3LAU and Steve Aoki Make PUNX Debut, Give Away Royalty Income to NFT Holders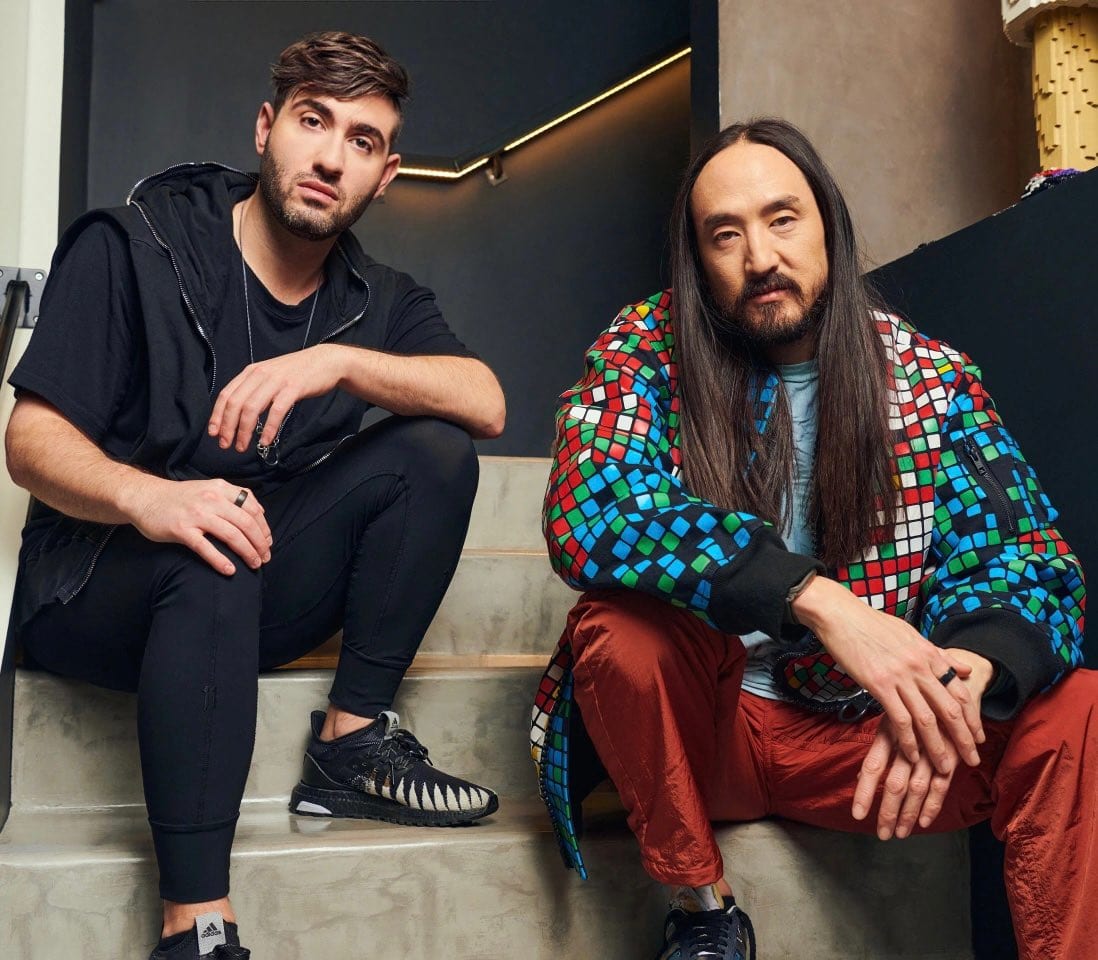 Token holders of 3LAU and Steve Aoki's prior NFT projects will have the first crack at receiving a PUNX NFT for free.
Steve Aoki and 3LAU are more than a couple of PUNX.
The two producers have combined forces as a new supergroup with a shared vision for the future of Web3 technologies. In a head-nod to the "blue chip" NFT project Cryptopunks, Aoki and 3LAI have dropped their first collaboration as PUNX with an added incentive for NFT collectors.
Prior to the release of PUNX's debut single, "Concentrate," the duo committed to delivering 50% of the royalty income flow back to the artists' token holders. "If you own any 3LAU, A0K1VERSE Passport, or Cryptopunk at 1PM ET the day the song drops, you'll be eligible to enter the giveaway on Royal for a chance to score a limited edition token," their announcement read.
Token holders who meet the above criteria could be one of 99 randomly selected winners to score the PUNX NFT for free. Fans can stay up-to-date on the NFT giveaway on 3LAU's own Royal.io marketplace.
View the original article to see embedded media.
Stylistically, "Concentrate" is a dark, techno-influenced track leaning into sound design embodying an industrial flare.
"We really wanted the first song to sort of embody the spirit of what CryptoPunks represent—underground, kind of the first of their kind, and more particularly techie, tech-driven, [and] futuristic," 3LAU told Decrypt.
You can listen to "Concentrate" below and stream the new track here.
Follow Steve Aoki:
Facebook: facebook.com/steveaoki
Twitter: twitter.com/steveaoki
Instagram: instagram.com/steveaoki
Spotify: spoti.fi/3d1TLFn
Follow 3LAU:
Facebook: facebook.com/DJ3LAU
Twitter: twitter.com/3LAU
Instagram: instagram.com/3lau
Spotify: spoti.fi/3hgZvgI