7 Reasons Why Dance Music Fans Should Attend Montreal's Dazzling Piknic Électronik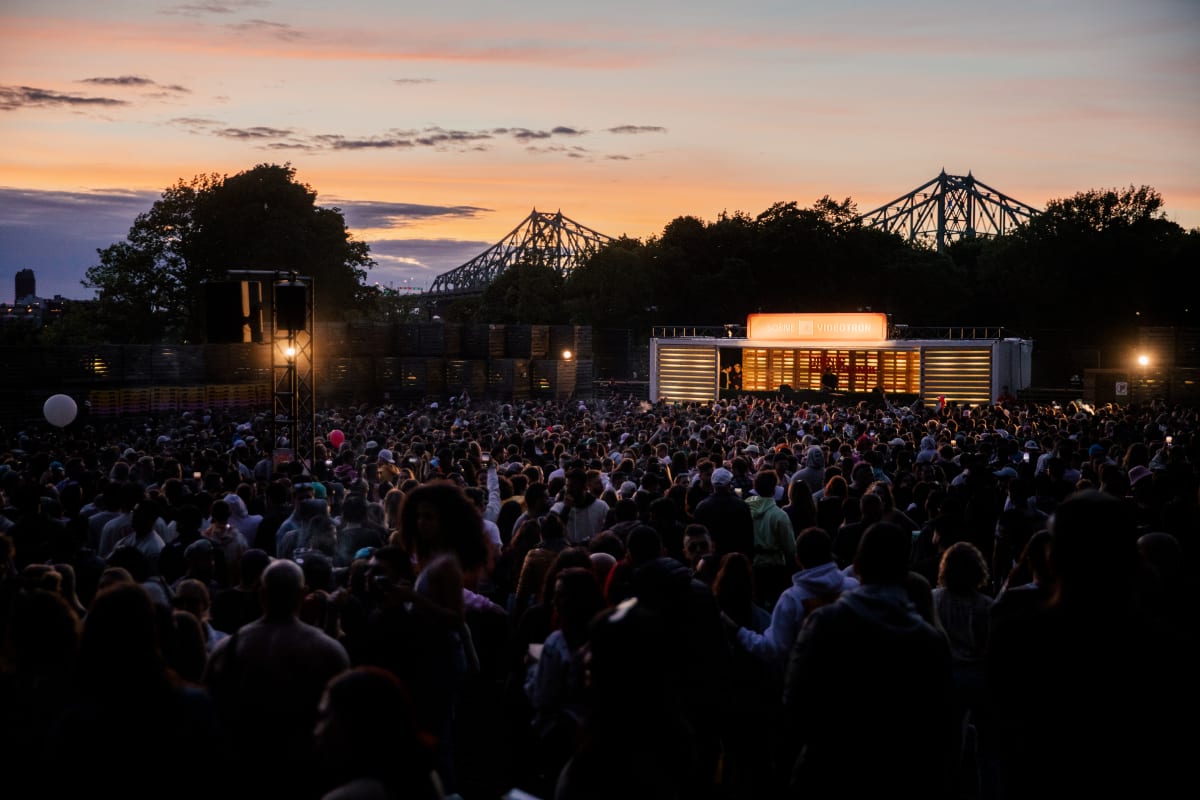 Throughout the past 20 years, Piknic Électronik has been landing in Montreal for a summer-long festival experience that rivals that of some of the world's most beloved music events.
Featuring a diverse lineup of DJs, performers and recording artists at the beautiful Parc Jean-Drapeau, Piknic Électronik kicked off its 2023 edition in mid-May with unmatched programming and curation. This year's season will run until October 1st.
Here are seven reasons why every electronic dance music fan in Canada should attend Piknic Électronik and immerse themselves in its magic.
Breathtaking Location
Situated off the shore of Old Montreal in the Saint Lawrence River, Piknic Électronik is held at the Parc Jean-Drapeau, a colossal park comprising two islands: Saint Helen's Island and the artificial Notre Dame Island.
The event's picturesque location sets the stage for an unforgettable experience with its lush greenery, scenic views and vibrant open-airatmosphere. It allows attendees to immerse themselves into the nature of downtown Montreal while enjoying breathtaking views of the city's skyline.
Top-Tier DJs Paired With Local Montreal Talent
The lineup Piknic Électronik is as diverse as it gets, combining some of dance music's very best and an assortment of acts across various genres. Future performers include TOKiMONSTA, Chris Avantgarde, The Blessed Madonna, Ben UFO, Fideles and more.
A concert spinoff of the regular Piknic Sunday events, OfF Piknic gatherings will also include performances and takeovers from the likes of Anjunabeats, Zeds Dead, CamelPhat, Peggy Gou, Bob Sinclar, Bonobo, Ben Böhmer and more. A special live performance by KAYTRAMINÉ, the collaborative project of renowned producer KAYTRANADA and chart-topping rapper Aminé, will also take place on September 7th.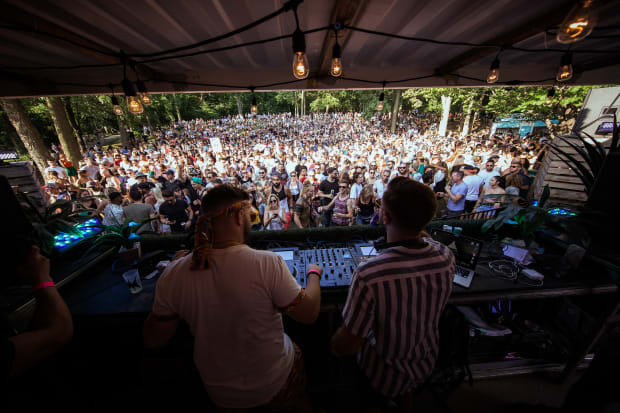 Montreal's World-Famous Vibe And Dance Culture
Among Canada's best, Montreal's dance culture is as vibrant as ever throughout the summer. Known for its thriving music scene, the city embraces creativity, diversity and a profound love for electronic music.
Piknic Électronik embodies that spirit, uniting music enthusiasts in a celebration of dance and community while presenting them with some of the most exciting electronic music acts currently taking over the industry.
Famous Piknic Bucket Drinks And Food Vendors
There's a wide assortment of gastronomic delights available to enjoy at Piknic Électronik, including the beloved Piknic bucket drinks and a variety of delectable bites from food vendors that perfectly complement the summery festival experience.
Environmental Awareness
As an event company, Piknic Électronik has received global recognition for combining unique cultural experiences with a strong commitment to sustainable development. With a focus on innovation and continuous improvement, it takes a proactive approach to sustainability, actively involving employees and collaborating with key local partners. Read more about the event's sustainability here.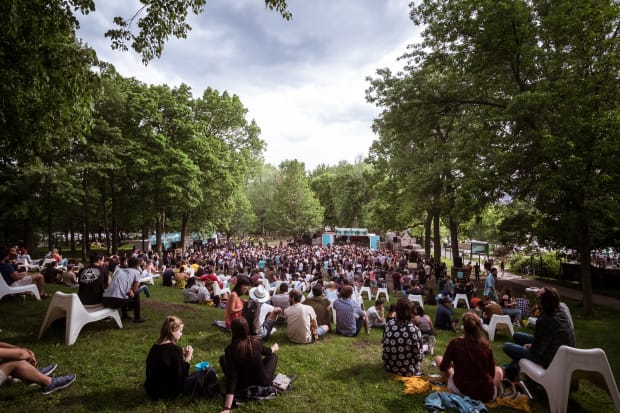 Montreal Attractions
While attending Piknic Électronik, take advantage of Montreal's vibrant attractions and cultural scene. Discover the historic Old Port, immerse yourself in world-class museums, savor local culinary delights or wander through charming neighborhoods. Montreal offers a wealth of cultural experiences that can help enrich your festival adventure.
Arguably Canada's Best Weekly Festival
Widely regarded as Canada's premier weekly festival experience, Piknic Électronik consistently delivers unforgettable experiences. Its mesmerizing atmosphere has earned it a well-deserved reputation among dance music enthusiasts nationwide, and its 2023 edition is bound to further cement it as one of the region's most exciting gatherings.
For those seeking accommodation in Montreal, Saintlo Hostel provides a lively and welcoming environment, perfect for immersing yourself in the local scene. As a special offer for Piknic Électronik attendees, guests who book one night or more at Saintlo Hostel during the festival can enjoy a 10% discount on their stay and secure a festival ticket at the fixed rate of $22. This exclusive promotion applies to all Piknic Électronik events, even those that are sold out.
Visitors can find out more here and book their stay at Saintlo by using the code PiknicElectronik2023.
FOLLOW PIKNIC ÉLECTRONIK:
Facebook: facebook.com/PiknicElectronik
Instagram: instagram.com/piknicmtl
Twitter: twitter.com/PiknicMTL
Website: piknicelectronik.com