Babes of Bass Coast Blossomed at the 2023 Edition of Canada's Beloved Festival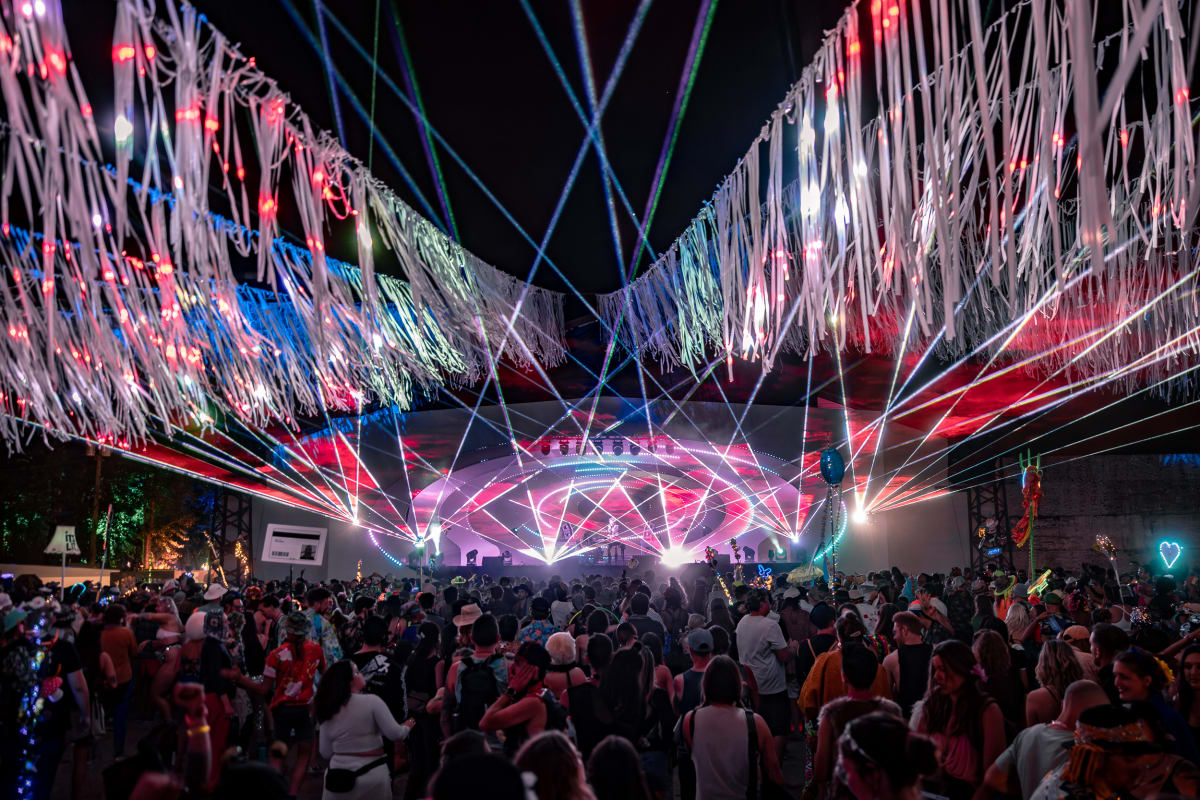 It's safe to say that Bass Coast Festival has fully bloomed.
Over the weekend, Canada's award-winning boutique music and arts festival celebrated its 15th edition in style—literally. It was incredible to witness everyone so engaged in this year's theme, Avant Garden, and actively participate by adorning themselves with vines, as well as an assortment of flowers and floral patterns.
Embodying mobile art, each of the 62 instillation art exhibits were interactive this year, encouraging aesthetes to play and discover what can be possible beyond first impressions. This was a big year for artists as the festival received over 200 applications and invested over $200,000 in the program. Interestingly, the art program at Bass Coast is funded by the bar sales.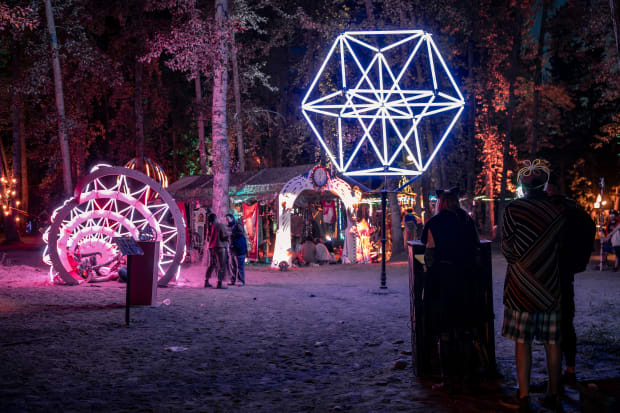 In a press meeting, Bass Coast's Marketing Manager Zan Comerford prompted the question, "What do you like most about our art exhibit?" To which co-founder and Art Exhibiter Liz Thompson replied, "You just don't see art at this scale anywhere else."
The production value leveled up this year too, adding lasers to the mainstage which resulted in layers upon layers of visual stimulation. The way the kaleidoscopic lights flowing above intersected with the 25,000 hand-tied streamers created a stunning indoor-outdoor ambience. 
Marking her debut Bass Coast performance, French bass music star CloZee delivered an impressive headlining set at the mainstage on Friday night. Her ability to curate a set catered perfectly to the audience at each festival around the world is rather impressive.  
Electro-funk duo The Funk Hunters then took to the stage and executed a celebratory set to commemorate the beloved Western Canadian fest. 
Besides the music, Bass Coast offers an abundance of movement classes and insightful workshops. One class that stood out was "Neurodiversity & Festival Culture" on Saturday. Facilitated by Mary Klovance and joined by a representative from Bass Coast as well as Rifflandia, this class was an open discussion on how a festival can better support the neurodivergent community. 
Some ideas that arose included introducing designated quiet zones to camp, buddy benches if anyone is lost and looking for a friend, as well as separating the sanctuary into two spaces: one for those who have partied too hard and require calming assistance, and one for those who are not partying but require a quiet oasis with support if desired. If you have any ideas on how events can be more accommodating, feel free to reach out to this email.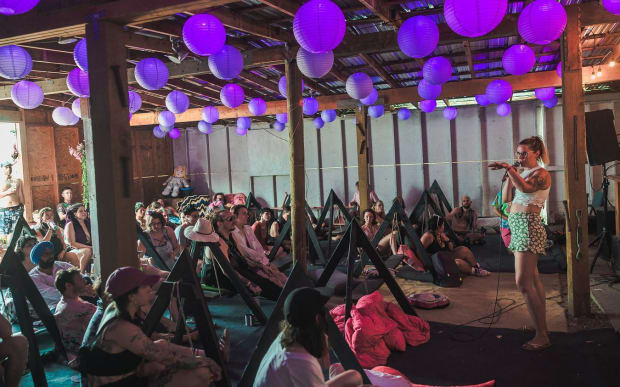 Hailing from the island, Rouz made her Bass Coast debut and performed a daytime techno set at The Cabin on Saturday. Her energy was infectious. And despite being a heater of a day, everyone in the crowd was there for the fast tempo sonics and did not hold back. 
Lazy Syrup Orchestra opened up Slay Bay on Saturday and set the tone for a stacked night to follow at the stage, including the likes of Smalltown DJs, The Gaff, Sivz, Fort Knox Five, Interplanetary Criminal and Metafloor, among others.
Standout performances came from The Gaff, who's dexterity on the turntables is rather admirable—his early days as a hip-hop turntablist were palpable—as well as Fort Knox Five, who attracted a massive crowd for the entire duration of his alluring set.
One thing to keep in mind at any festival is to "let your ears guide you," reminded Bass Coast co-founder and Music Director Andrea Graham, a.k.a. The Librarian, who had a solo set on Saturday as well as a riveting collaborative performance with Mat The Alien.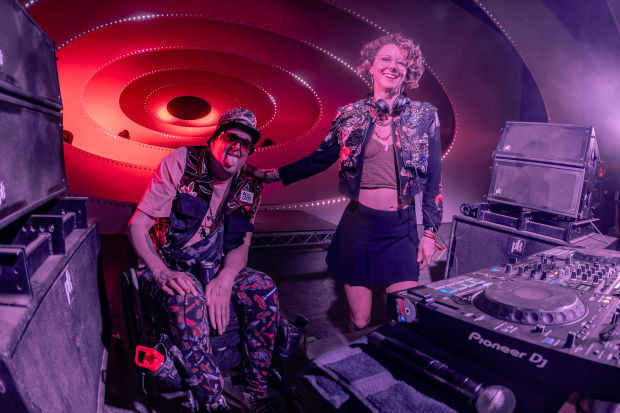 JPOD and his wife wore matching outfits that were very much on brand with the theme this year, and together they delivered a heart-warming performance with an excellent assortment of bouncy, daytime grooves.
At dusk, Canadian beatsmith Rumpus reached new heights as he brought out a full drum set for his performance at the mainstage. House music star Justin Martin followed suit, keeping the energy at an all-time-high, with SkiiTour and Stickybuds closing the stage out.
Surging U.K. bass music producer Hamdi took over the Slay Bay stage in the early hours of Monday and left no stone unturned. The captivated crowd was fully engaged by the heavy performance from start to finish, throwing down to an amalgamation of all things dubstep, grime and U.K. garage sensibilities.
Tickets to Bass Coast 2024 are on sale now. Navigate here to find out more.
FOLLOW BASS COAST FESTIVAL:
Website: basscoast.ca
Facebook: facebook.com/BassCoastFestival
Twitter: twitter.com/basscoastfest
Instagram: instagram.com/basscoastfest