Candy and Chaos: Look Inside Whyte Fang's Electric FMU Records Launch Party at a NYC Chocolate Factory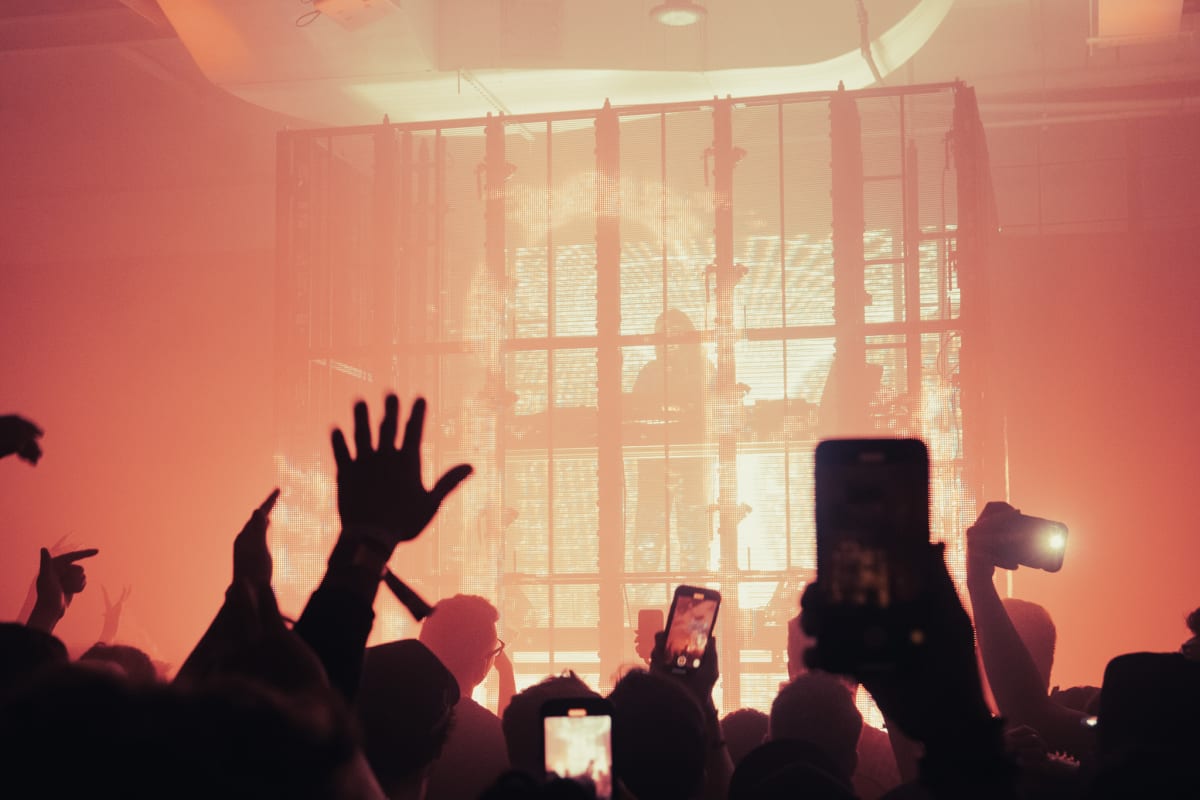 Performing inside a wall-to-wall LED cage, the prison materialized the twisted inner workings of the mind of Whyte Fang, Alison Wonderland's alter ego.
FMU Records is built to be unconventional.
Founded by Allison Sholler—better known as the superstar DJ and singer-songwriter Alison Wonderland—the record label is home to her otherworldly alter ego, Whyte Fang. FMU Records hosted a sold-out launch party Friday night at none other than the Fine & Raw Chocolate Factory in Brooklyn, a dream venue befitting the imprint's contrarian approach to electronic music from the top down.
"I've been releasing Whyte Fang on Fuck Me Up Records and staying completely independent, and I feel so free doing this project," Sholler recently told EDM.com in an intimate interview. "The only person I can blame is myself, and no one can tell me what the fuck to do. It feels really punk."
With it's growing roster of promising bass music talent on full display, FMU wasted no time introducing fans to its dark and alluring brand—and emerging as a bona fide tastemaker in 2023.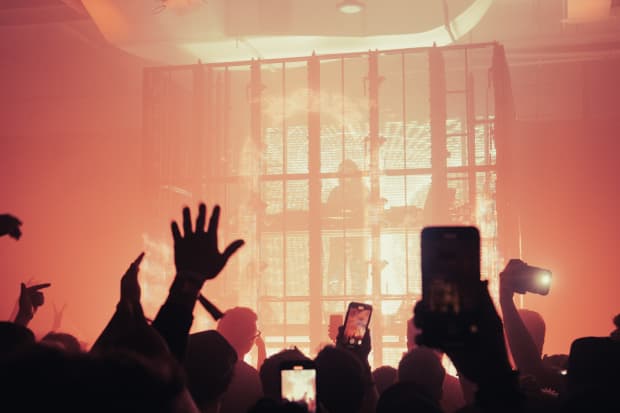 Kicking off the night was Ontario-based producer Aliiias, the newest FMU signing, whose wonky track "Fuck Right Off" melted our minds with its fusion of heavy-hitting trap drums and warped synths. Jon Casey and Dabow, who christened the label with its very first single "I Surrender" in December, followed with a b2b set that perfectly encapsulated the breadth of influential sound desigtn the two have been churning out for years by pairing gritty rave staples with throttling industrial percussion.
Rounding out a stacked opening card was sumthin sumthin, who primed the crowd with a cosmic array of banging trap music. The California-bred beatmaker's signature sound reverberated through the chocolate factory, perhaps most palpably when he dropped his FMU debut, "Take Me Home."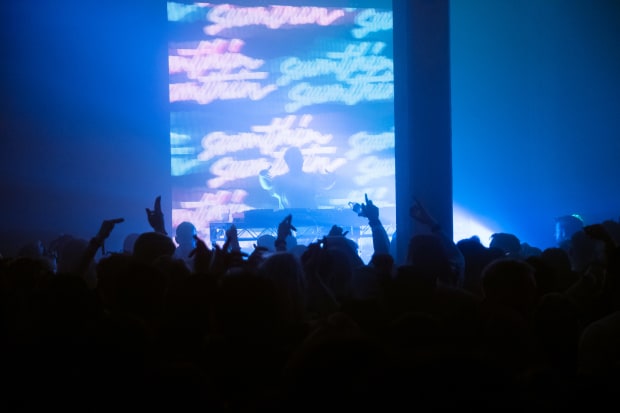 Sholler appropriately had to ring in the advent of her label with a Whyte Fang performance straight from the darkest depths of the underground. There's been a lot of chatter about the resurgence of the once-dormant alias—which started more than a decade ago—but even those keen to the aftershock of her debut show in L.A. last year would have been completely blown away by the intergalactic spectacle on display.
Performing inside a wall-to-wall LED cage, the prison materialized the twisted inner workings of Sholler's mind in a burst of sound and light that rattled the room. Promising to take us "away for a while," Whyte Fang performed a stunning set that shook fans to their core.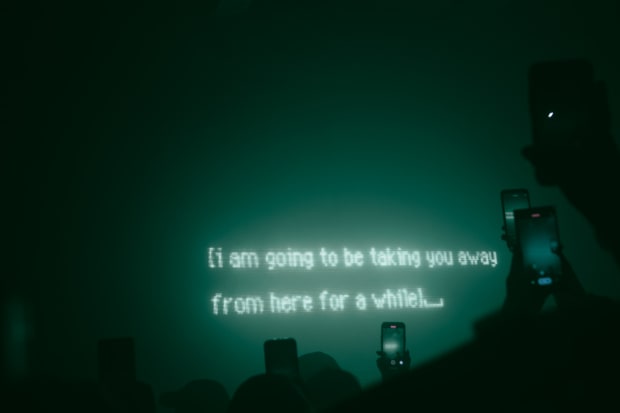 Genre boundaries simply deteriorated into the void—there were tinctures of techno, trap, drill, drumstep, Jersey Club, hip-hop and more as the polychromatic cube mutated in real-time. She even dabbled in shimmering 70s disco, taking the Bee Gees' "Stayin' Alive" for a spin.
Whyte Fang and FMU Records completely eschews everything you think you know about bass music, and harness only the weirdest of its complexities in its goal to tear down warehouse walls. With her debut album Genesis dropping April 14th and a host of new projects from the label on the way, the future is a bright one. The label is poised to follow its founder's lead and deliver on its ethos to give artists an opportunity to express their true selves, as twisted and bizarre as they may be.
Check out our exclusive photo gallery below. All photos for EDM.com by Christian Wade.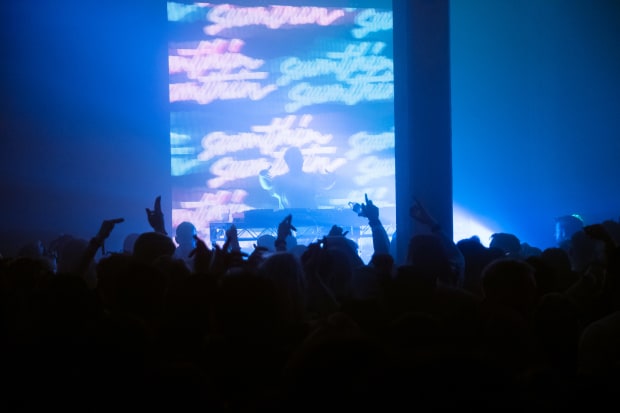 Follow FMU Records:
Twitter: twitter.com/fmurecords
Instagram: instagram.com/fmurecords
YouTube: youtube.com/@fmurecords