Carl Cox Is Bringing His "Hybrid Live" Show to Red Rocks In 2023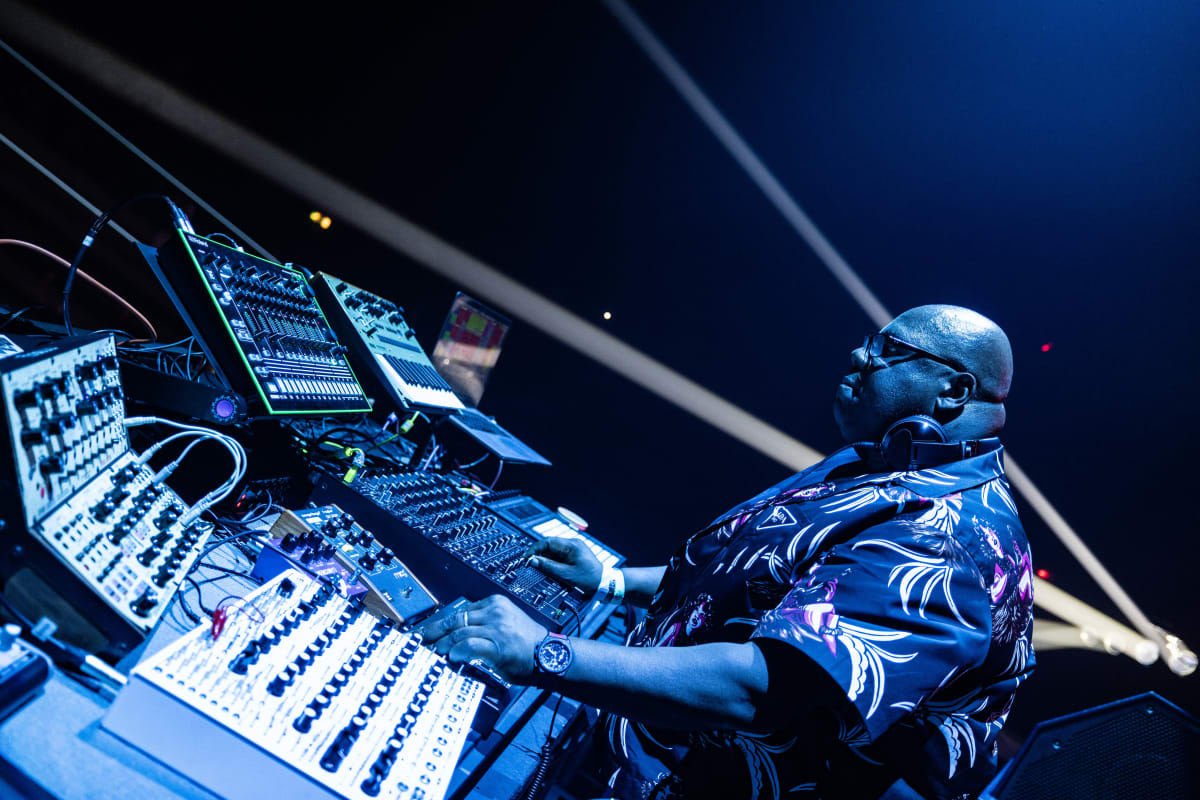 The techno legend will take over one of the most beloved concert venues in the world this fall.
Oh yes, oh yes!
This fall, techno legend Carl Cox will bring his captivating "Hybrid Live" show to one of the world's most beloved open-air venues, Red Rocks. The unique show sees Cox utilizing a variety of hardware—like drum machines and synthesizers—to supplement his DJing, ultimately taking fans on a trip through his four-decade career as a dance music pioneer.
With help from Insomniac's Factory 93, those in the Colorado area will get a rare chance to experience Cox's exciting new chapter as a live electronic artist.
"I've always wanted to go out as a live entity, outside of DJing," he recently told EDM.com in an intimate interview exploring Electronic Generations, his first album in 10 years. "I'm not DJ Carl Cox anymore. I'm Carl Cox, the artist. And this album is only the beginning of what I do next."
Cox's "Hybrid Live" is scheduled to hit the Red Rocks Amphitheatre on Sunday, October 8th. You can purchase tickets now and find a list of every electronic music show at Red Rocks in 2023 here.
View the original article to see embedded media.
Follow Carl Cox:
Facebook: facebook.com/carlcox247
Twitter: twitter.com/Carl_Cox
Instagram: instagram.com/carlcoxofficial
Spotify: spoti.fi/3oJKvw8