Charitable livestreaming campaign #LIVEFORLOVE has raised nearly £40,000 for UK food banks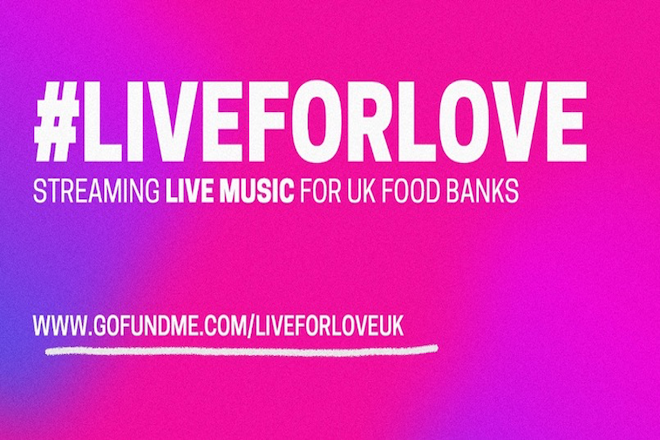 #LIVEFORLOVE is a charitable livestreaming campaign that has been running over ten weeks in lockdown to raise money for UK food banks. All proceeds are donated directly to The Trussell Trust, and the campaign has so far raised over £37,500.
#LIVEFORLOVE livestreams have been streaming daily over the past ten weeks.
Sets and support has come from artists like Artwork, Eclair Fifi, Crazy P, and Donna Leake, among so many others.
Read this next: How DJ activism can actually make a difference in real life
Artwork contributed an 11-hour marathon set, which garnered 69,000 views and raised over £5000.
Support has also come from venues, festivals, promoters, radio stations and labels across the UK, including Threads Radio, Glasgow's Sub Club, Rinse FM, Canal Mills and more.
Food banks warned at the beginning of lockdown of a lack of resources due to stockpiling. There are currently at least 14m people living in poverty in the UK, with even more relying on food banks. In the last two weeks of March, food banks managed by The Trussell Trust reported an 81% increase in demand.
Read this next: 11 ways dance music became more ethical this decade
The campaign is still shy of its £50,000 target, and the GoFundMe is still open. Donate here.
If you'd like to organise a fundraising livestream for #LIVEFORLOVE, there is a Facebook group where you can get more information about how to do so. Keep up to date with any future livestreams on their Facebook page.
Jemima Skala is Mixmag's Weekend Editor. Follow her on Twitter
Read this next: Get the best of Mixmag direct to your Facebook DMs
Load the next article
You may also like...