Ducky expounds on resilience with 'Don't Give Up Still' – Dancing Astronaut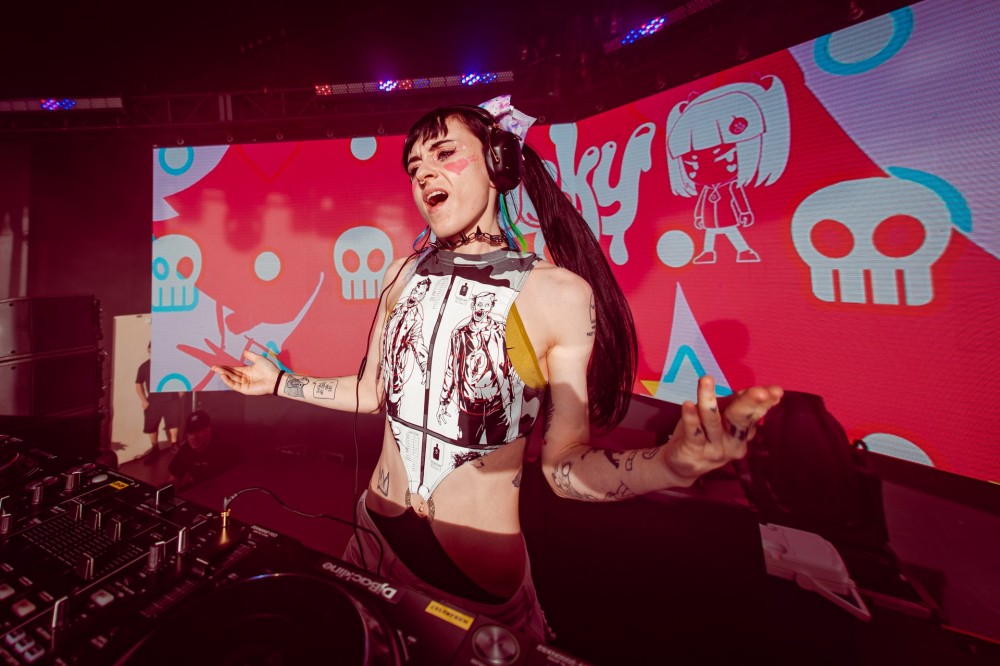 by: Rugby Scruggs
Jan 11, 2020
Everyone's favorite cartoon girl in a made up world, the talented producer Ducky is again up to her genre-sporadic antics. With a slew of original releases ranging from dubstep to future bass on Steve Aoki's Dim Mak, Jauz's Bite This!, and her self-owned label Quackhouse, Ducky's diverse discography has something to offer every ear. Kicking off her year of new releases, she's materialized with an uplifting progressive single, "Don't Give Up Still" just released courtesy of Spinnin' Records. The track is a resplendent progressive track reminiscent of the 2012-2013 Spinnin' sound.
"This song is a continuation of an idea from years ago," Ducky writes in a recent press release. "I have an EP from 2016 called Don't Give Up Yet that was about finally finding hope after a lifelong battle with undiagnosed bipolar and trauma and finally getting help and starting to find relief. This song is about finding myself back in that old place, battling the same demons, going 'Oh my god, I can't believe I'm here again' – and finding the strength to keep going once more, recognizing that I've always got that capacity for hope, and that as dark as I go, the light never goes out."
This emotional significance and positive message can be felt in every aspect of the song. From the galvanizing pitched-up lyrics topping the intro, to the more upbeat and energetic pulsing second drop, Ducky, once again, smashes it out of the park with poise and genre irreverence.
Photo: Ducky/Facebook
You may also like...