Flume Whips Up Audiovisual Feast on "Palaces" Tour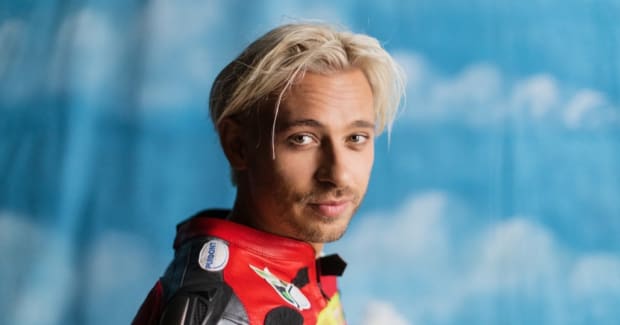 Flume puts picky hearts at ease by rolling out a buffet of a concert experience on the Palaces Tour.
It's often said you eat with your eyes first—Flume introduces sound sensory to the mix. There are flavors for every guest at the Palaces tour: nostalgic or romantic soundbites, raw or complex servings. There is something to satiate you no matter your tastes.
In Vancouver, A.G. Cook, QUIET BISON and Prospa whipped up appetizers before Flume stepped up to the turntables. Flume transformed the PNE Amphitheatre into a racetrack, a psychedelic forest, a horror movie and everything else his heart desired.
Flume, appropriately wearing a Motocross suit, revved the crowd up with a high-octane, race-themed intro before diving deep into the recipe bag. He immediately set the tone for a fun-filled evening with 2020's Grammy-nominated "The Difference." Flume invited longtime creative collaborator KUČKA for a live performance of "Escape" before delighting fans with a sultry transition into his timeless remix of Disclosure's "You and Me." More than a few couples in the crowd swooned for Flume's seductive sounds.