Human After All: Daft Punk's Thomas Bangalter Releases Classical Album, "Mythologies"
After three decades of pioneering work with Daft Punk, Bangalter traded synthesizers for symphonies to produce "Mythologies."
No, it's not Daft Punk. But we'll surely take it.
Thomas Bangalter, one half of the legendary electronic music duo, has released his first full-length project in the wake of their split, a classical album called Mythologies. And after he recently poured cold water on the idea of robot reunion, we shouldn't take it for granted in spite of its profound departure from the effervescent Daft Punk sound.
Bangalter traded synthesizers for symphonies to create Mythologies, which dates back to 2019, when French choreographer Angelin Preljocaj commissioned him to compose the music for a ballet of the same name at the Opéra National de Bordeaux. The legendary producer, who had been "itching to write for a full orchestra," composed the symphony before ultimately releasing today's eponymous, 23-track instrumental score.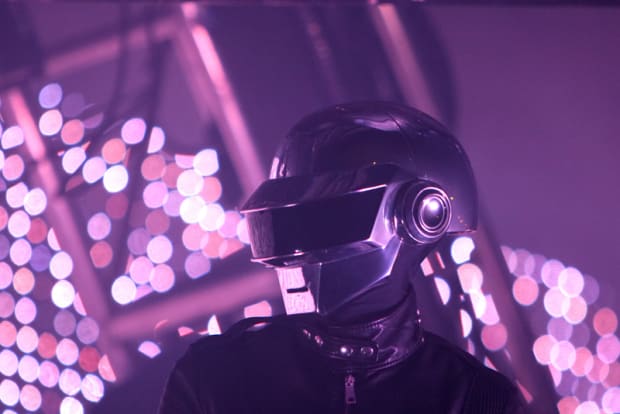 Now disenthralled from Daft Punk, Bangalter said he found comfort and creative freedom in the cinematic arrangements of classical music after three decades of working with synthesizers, vocoders, drum machines and other electronic instruments.
"There's somehow a fixed palette with the orchestral music, but there is still an infinity of things you can do with that fixed palette," Bangalter told NPR. "In electronic music, there's some kind of infinity of sounds available to you. And somehow that infinity of sounds becomes a little bit troubling and disconcerting, and you don't even know anymore where to start in some sense."
Mythologies arrives ahead of a special "10th Anniversary" reissue of Random Access Memories, Daft Punk's final album. Due out on May 12th via Columbia, the LP features 35 minutes of unreleased music across nine tracks, including "unheard demos and outtakes."
Take a listen to Mythologies below.