ILLENIUM, Excision and Wooli Team Up to Reimagine The Cranberries' 90s Grunge Classic, "Zombie"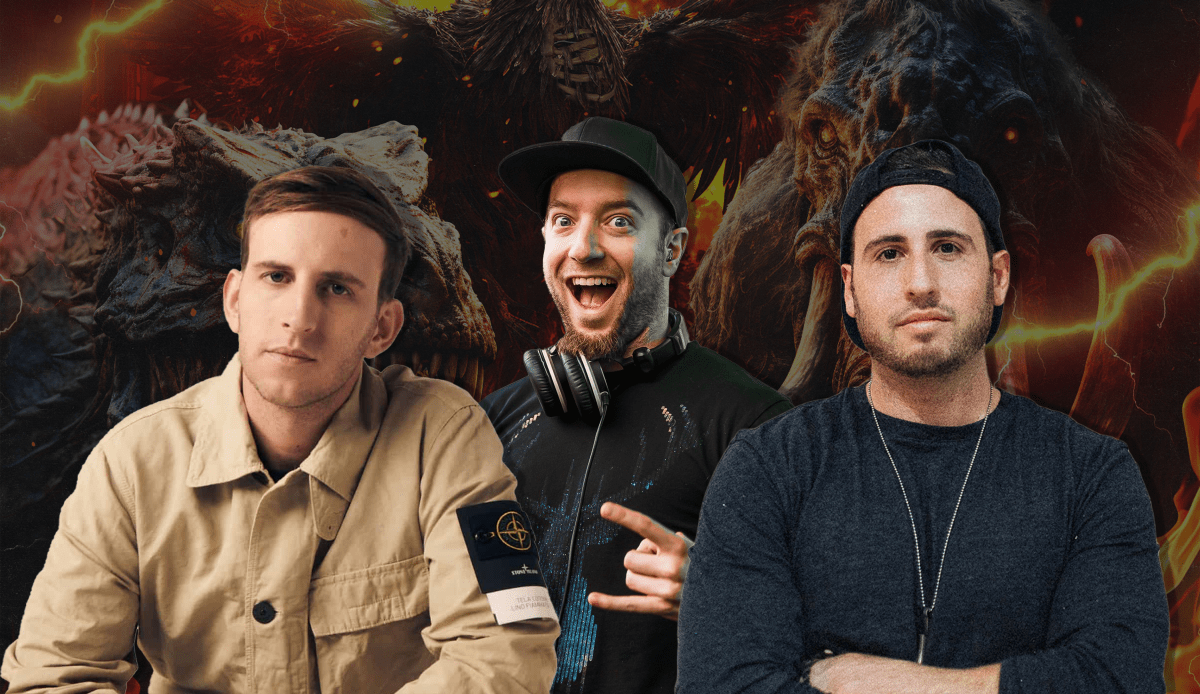 If you've recently caught a performance by ILLENIUM, Wooli or Excision, chances are you've already heard "Zombie," a high-profile collaboration from the bass music superstars.
First unveiled during Wooli's electrifying set at Bass Canyon—and then tantalizingly teased at other major festivals like Lost Lands—the monster collaboration breathes new life into The Cranberries' timeless alt-rock anthem of the same name.
The new rework is a bold and compelling departure from its source material. While the original track is rooted in grunge with its instantly recognizable guitar riff, the powerhouse trio of ILLENIUM, Wooli and Excision inject their own distinct melodic bass sounds, breathing new life into the 1994 classic. 
Their new version of "Zombie" sets the stage with Valerie Broussard's emotionally charged vocals, creating a soundscape loaded with tension through ascending melodies and resonant vocal layers. As the song progresses into the first of three drops, we're surrounded with lush and ethereal synths, which create a sense of grandeur and euphoria. 
However, the mood undergoes a rapid and exhilarating transformation when growling dubstep dominates the second drop. It's a striking contrast from its soaring predecessor, adding a compelling layer of energy while showcasing a masterful play of dynamics between the three prolific producers. Take a listen below.
"Zombie" arrives in the middle of an extremely busy season for all three. ILLENIUM recently concluded the European leg of his massive album tour while Excision and Wooli are gearing up for their own respective tours—the former with "Nexus" and the latter supporting Subtronics on "Tesseract."
It's clear that the power of this collaboration extends far beyond the music itself, making it a standout moment in a whirlwind season for these talented artists. You can find "Zombie" on streaming platforms here. 
Follow ILLENIUM:
Facebook: facebook.com/ILLENIUM
X: twitter.com/ILLENIUMMUSIC
Instagram: instagram.com/illeniummusic
Spotify: spoti.fi/2XO5NxG
Follow Excision:
Facebook: facebook.com/Excision
X: x.com/excision
Instagram: instagram.com/excision
Spotify: spoti.fi/3lLJ5jl
Follow Wooli:
Facebook: facebook.com/woolimusic
X: x.com/woolimusic
Instagram: instagram.com/woolimusic
Spotify: spoti.fi/3izVKDG
Follow Valerie Broussard:
Facebook: facebook.com/valeriebroussardmusic
X: x.com/vrbroussard
Instagram: instagram.com/valerie.broussard
Spotify: tinyurl.com/2rmpz8j7