Kid Cudi and Travis Scott premiere 'THE SCOTTS' collaboration during Astronomical Fortnite concert [Watch]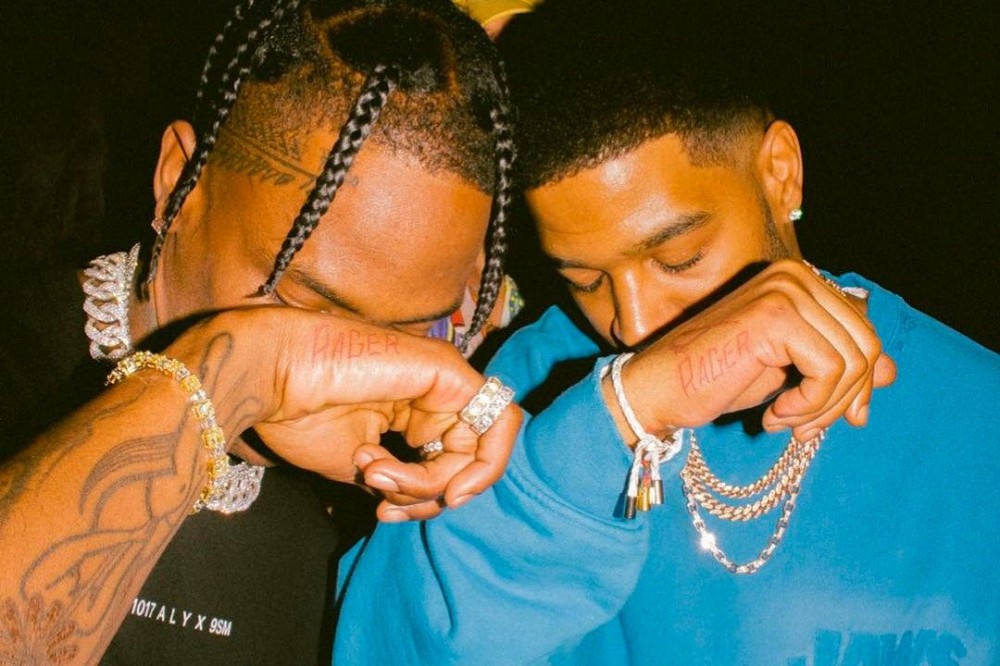 by: Austin Evenson
Apr 24, 2020
Kid Cudi is officially back.
Recently, the Cleveland-born rapper released his first solo material since 2016 with "Leader of the Delinquents," that lands as the lead single from his upcoming studio album, Entergalactic. Cemeting the comeback campaign a little further, Cudi has joined forces with Travis Scott for "THE SCOTTS."
In an age where everyone is home and online, THE SCOTTS—the duo's group name tagged on all platformstook advantage of the concentrated attention to premiere their song during Travis Scott's record-setting performance within the global video game sensation, Fortnite. The Texas-native rapper made headlines on earlier this week as he attracted over 12 million concurrent players to his virtual concert, "Astronomical," where he debuted, "THE SCOTTS."
"THE SCOTTS" is a gritty-yet-seamless fusion of the two superstars' styles as Travis Scott's bouncing cadence plays off Cudi's silky smooth flow over thumping 808s. The two previously collaborated on Cudi's album Passion, Pain, & Demon Slayin' with "Baptized In Fire." Listen to the new collaboration below and watch a full recap of Travis Scott's Fortnite event below.
You may also like...