Martay Dishes on Musical Preferences, Dream Collaborati….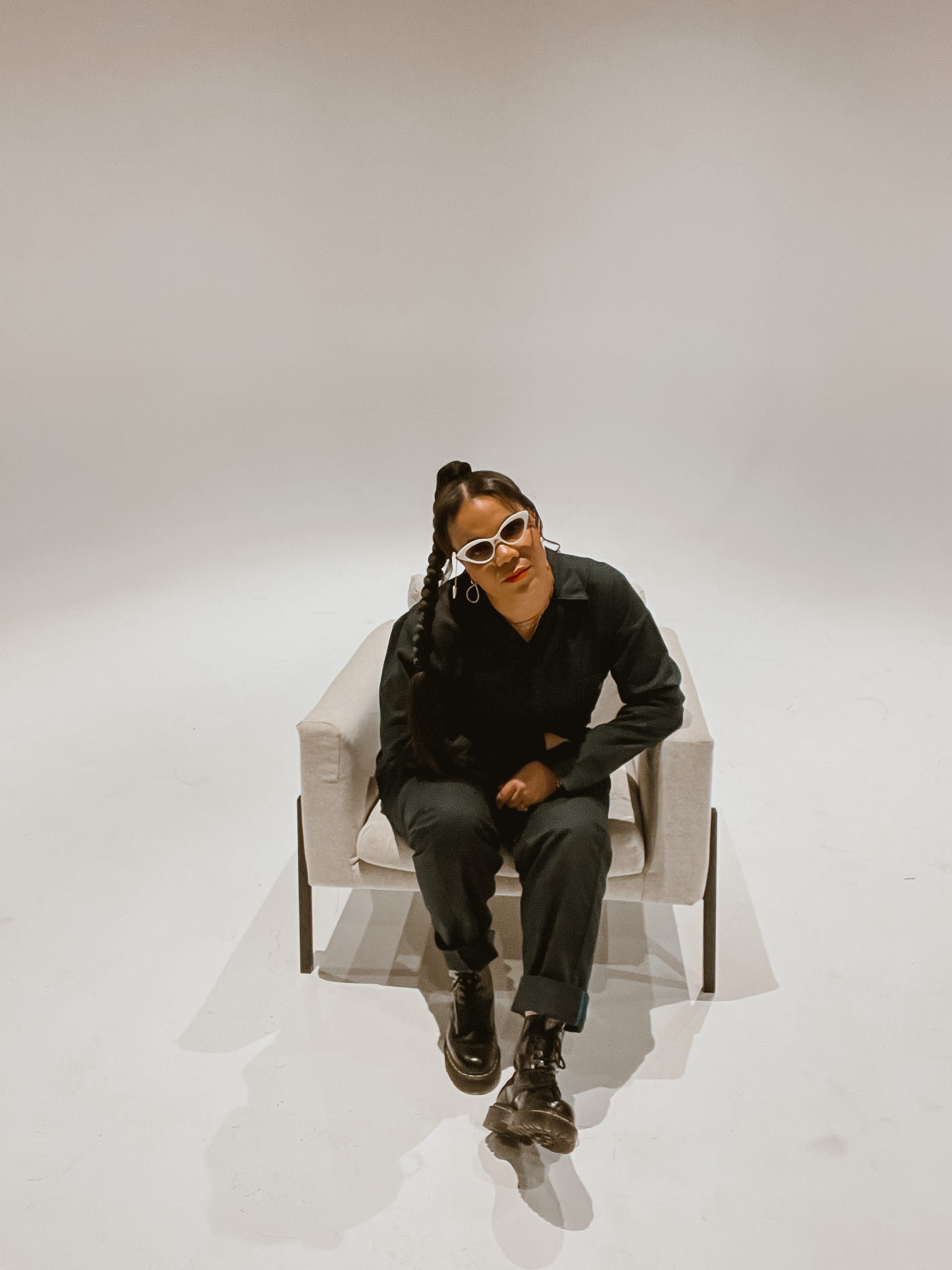 Get ready for a rapid-fire interview with the talented artist, Martay, as we dive into her choices and preferences! With her captivating blend of R&B and Dance music, Martay has made a name for herself in the industry, captivating audiences with her soulful vocals and unique sound. In this lightning round of questions, we'll uncover Martay's musical preferences, personal favorites, and her biggest inspirations. From R&B to Dance, from Saturday nights to Sunday mornings, and everything in between, Martay will share her insights and reveal the inner workings of her artistic mind. Get ready for a fun and revealing conversation as we explore Martay's choices and get a glimpse into the artist behind the music. Let's jump right in! 
R&B or Dance? 
Oh man, this is a hard one! But I think I prefer Dance music overall. At least in this season, that's what I would say.  
Favorite festival or venue? 
My favorite festival or venue would have to be anything in San Francisco! that's where I'm originally from and I grew up going to events out there. The people are so incredibly into the arts and super supportive!
 
Dream collaboration? 
I was just thinking about this the other day! I would love to do a collaboration with the rapper named Macklemore. He is incredible at telling stories, being in tune with the important things of life and is still independent as an artist. I woke up to him and more ways than most.
 
Saturdays or Sundays?  
This is another hard one! I love Saturdays because it's the day that you go out and have fun… very high energy! but, Sundays are the Lord's Day! lots of rest and recouping and refreshing. I love both. I don't think I can decide on this one. Sorry guys! 
Big night out of quiet night in?  
I think most people would never guess, but I am a natural introvert who has had to become a little more extroverted as they grew into life and situations around them. So, naturally I really enjoy a night out with the people that I love… or a small gathering out with the people that I love! big crowds are not typically where I like to linger… but I'm always down for a once and a lifetime crowd opportunity.
 
Last thing you learned?
I currently just got done reading a book called 'The 5:00 a.m. Club'! I loved it! It talks so much about your mindset and how to improve your life and your effectiveness with your craft. I didn't know I needed the book at the time that I was reading it, but I am so grateful for all of the advice and mindset suggestions it gave me. Definitely taking a lot of the wisdom that book has shed in the season with me!
Favorite song ever? 
I'm just going to go with the first thing that comes to my mind: 'Strawberry Letter 23' by The Brothers Johnson. It's a super funky old school song that is super unique… and I've always loved it with my whole heart! 

Biggest inspiration? 
Most recently, I've been inspired by different moments and different pieces of art that I run across. when it comes to a person that has inspired me the most though, I would definitely say Jesus. His love and the way he treated people while he was walking the Earth is unmatched. The way he sacrificed for people and put others first is something I truly, truly strive to do my own life… even though I fall short every day! looking at the way he lived makes me want to keep going and some of the toughest times.
Best personal quality? 
I think my best personal quality is just my ability to not stop! I don't know if that's annoying or a great quality… LOL. But I have this innate ability to see the good and most every situation and just keep pushing to see things unfold that I believe should unfold, and unfold according to the vision that I have. So, yeah. that would be my best personal quality.
Any advice to give? 
Aw, man – sure! No matter who you are, I believe we all face tough times! I would just say, don't do life alone. That's why I make my music. So that people know they're not alone and that God loves them no matter what they've done or where they stand. So, if I could say one thing to encourage people in this season, it would be: don't do life alone. Find people to lift you up and encourage you when times get rough and keep your mind in Tip Top shape. If that means waking up an Hour earlier to have a time of meditation or prayer… or to get a walk-in… do it! fight for your mind and your spirit's health at all costs! We need more people that are healthy mentally and spiritually in our world… that is truly the catalyst of change! So, yeah, I would encourage you to be a person like that. We need you. 
This interview certainly gave us a glimpse at Martay as an inspirational artist ready to reach new milestones and share her experiences with fans all over the world. Her uplifting message and determined commitment to connecting with her audience through music serve as a powerful reminder of the transformative power of art. We thank Martay for sharing her insights and wish her continued success on her unmissable musical journey. Stay tuned for Martay's upcoming projects, as she continues to captivate listeners with her unique blend of R&B and Dance! 
Martay Online