Monster Energy Outbreak Tour Announces First Electronic Music Concert Series, "AMPLIFIED"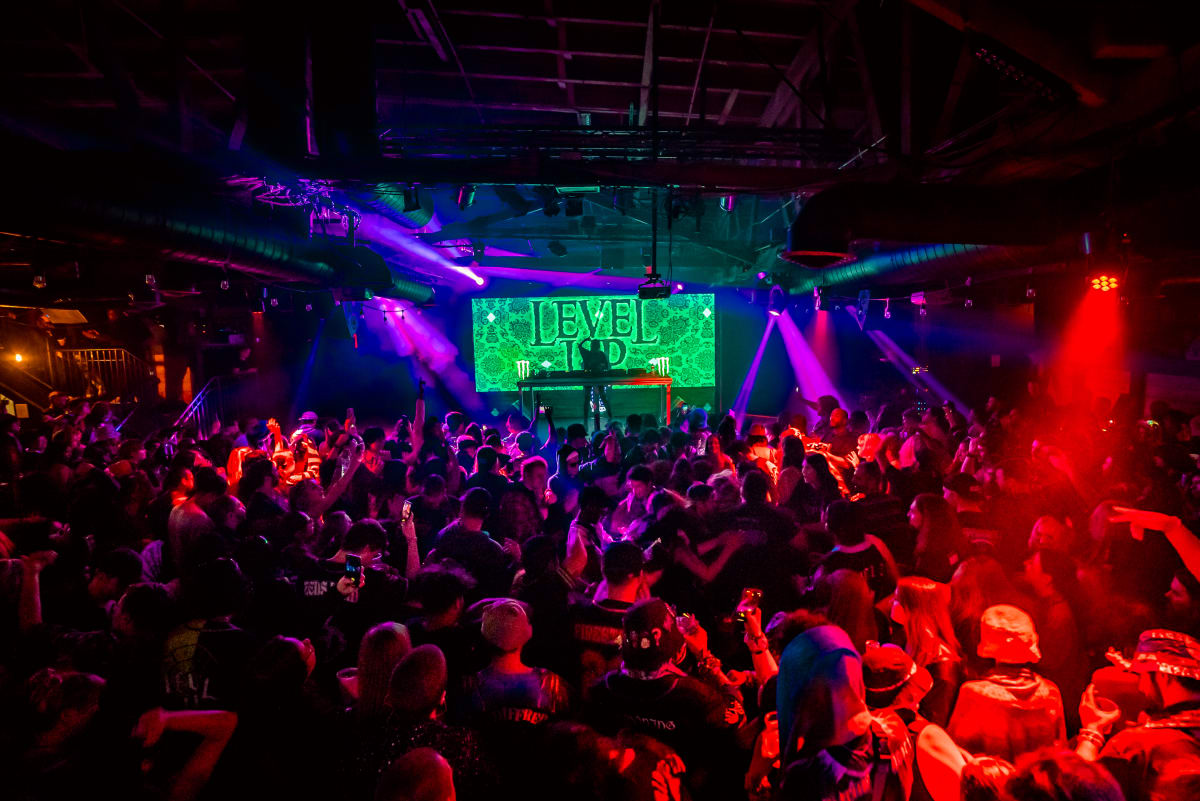 The Monster Energy Outbreak Tour, renowned for its tastemaker tours which boast Kendrick Lamar, Post Malone, Latto, The Chainsmokers as alum, is about to embark on a thrilling new endeavor with its very first electronic music concert series, "AMPLIFIED." 
Split into three tours, the "AMPLIFIED" series features performances from bonafide headliners GHASTLY, Boogie T.rio & Manic Focus, and LEVEL UP this fall and winter. Apart from the massive lineups, fans will have a chance to win "AMPLIFIED" experiences, ranging from VIP meet & greets, soundcheck access, autographed merchandise, and more.
[embed]https://youtube.com/watch?v=w5PAiyEOMtc[/embed]
GHASTLY's segment of "AMPLIFIED" has already begun with his show at Costa Mesa's Time, and will see him light up venues across the US until December 9th, 2023. Still buzzing from 2022's Haunted Haus album, the genre-defying artist is beloved for his ever-evolving sound.
A band whose sound is bound to perfectly gel with Manic Focus' funk, soul and new-era hip-hop sound, BOOGIE T.RIO are set to electrify audiences with their own segment of the tour. With Boogie T leading on vocals, guitar and keys, the band features Frank "Animal Drums" Castro on drums and New Orleans-based trailblazer Andriu "Yano" Yanovski on keyboard and synth.
With performances at Red Rocks, Lollapalooza, EDC Las Vegas, Lost Lands, Beyond Wonderland, Electric Forest and many more iconic fests, LEVEL UP is cementing herself as a dubstep heavyweight with each passing day. Her latest single is a collaboration with GG Magree titled "Ruin U" and released via Monstercat.
Tickets for "Monster Energy Outbreak Tour: AMPLIFIED" are available here. Take a look at the full list of dates below.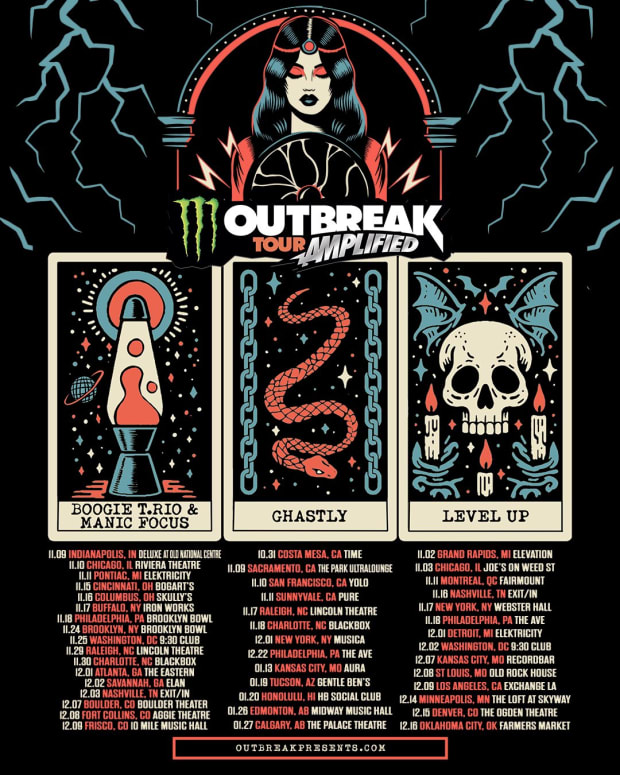 FOLLOW MONSTER ENERGY OUTBREAK TOUR:
Instagram: instagram.com/outbreakpresents
X: twitter.com/outbreakpresnts
Website: outbreakpresents.com