Movement Detroit announces rescheduled 2021 date and lineup teaser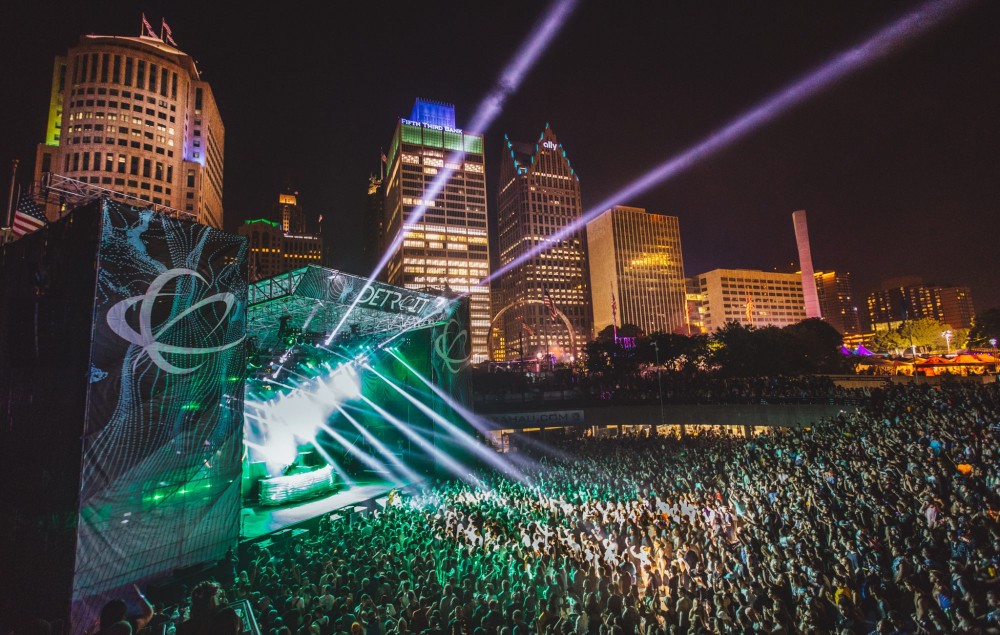 by: Rugby Scruggs
Jul 3, 2020
Yet another festival has been forced by COVID-19 to make the responsible decision to postpone their 2020 event. Movement Detroit, originally scheduled to take place on September 11 – 13 this year, has rescheduled the event for early 2021. An homage to the birthplace of techno, Detroit's legendary festival will now take place on May 29 – 31 of next year. Though this is certainly disappointing news for many, Movement is giving their fans something to look forward to in the form of a lineup teaser announced significantly earlier than usual considering the circumstances.
In a tweet posted July 2, Movement unveiled the names of 14 acts set to perform on the new dates. The small teaser, only a fraction of the talent due to perform, boasts massive acts like MK, TOKiMONSTA, and deadmau5's techno alias Testpilot, among others. Fans can secure their three-day passes now for as low as only $30. Though 2020 continues to be a year of minimal events, organizers are certainly giving us an amazing 2021 to look forward to.
An update from Movement HQ:
-Movement has been rescheduled to May 2021.
-We're excited to announce the Movement 2021 lineup teaser way in advance!
-Secure your 3-Day GA or VIP pass today for as low as $30
See you in #TechnoCity✨ #MovementDetroit pic.twitter.com/ZkzrXPeOTx

— Movement Detroit (@MovementDetroit) July 2, 2020
Featured image: Katie Laskowska
You may also like...