"Sorry I'm a Girl": Watch Paris Hilton Call Out Sign-Holding Haters During Tomorrowland DJ Set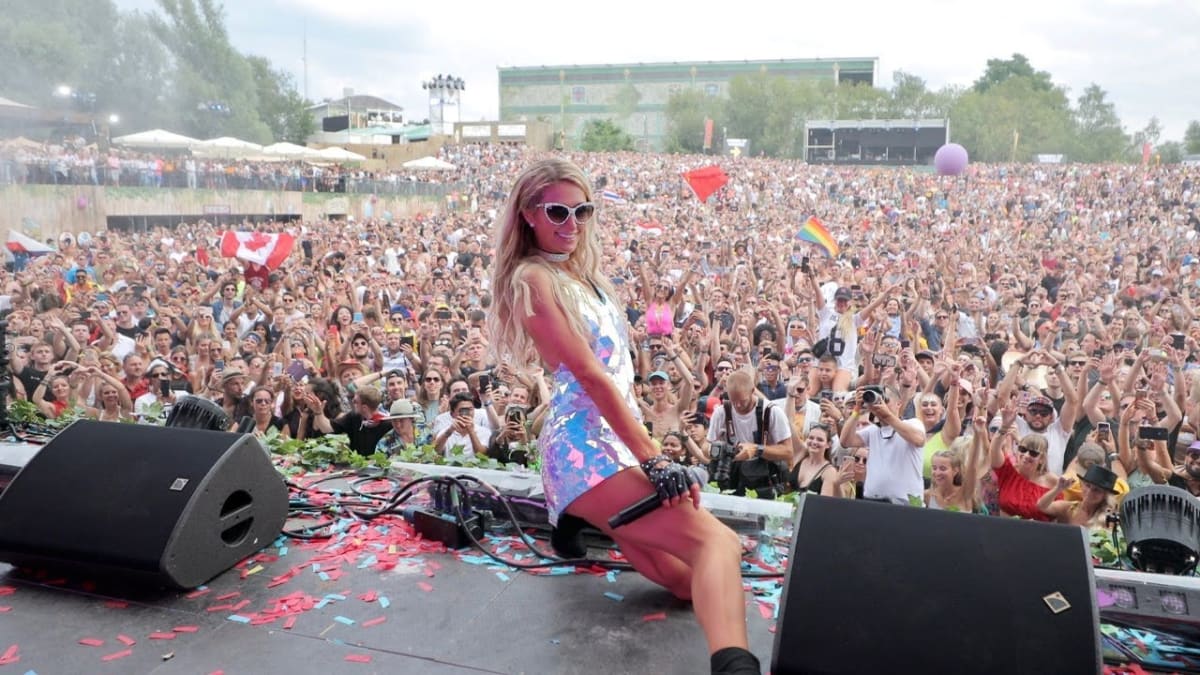 Here we go again. The "Paris Hilton can't DJ" barbs are back, but this time, she's not staying silent.
As a fixture of pop culture, the heiress is, of course, an easy target—especially in the crosshairs of the EDM community, which has proven vicious. But she trained at the prestigious Garnish Music Production School in Los Angeles, where she honed her DJ skills for over two years before ultimately signing to UTA for bookings.
Hilton recently performed at Tomorrowland, the world's biggest electronic music festival, where she said a pair of attendees waved a sign accusing her of playing a pre-recorded set. However, in the face of her naysayers, she didn't resort to mudslinging, instead unflinchingly humbling them with a mid-set address.
"This is dedicated to the two haters at the front holding signs up saying I'm not playing live. 'Cause honey, yes I f*cking am," Hilton said. "Sorry I'm a girl. I'm hot, I'm blonde, we can do everything."
It's worth noting that Hilton may now use the speech as inspiration for a new song. "Yas I love this idea," she commented in response to a fan who recommended it.
View the original article to see embedded media.
Follow Paris Hilton:
Facebook: facebook.com/ParisHilton
Instagram: instagram.com/parishilton
Twitter: twitter.com/ParisHilton
Spotify: tinyurl.com/4nvxt7um