Space Laces, Eptic and SVDDEN DEATH Revealed as Supergroup Behind Mysterious Festival Headliner, Masterhand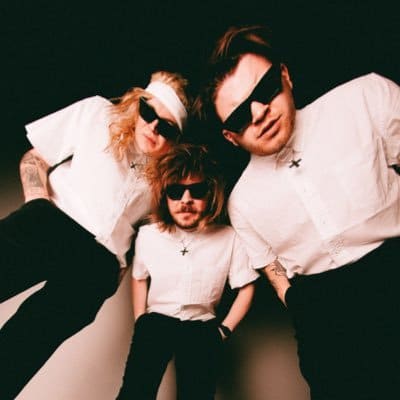 Break out the neck-braces because three titans of bass music are officially joining forces.
The recent advent of Masterhand led to a puzzling period for fans of SVDDEN DEATH and his VOYD alias, who earlier this month announced the 2023 lineup of his curated music festival, Summoning of the Eclipse. Bewildered fans had been clamoring to find out who exactly was behind the anonymous headlining act atop the flier.
Many believed it was a duo consisting of VOYD and Rezz, who cryptically teased a collaborative performance back in May. However, Masterhand today revealed themselves as a supergroup comprising Space Laces, Eptic and SVDDEN DEATH, three of the most innovative producers in the electronic music space.
The scary part? Fans attending this year's Summoning of the Eclipse festival are in for more than just a rare B3B set.
According to Eptic, the trio have produced 15 new tracks ahead of Masterhand's live debut, which will go down in the eerie subterranean caves of the Caverns in Tennessee.
The next Summoning of the Eclipse festival is scheduled for October 13-15, 2023. Joining Masterhand are Apashe, Dubloadz, HOL!, Kai Wachi, Aweminus and a highly anticipated B2B set from Bro Safari and Kill The Noise, among others.
You can check out the full lineup below and purchase tickets here.