Sullivan King and Excision Join Forces for Metal and Dubstep Hybrid, "Fall Apart"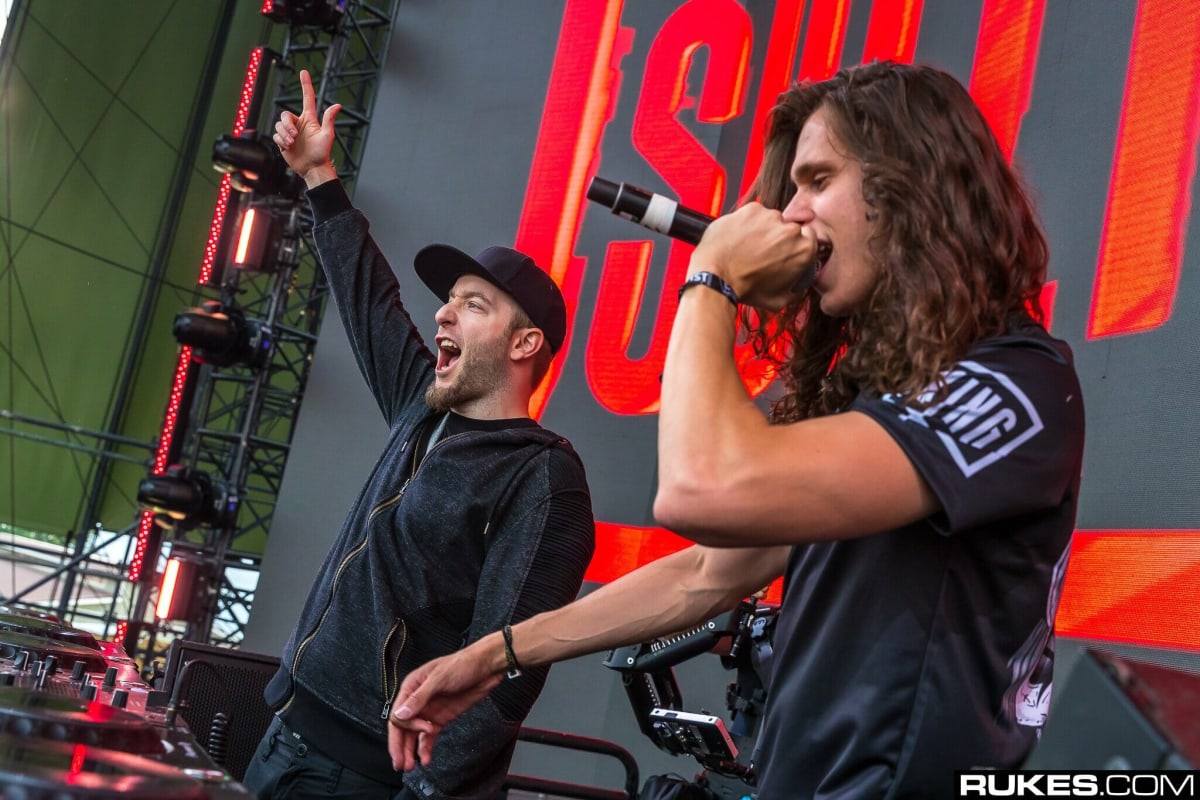 The duo's fourth collaboration will appear on Sullivan King's forthcoming third album, "Thrones of Blood."
Sullivan King's next album just got a shot of adrenaline from none other than Excision.
The two dubstep heavyweights have joined forces for their fourth collab, "Fall Apart, which is out now via Monstercat. The roaring track will appear on King's upcoming album, Thrones of Blood.
King and Excision first debuted "Fall Apart" at the 2022 edition of Lost Lands, where they threw down a momentous B2B set. Its star has only grown brighter ever since, quickly emerging as one of the most anticipated unreleased tracks from King, whose signature vocals and stentorian guitar riffs are met with a ruthless, metal-infused drop.
The track "went off" when they premiered it at that festival, Excision said in a statement. He's certainly not wrong:
[embed]https://youtube.com/watch?v=Kf4vuurAZeI[/embed]
"'Fall Apart' really quickly became one of my favorite tracks for the record, mainly because it has this really raw nu metal/2000's rock influence to it, which is something I definitely grew up on and loved," King explained. "It's a really simple song that doesn't have a ton of complicated layers, which is something I've really appreciated learning from Jeff. I habitually tend to overthink/overdo things on a song and end up having to pull back from the chaos I throw into a project or idea, but Jeff is fantastic when it comes to making sure things are directionally clear and sonically understandable."
Take a listen to "Fall Apart" below and stream the new single here. Thrones of Blood is scheduled to release on March 17th, 2023.
FOLLOW SULLIVAN KING:
Facebook: facebook.com/SullivanKingMusic
Twitter: twitter.com/SullivanKing
Instagram: instagram.com/SullivanKing
Spotify: spoti.fi/39r87PR
FOLLOW EXCISION:
Facebook: facebook.com/Excision
Twitter: twitter.com/excision
Instagram: instagram.com/excision
Spotify: spoti.fi/3lLJ5jl