Team behind Coachella tents pivots to building coronavirus triage tents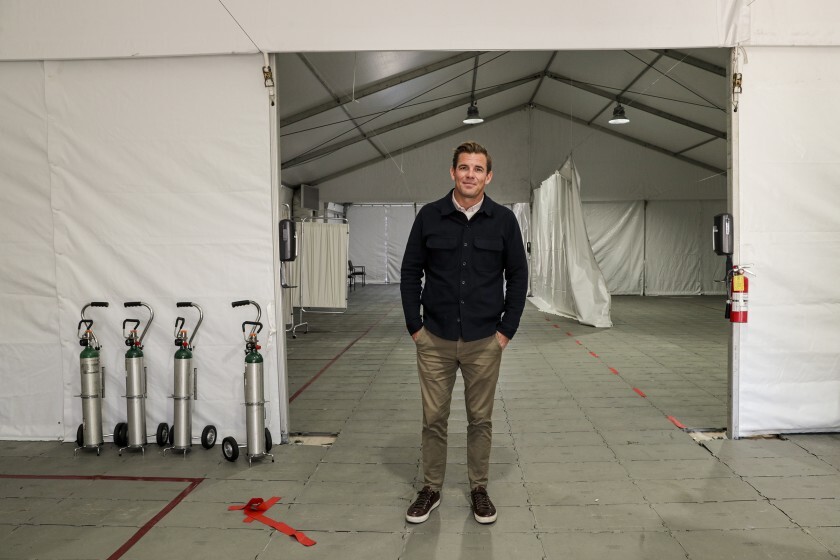 by: Mitchell Rose
Mar 31, 2020
In the wake of Coachella's postponement, Choura Events has transitioned to constructing triage tents for coronavirus patients instead of their usual festival facilities, according to August Brown's feature for The Los Angeles Times.
Choura Events typically builds the tents and staging for Coachella, as well as other events around the country. After witnessing the unfolding crisis around coronavirus and seeing local authorities' need, founder Ryan Choura directed the company towards constructing temporary treatment facilities to assist healthcare workers' efforts.
"We pivoted so fast to being a rapid-response disaster relief team. If I didn't know how to do Coachella, I couldn't do this hospital," Choura told The LA Times. "I saw patients coming in here and saw what they looked like. This is real, and we've got to move.
The article also mentions other entertainment companies pivoting operations to support coronavirus treatment. Gallagher Staging, who builds Coachella's main stage, has switched to constructing temporary treatment facilities as well. Upstaging, whose usual operations involve designing and transporting stages for some of music's biggest stars, now are constructing face shields for medical workers.
Featured image: Ifran Khan
You may also like...