The Art of Surprise: The Origins of Do LaB's Longest-Held Tradition at Coachella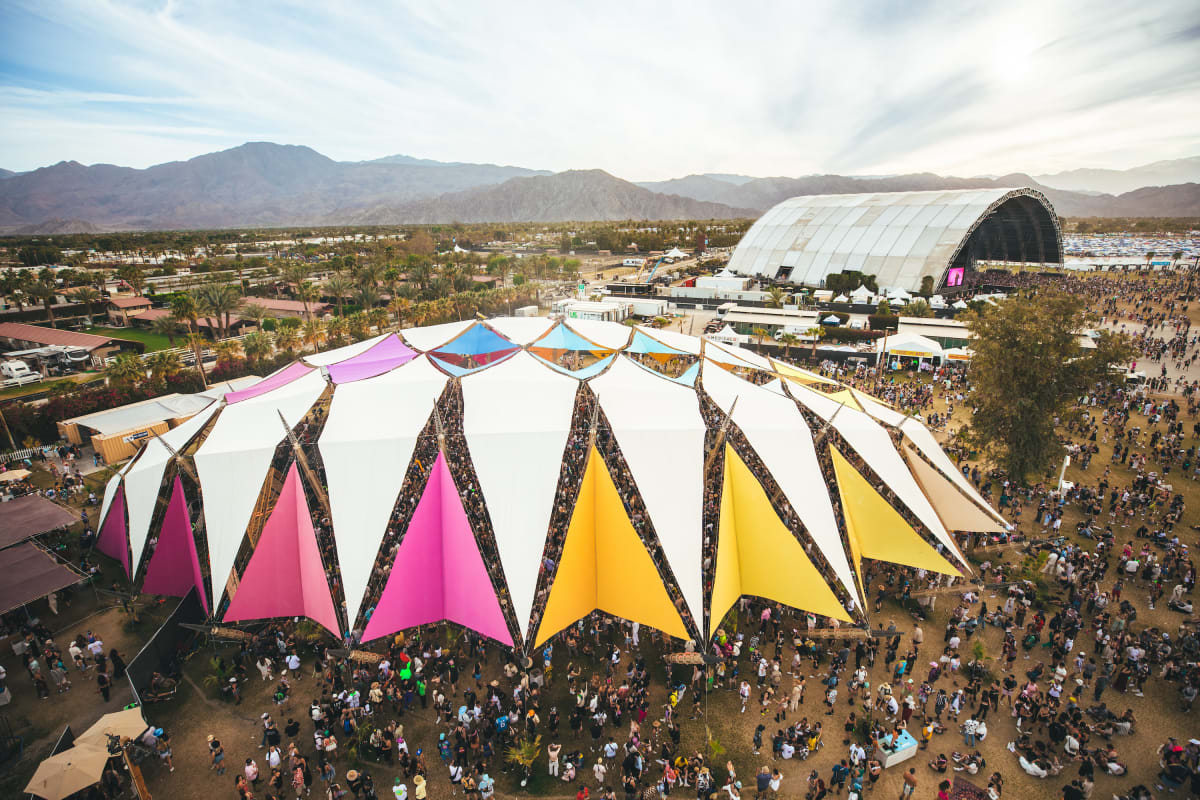 How Coachella's best dance music stage stays buzzing year after year.
Nobody does surprises like The Do LaB.
The astonishing part isn't how they somehow manage to routinely get monster artists on shoestring budgets or that they actually keep who's playing each surprise set a secret. It's how a tradition they've maintained for more than a decade at Coachella continues to remain such a highly coveted opportunity for headliners, with the only bigger claim to fame on the music schedule being a closing slot on the festivals mainstage.
For such a prized opportunity, spur-o-the-moment phone calls at the last second hardly seem like the way to book the likes of Major Lazer, Skrillex, Diplo, SG Lewis, Bob Moses, The Glitch Mob and others of such caliber. But somehow, even in the hullabaloo of one of the world's largest music festivals, sometimes it is—at least for The Do LaB.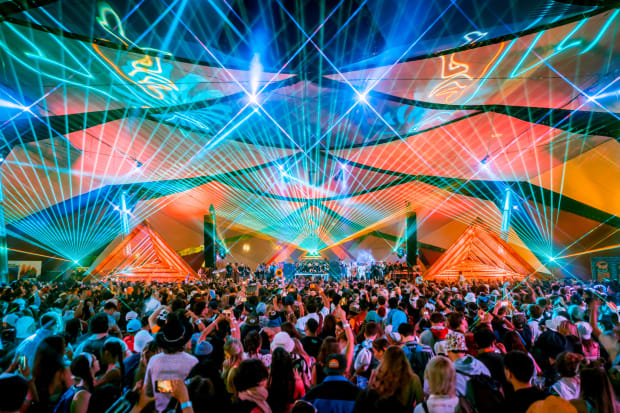 "I'm pretty sure it started because we left it open to see what would happen," recalls the music-booking member of The Do LaB's founding team, Jesse Flemming. 
Perhaps the biggest surprise is that it keeps working too.
"Some of the most memorable surprises in past years have been ODESZA and Bob Moses," Flemming adds. "One time we had RÜFÜS DU SOL and it was pretty special to have all three guys there, but it actually was also their manager's birthday, so that was a big celebration. Sometimes it's about having our crew there with theirs."
Over the last two weekends the brand organized surprise sets from ODESZA, Monolink, James Blake, Vintage Culture b2b Mochakk, Dombresky, Elderbrook, Knock2, ISOxo and more. In fact, it's frequent surprises like these—coupled with The Do LaB's whimsical stage designs—that led Rolling Stone to label it "Coachella's best dance music stage."
View the original article to see embedded media.
For artists, playing at the The Do LaB stage is often a bucket list goal, but being the surprise act for most is something of a dream.
"They've played big shows on the other stages and at those, they're having a very well-produced, coordinated show, but with us it's a really fun show with addictive energy just like they probably felt when they were just starting out," Flemming explains. "It's something that they want to feel. It's a totally different kind of energy they get compared to the Outdoor Theatre or the mainstage, and I think they want to feel that energy because in some ways it takes them back to the early days of their careers."
With spontaneity in their DNA, The Do LaB's surprise set tradition is also unique because it was invented out of necessity. In other words, sometimes it takes a bit longer to tease out all the terms on a contract for a heavyweight headliner and in a lot of cases, that makes a final decision come down to the wire.
According to Flemming, these can often get finalized on the day of the show. As stressful as that sounds, it also keeps the surprise a secret.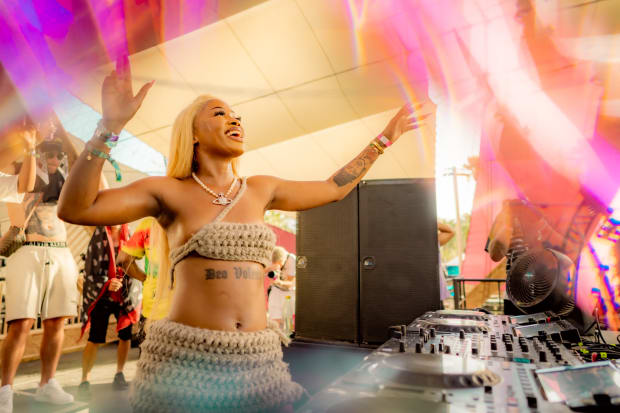 For Flemming, it adds to the magic when surprise acts aren't already on Coachella's lineup or when they go back-to-back with another artist.
"[Surprise sets] are usually closing or second to close so we're always looking to do something that will have a big impact," says Flemming. "In a perfect world they aren't already playing the show. Like this year ODESZA wasn't already playing the festival, so sometimes they just come out to do a set and that makes it really special. And we had them as a surprise act years ago when they weren't so well-known. In that way, it kinda feels like getting a nod of respect from them to come back and do it again after so much success."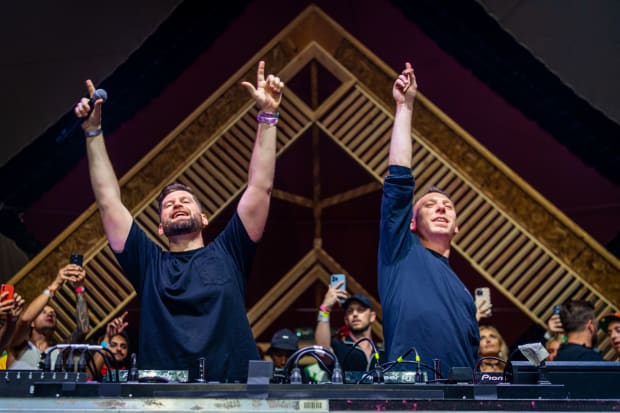 Part of what gives The Do LaB's surprises so much of their luster is they're one of only two music curators at Coachella apart from Goldenvoice, who book their own headliners independently. The other is Heineken House.
Each year Do LaB elevates the buzz around their surprises by teasing fans with hints. They then flesh out the grand unveilings by dropping posts about the artists on social media and on a secret text message blast that goes out to subscribers ahead of the festival. Those in the know tell their friends, and the resulting word-of-mouth buzz makes Coachella's most colorful stage also the one that's the most talked about.
"One year we had Bonobo do Weekend 1 and Chet Faker was going to do Weekend 2," Flemming waxes. "But then Chet called Bonobo at the last second and made it a back-to-back at the last second. We literally confirmed that a couple hours before the slot… so sometimes it's better when we wait to confirm our surprises because we find when we do, it often leaves an opportunity for magic to happen. It's stressful but also exciting."
It's a kind of madness, but at the end of the day it seems there's a method to it. And with the final result being so beloved both at Coachella and at The Do LaB's flagship festival, Lightning in a Bottle, it's no wonder why they still put so much effort into keeping the tradition alive.
View the original article to see embedded media.
"It's pretty exciting to have so many people care about it," Flemming gushes. "Everybody knows there's gonna be some surprises so everyone signs up to hear the announcements, and before it gets out there everyone wants to know instead of waiting until the last minute. I love it."
To learn more about The Do LaB or their Lightning in a Bottle festival, visit the brand's website.
FOLLOW DO LAB:
Facebook: facebook.com/TheDoLaB
Twitter: twitter.com/thedolab
Instagram: instagram.com/thedolab