The Top 10 Hydration Packs to Choose From Ahead of the 2023 Festival Season
Stay safe and hydrated this festival season with these innovative packs.
It's that time of the year again: festival season is finally right around the corner.
As you're gearing up to hit festival grounds all around the country and create unforgettable memories, you need to keep in mind that hours of non-stop dancing out in the open can lead to dehydration and dire health consequences. Having a reliable and effective hydration pack is essential.
Whether you are a seasoned raver or a newcomer, investing in a high-quality hydration pack is crucial for safe festival experience. Apart from providing easy access to water, hydration packs allow you to carry other essentials like your phone, keys and wallet without worrying about losing them in the crowd.
With countless rave hydration packs available in the market, it can be overwhelming to choose the right one to meets your needs, so we've compiled a list of the best rave hydration packs.
The GenZ RaveRunner Anti-Theft Hydration Pack is a high-quality pack that provides reliable and secure storage options for ravers. Its inverted zipper feature and multiple hidden pockets ensure that your belongings are kept safe and organized.
Drawing inspiration from ultra-running hydration packs, it is thoughtfully designed with durability and practicality in mind. It also boasts an eye-catching EL wire and underglow for added visibility along with a solar charger port and panels for convenient charging. With its advanced features and sturdy construction, the GenZ RaveRunner is an excellent choice for anyone looking for a dependable hydration pack for their next rave.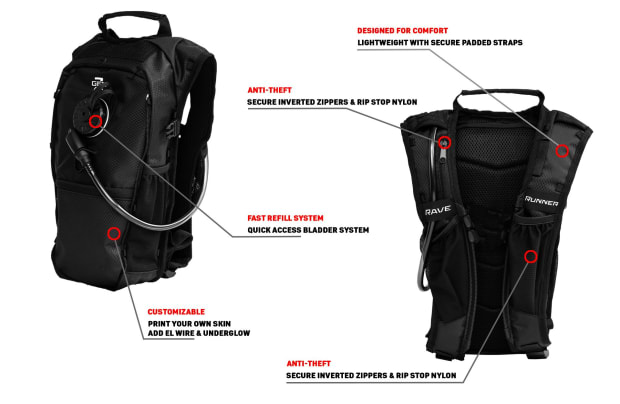 The RaveRunner X/Rig Chest Pack by GenZ is a compact yet efficient chest pack that boasts a 17-ounce water capacity, making it perfect for extended hours of raving. It features a key-holder, phone slot and even a vape slot for enhanced organization, and has enough space to accommodate snacks or a change of clothes.
One of the key advantages of this pack is its front-facing design, which enables easy access to your essential items while the phone strap in front also adds an extra layer of safety.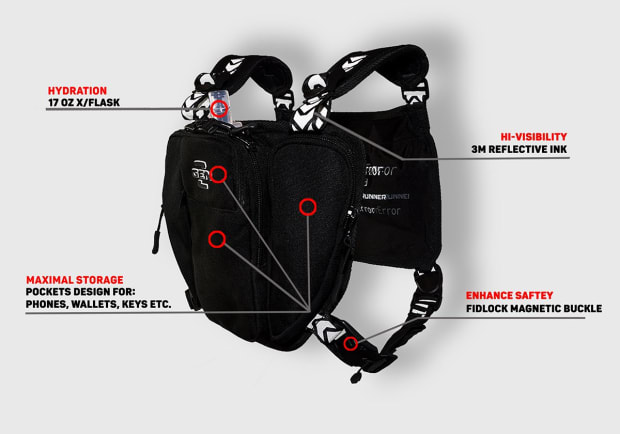 This minimalistic hydration pack may not offer as many bells and whistles as its competitors, but it certainly holds its own. Its compact design and budget-friendly price point make it an excellent option for festival-goers seeking a practical yet stylish hydration pack.
With an impressive selection of over a dozen of different styles to choose from on Amazon alone, you can easily match this bag to your festival outfit. While some users have reported durability issues, others have praised it for its functionality and value. With proper care, this hydration pack can be a reliable choice for your next festival adventure.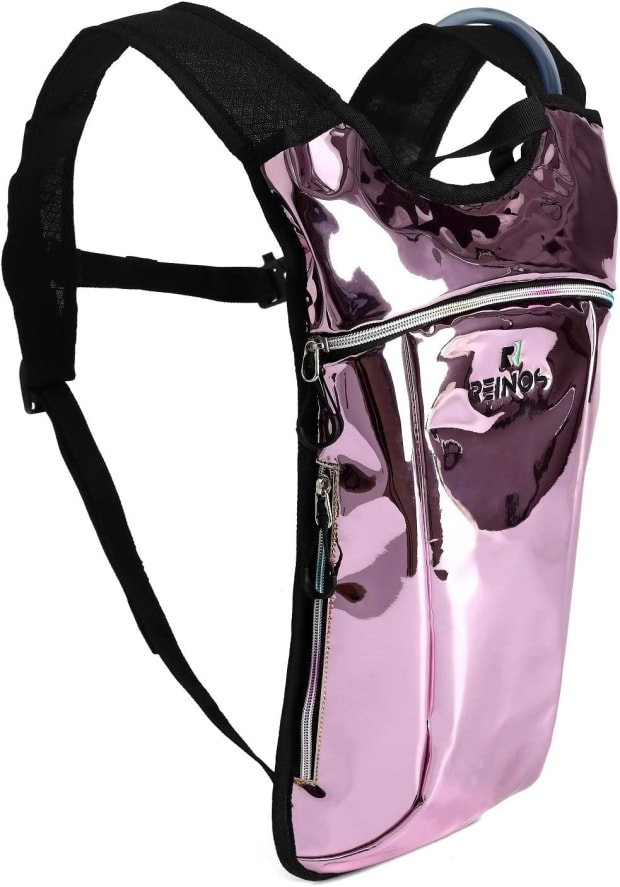 The Clear Camelback Backpack by GenZ is a must-have for festival and concert-goers, offering the convenience of a hydration pack while meeting venue requirements for clear bags. Despite its transparent material, the Clear RaveRunner is equipped with anti-theft features to keep your belongings safe and secure.
While the clear PVC material may not be ripstop and could be vulnerable to slashing, this pack still offers unparalleled convenience and security for festival-goers. Overall, the Clear RaveRunner is an innovative and practical solution for those who need a see-through hydration pack that meets venue requirements while still providing ample protection.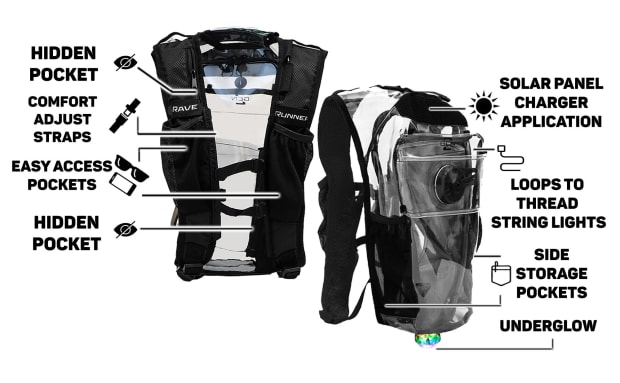 This modular pack is designed to attach to multiple Marsupial products in a variety of ways, allowing for versatile use. Alternatively, it can be attached to the Marsupial Gear Modular Yoke, making it usable with the Modular Belt System or as a standalone hydration pack.
The Marsupial Gear Hydration Pack features a stretch outside pocket, two interior mesh pockets and a 3L bladder sleeve. It fits most 3-liter bladders and weighs just 13.5 ounces.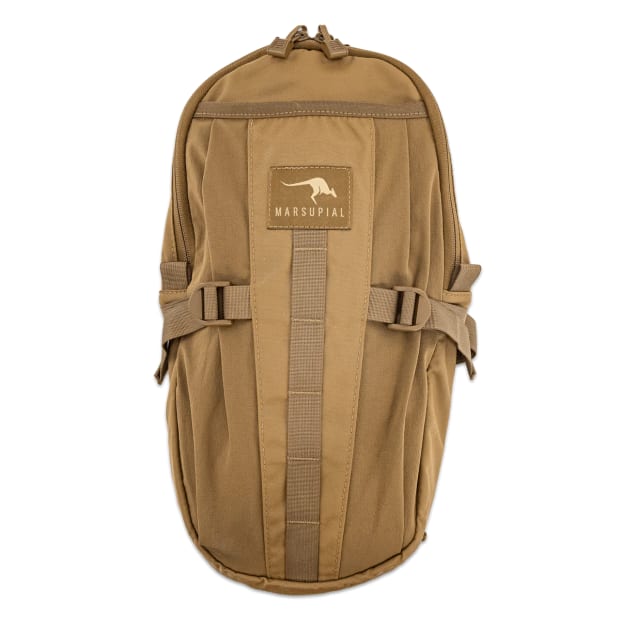 The Camelbak Mule is a practical, versatile hydration pack with a three-liter water capacity, and it's also suitable for long hikes or road trips. Its ergonomic design ensures maximum comfort and functionality with ribbed panel airflow to keep you cool.
While the pack has multiple pockets for storage, it does not have an anti-theft feature so it's advisable to store valuables inside the pack and in front to minimize the risk of losing them. Although its larger size may not be permitted at some festivals, it can comfortably hold two full sweatshirts, food, water and small items.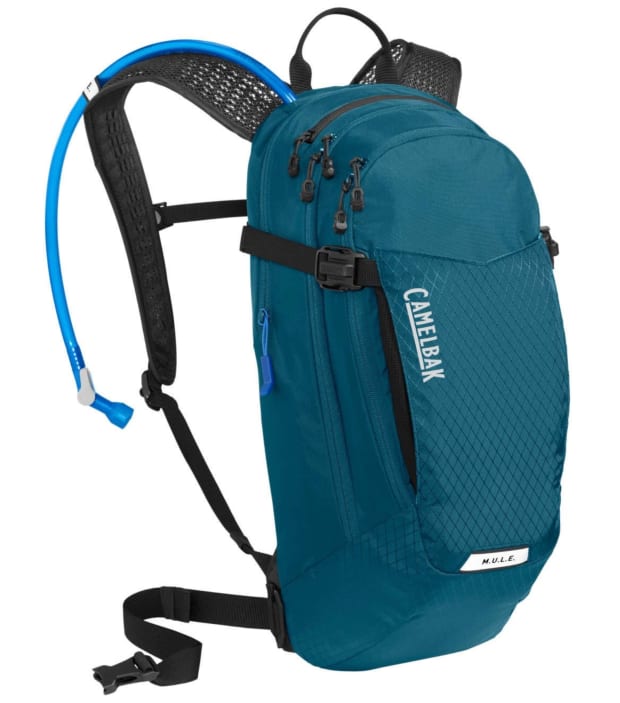 This hydration pack comes with a two-liter hydration bladder, complete with a sip tube and a push-lock cushioned bite valve. Its large opening makes it easy to fill with ice and clean, and it features a large main pocket to protect your gear, clothes and lunch.
The backpack is designed to fit comfortably and is an excellent companion for any festival or day-long adventure, providing lightweight and customizable comfort to satisfy anyone's hydration needs.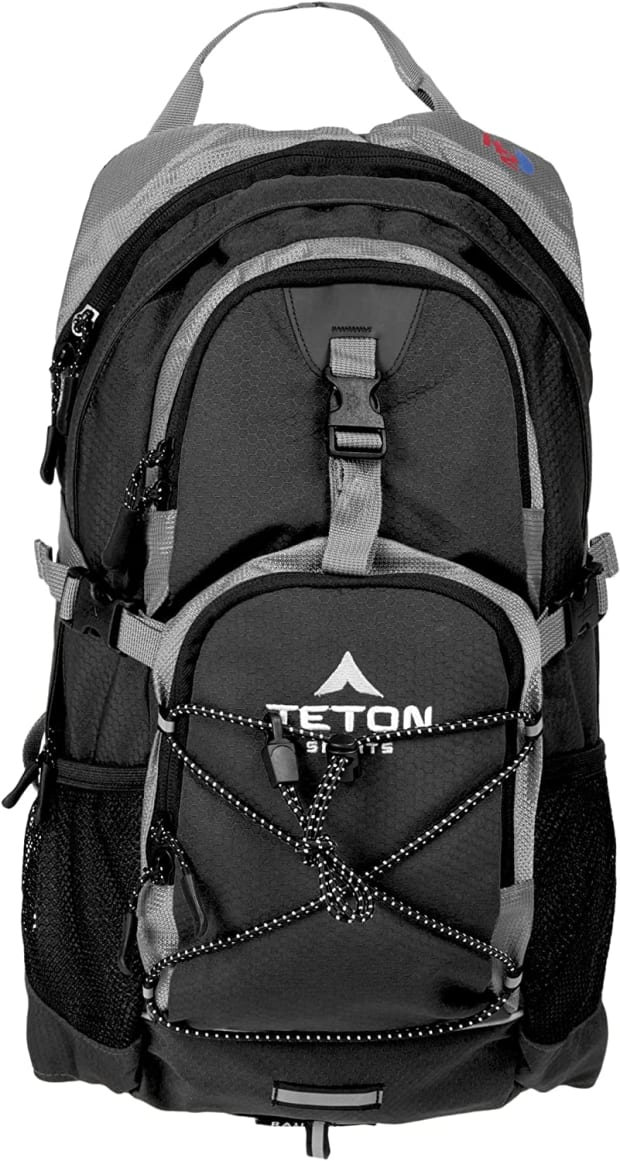 Ozark Trail Hydration Pack
The Ozark Trail Hydration Pack comes with a 2L hydration reservoir and is designed for maximum comfort with air-mesh padded shoulder straps and a back panel.
The pack features two main compartments and a shove pocket with a clean, gusseted design for carrying extra items, as well as side profile chains for carrying items externally. Its low-profile adjustable sternum strap allows for a perfect fit without a frame, making it easy to wear for hours.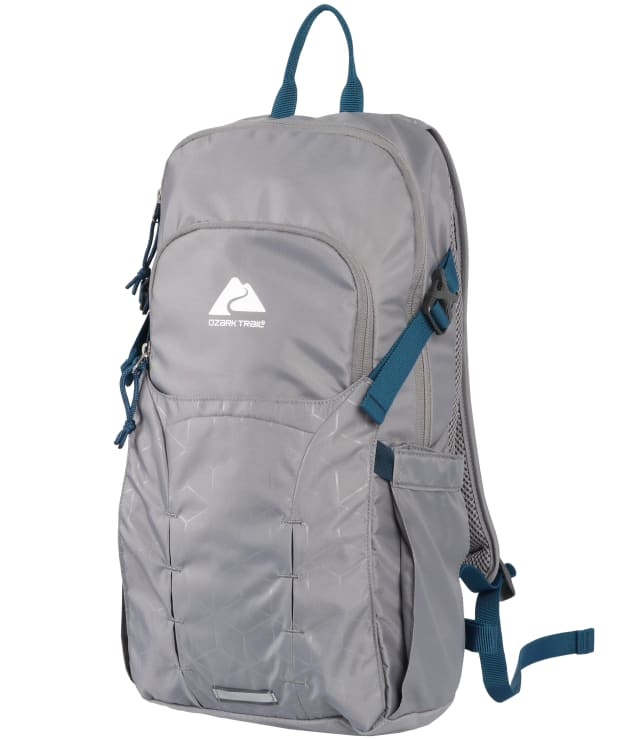 Osprey's Katari 1.5 hydration pack is an excellent choice for festivals, providing just the right amount of water and storage for your essentials. It comes with a 1.5-liter reservoir that easily fits into an exterior pocket with a magnetic bite valve that attaches to the sternum strap for quick and convenient access.
The pack's well-ventilated mesh harness and soft-edge shoulders offer comfort and stability during extended wear. Designed with mountain bikers in mind, the Katari 1.5 is practical for any activity where staying hydrated is a must. Its low-profile design, airscape back panel and scratch-free slash pocket make it an ideal festival companion.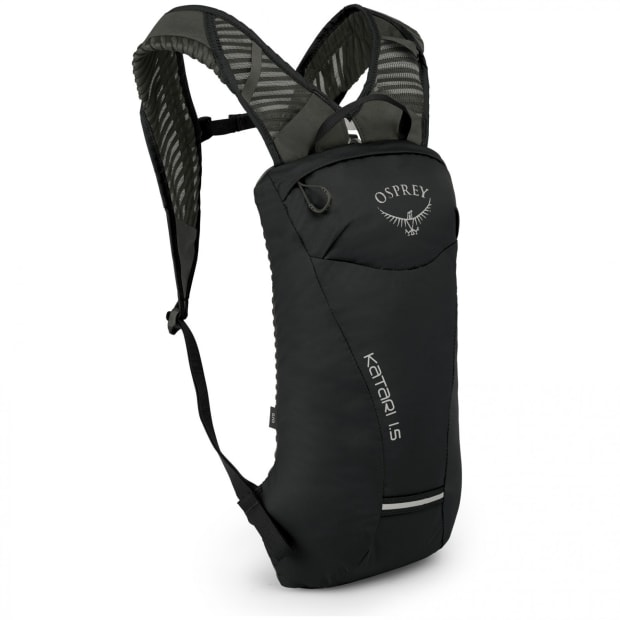 Originally designed for endurance sports, this hydration backpack from Orange Mud is built to withstand the harsh conditions of outdoor events. Its raised profile helps dissipate heat that would otherwise build up under the fabric, keeping you cool and comfortable.
The backpack is designed to fit securely and comfortably, with shock-absorbing clips that are adjustable to fit any body type. The chest pockets are equipped with rope clips that provide complete closure, ensuring your belongings stay safe and secure.