Tiësto Chases New Highs On Celebratory Album, "Drive": Listen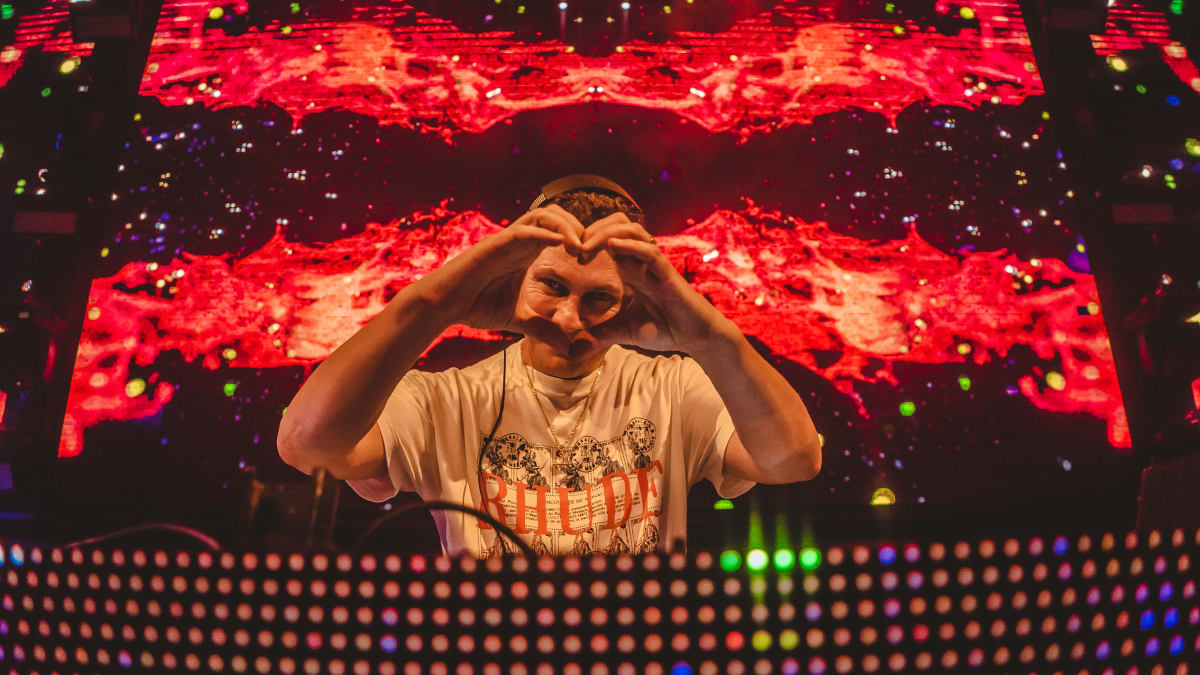 Despite taking a new direction, Tiësto's "Drive" is resonating more strongly than ever among the dance music faithful.
Over three decades into his career, Tiësto is still chasing new heights.
When the dance music great first announced his latest album Drive roughly nine months ago, he was forthcoming that fans should expect a "whole new direction"—one that particularly leaned into the house music wave of the present moment.
Tiësto's first conceptual album since 2009's Kaleidoscope, Drive may mark a departure in the eyes of Tiësto's most tenured fans. The album partially serves as a reminder that some of Tiësto's biggest hits have been among his most recent, including "The Motto" and "The Business," the latter of which recently joined the elusive 1 billion streams club on Spotify.
Aside from the handful of previous singles that are reprised on the record, Tiësto's latest effort continues to iterate upon his newfangled penchant for sticky hooks, lounge vocal tones and satisfyingly snappy basslines. 
The party-starting spirit that's reflective of the overall album is revealed from the outset with "All Nighter," an anthemic house tune bouncing off the walls with the relentless energy of a club dancefloor in Las Vegas. 
The uplifting, celebratory nature of the record is amplified by a slew of attention-grabbing features, including Charli XCX and the Black Eyed Peas. Tiësto's "Chills (LA Hills)" even sees him linking up with NYC rapper A Boogie Wit Da Hoodie on a genre-bending cut that splices elements of chill trap and house. Also among the new material is the soaring "Bet My Dollar" (with singer-songwriter Freya Ridings), which captures the adrenaline rush that can only come from taking a chance.
View the original article to see embedded media.
At the time of writing, Tiësto is sitting pretty as the 44th most-streamed artist on Spotify, a position that's only likely to improve as fans digest Drive. While numbers aren't everything, there's certainly something respectable about his ability to continue resonating so strongly among the dance music faithful, even when he's stylistically rolling the dice.
"I am so beyond excited for this project to be out in the world!" Tiësto said in a press release shared with EDM.com. "This album is something anyone can enjoy on the dancefloor, in the gym, on a car ride, anywhere or anytime you are looking for incredible sonics and energy. Seeing how much everyone is loving the string of singles has been incredible, and it was amazing putting the full album all together."
You can stream Drive here.
Follow Tiësto:
Facebook: facebook.com/tiesto
Twitter: twitter.com/tiesto
Instagram: instagram.com/tiesto
Spotify: spoti.fi/3dVvySo