Wiley and Stormzy ramp up war of words with diss tracks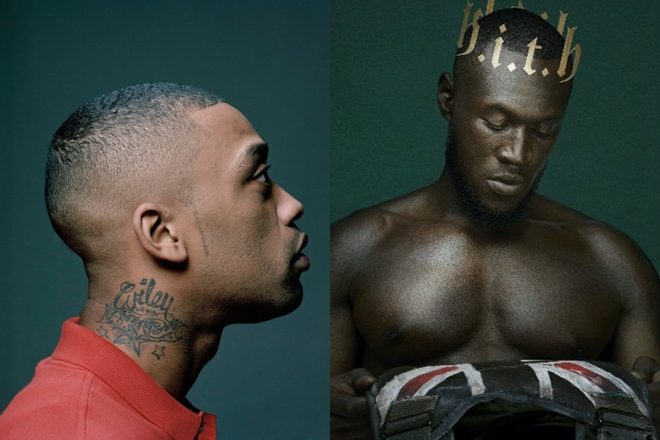 A heavyweight grime beef has been ignited between the genre's originator Wiley and current biggest star Stormzy.
The beef was sparked on New Year's Day when Wiley went on a Twitter rampage, taking aim at Stormzy for his friendship and work with Ed Sheeran, and subsequently taking shots at AJ Tracey.
Read this next: Grime: the complete history in 10 perfect tracks

The beef started when a Twitter user asked Wiley when he would reply to JayKae's recent diss track aimed at Wiley and Dot Rotten, and Wiley replied mockingly that he wouldn't because of JayKae's work with Ed Sheeran, implying the rapper was beneath him.
He then followed up the comment by writing: "Lol he is with Stormzy and Ed", to which Stormzy replied: "I love you so much but you are so annoying fucking hell".
I love you so much but you are so annoying fucking hell

— HEAVY IS THE HEAD (@stormzy) January 1, 2020
He added: "I was minding my business you weirdo, you say my name everyday you're mad weird, all I do is show you love and respect, you old mcs are so weird".
Read this next: Meet the five MCs and producers at the forefront of grime in Japan

The two MCs then traded cusses, including Stormzy saying "You're old and weird and neeky" and comparing his collaboration with Ed Sheeran to Wiley's work with Conor Maynard, calling Wiley a "crackhead" and "dinosaur".
So do you and Connor Maynard you crackhead

— HEAVY IS THE HEAD (@stormzy) January 1, 2020
Wiley hit back by writing: "Fam before you call me a crackhead go suck ya mudda ya eediyat".
? rah that was rude

— HEAVY IS THE HEAD (@stormzy) January 1, 2020
In amongst a tirade of other tweets aimed at Stormzy, Wiley also hit out at AJ Tracey. Tweeting at him to say: "I'm deleting you from grime for leaving and not helping Big Zuu".
He also mocked the former Mixmag cover star's hit single 'Ladbroke Grove', saying: "You lot want me in a old peoples home while @ajtracey is singing "Yo it's the hyperman set". I fucking hate u lot Your so paganistic".
Read this next: "The power of the youth": AJ Tracey can't be stopped

Wiley was then the first to release an official diss track aimed at Stormzy, titled 'Eediyat Skengman' (Stormzy Send), referencing Stormzy's 'Wicked Skengman' series of tracks.
Sample bars include: "No eediyat skengman's running anything while I'm alive" and "My flow is monstrous, that's why it's wringing your neck".
Stormzy has now replied with a track titled 'Disappointed', with lines such as "Oi Wiley's a prick cah he love talk shit /
Then he sobers up and then begs it / I'm so big that the only thing bigger than me last year was Brexit" and "The old man's got a death wish / Old man, you'll regret this".
Another line in Stormzy's track is "Mention my name for the clout, go figure". Wiley, who has a new album due early this year, seems happy with the response, linking to it on Twitter.