20 Photos That Encapsulate the Sublime Debut of Stranger Than; Beach Party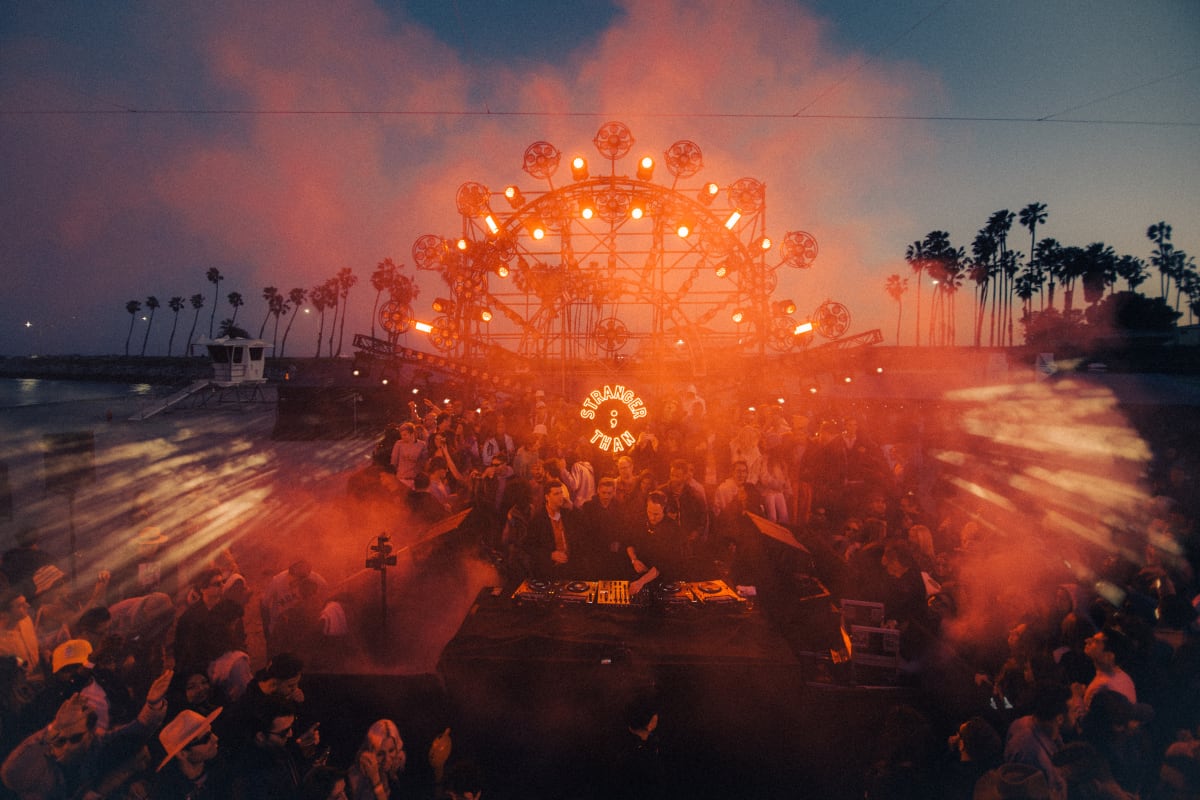 These images capture the magical day-into-night seaside event with Âme, Dixon and more.
Stranger Than; is beloved for organizing epic yet intimate electronic music events, and their recent San Pedro beach party was no different.
House and techno reigned supreme on the shores of Cabrillo Beach on March 25th, when Âme, Dixon, Tony Y Not and Jimi Jules treated us to seaside DJ sets from the afternoon all the way through the evening.
In true Stranger Than; fashion, the venue and atmosphere itself made for quite a unique experience. Attendees traveled to Cabrillo Beach and were funneled straight to its warm sands. The organization managed to cultivate an intimate feel and brought the crowd together, and there was even a path that led from the stage area straight to the tranquil water where people could escape for a moment.
The stage itself was another marvel. It felt like a Mayan Warrior art car construction, with a starry stream of lights bursting out of the Stranger Than; logo. It was at this centerpiece where the real magic took place.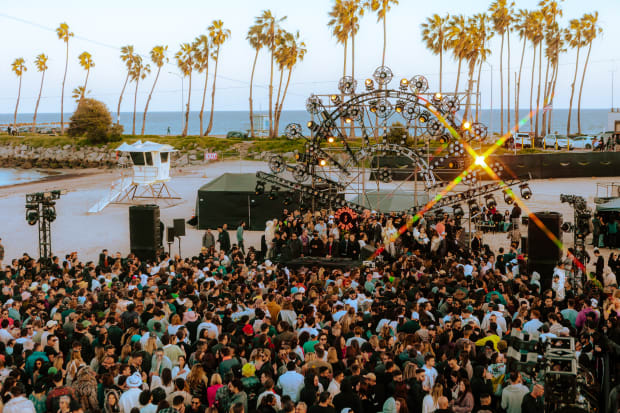 Tony Y Not started off the day's festivities with a palette-cleansing selection of melodic house, kicking the crowd into gear and setting the tone for the rest of the evening. She then passed the torch to Jimi Jules, whose mesmerizing set was perfectly in tune with the picturesque setting.
It's not often that the beauty of Southern California is showcased like a headliner all of its own—electronic music in Los Angeles tends to be regaled at the warehouses in downtown or the indoor venues in Hollywood. Jules took full advantage of this opportunity to blend soundscape with landscape, making for the ultimate atmospheric dreamland. 
Closing out the night was a masterclass b2b set from Âme and Dixon. The melodies of their selections shifted as the sun slipped beneath the waves. Suddenly, golden hour had transformed into darkness. With a blend of sonic attitudes that bled from exultant anthems into darker, more primal tones, these two legends kept the crowd's toes curled in the sand until the very end of the night.
This was one experience that is hard to put into words. If you're listening, Stranger Than;—we'd love a sequel. Check out a photo gallery below.
FOLLOW STRANGER THAN;:
Facebook: facebook.com/strangerthanus
Instagram: instagram.com/strangerthan__
Website: strangerthanstore.myshopify.com