5 Years of Neversea: Alesso, Steve Aoki, Black Eyed Peas and More on What Makes the Festival So Special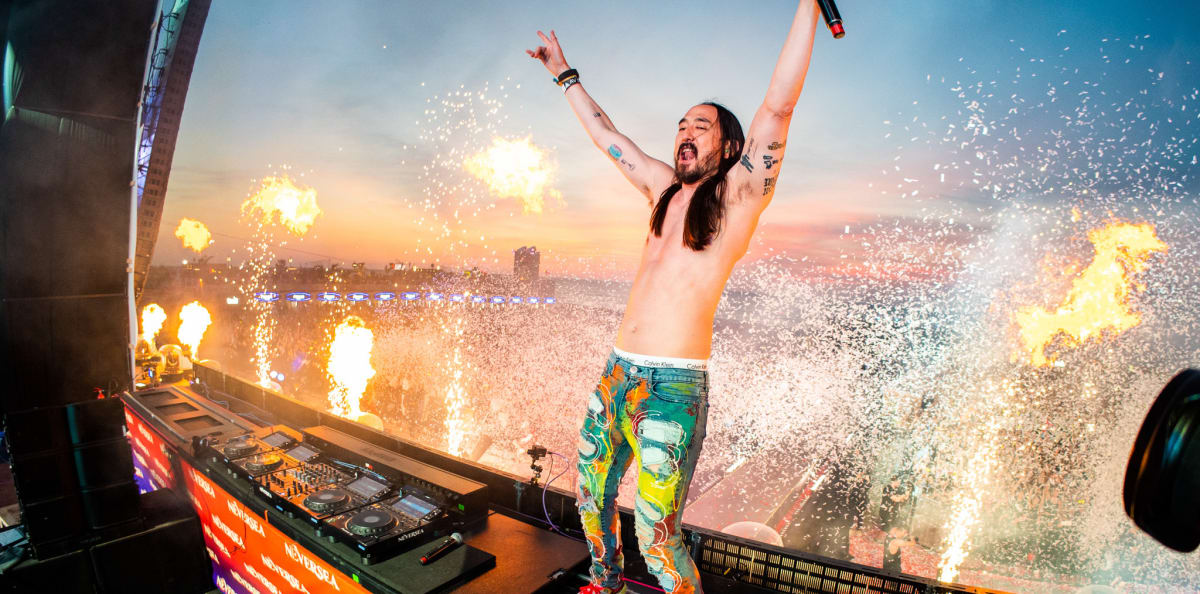 In celebration of five years of uniting Europe's EDM community at large, the spectacular Neversea Festival is gearing up for another triumphant return in 2023.
Taking place in the Romanian coastal city of Constanța, Neversea has exploded in popularity since its inception in 2017. The wondrous fest further cemented itself as one of Europe's largest beach festivals last year with over 260,00 ravers from across the globe.
Neversea's 5th edition is bound to be its largest to date, with over 150 acts scheduled to perform across five stages from July 6-9.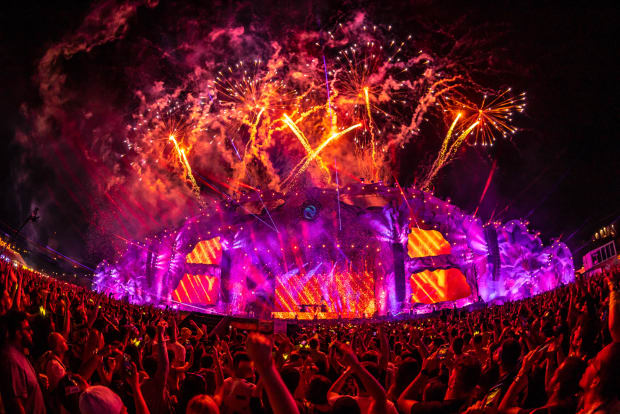 Taking its loyal base of ravers on a mesmerizing journey each year, Neversea is undoubtedly special. Just ask its headliners of yesteryear, a handful of whom we caught up with about why the festival is one of Europe's best.
Here's what Alesso, Steve Aoki and more had to say about Neversea ahead of its momentous 5th edition.
Alesso
"People really enjoy themselves here, they really go crazy for all kinds of sounds and tracks. It's always a pleasure playing here!"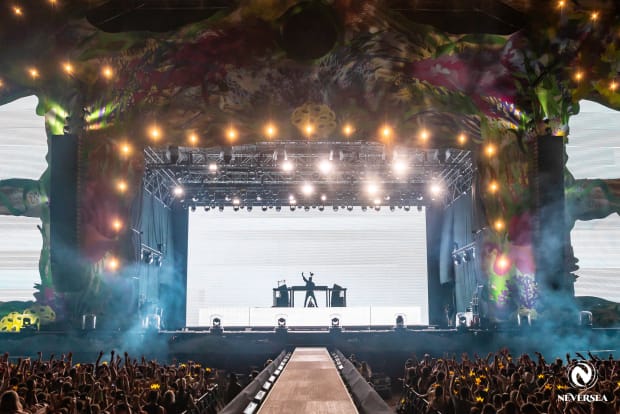 Black Eyed Peas
"Romania... let me tell you! It is one of the best places in the world. And it is about the public, the energy, good positive energy. Everyone seems to enjoy everyone. It is extraordinary! Makes you want to give 110%. No, 210% when you are on stage. People make you want to explode on stage!"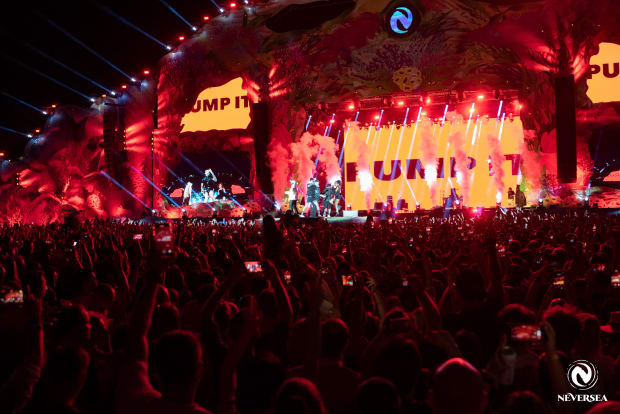 Steve Aoki
"Romania is a place not like any other country I've played to. I love UNTOLD, I love Neversea. There are two festivals I always play consistently and that's because the crowd is so passionate, they got so many feelings, emotions, and at the end of the day, that is the goal. You want to play to the people that really care, that really follow you on the journey, that are with you. And sometimes, I look at the crowd and there's a disconnect. But not here. Romania is like an incredible connection (...) I'm just really happy to be playing here."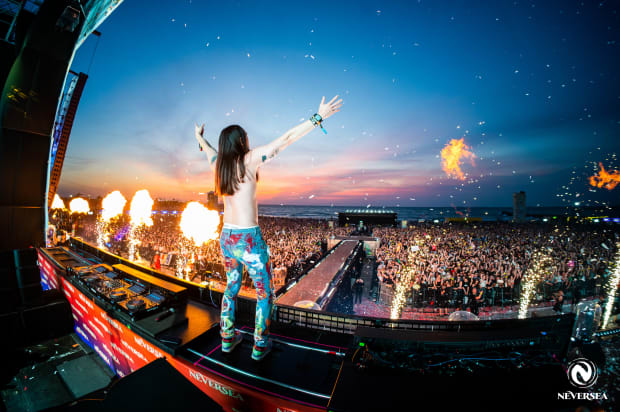 Timmy Trumpet
"I love Romanian people. These people are like my family. In fact, I just got married to an Eastern European princess who's sitting down over there. She's from Hungary. I'm like a neighbor now. I'm from Australia, currently living in Budapest and I am not leaving!"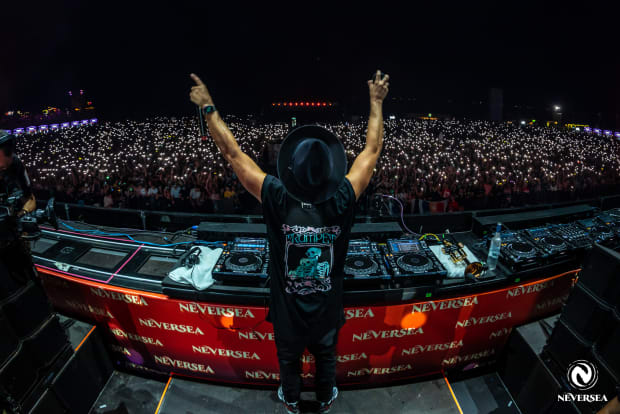 Tujamo
"I think the most special thing is that people really appreciate music here, they are really open to new stuff, and they are happy that you're here. And it's not only on the weekend when you're here, it's the whole year. So I get constant messages like 'Hey! I can't wait!' And it's like something like in November or December, so the next edition of UNTOLD or Neversea is so far away, but they are still like, 'Hey, I'm looking forward! It's in 8 months, but I am counting the days already!' and I think I've never had it somewhere else than here, it's just here. And when you get there, they give everything, like really everything!"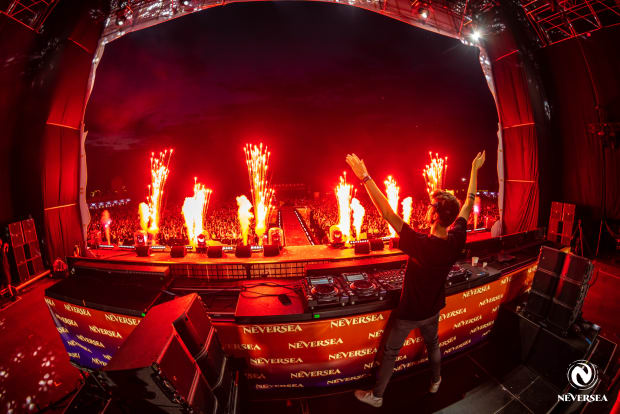 Some of these acclaimed acts are slated to return to Neversea this year alongside the likes of Lost Frequencies, SOFI TUKKER, Paul Kalkbrenner, Claptone, Don Diablo, Salvatore Ganacci, MORTEN and many more high-profile performers. They'll also be joined by globals superstars such as J Balvin, Lil Uzi Vert, Lil Pump and Ckay.
Take a look at Neversea's lineup so far below, with more acts to be announced soon. Tickets are available now via the festival's website.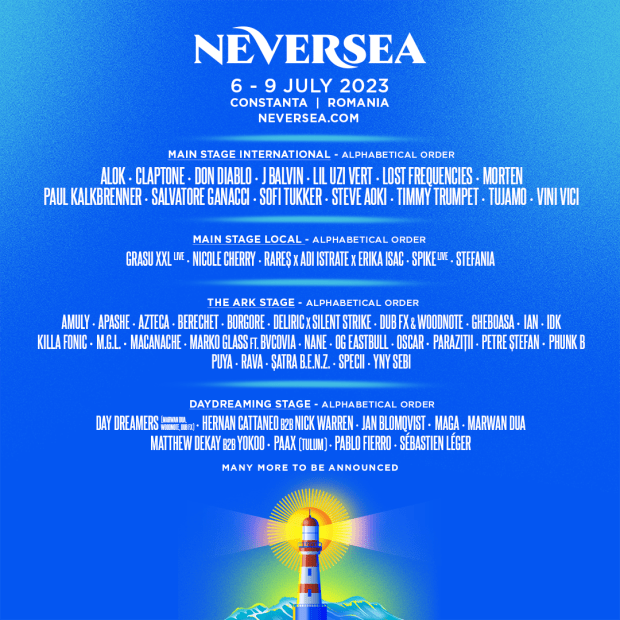 FOLLOW NEVERSEA FESTIVAL:
Facebook: facebook.com/NeverseaFestival
Instagram: instagram.com/neverseafestival
Twitter: twitter.com/neverseafest
Website: neversea.com