Woman Who Gave Birth at EDC Las Vegas Festival Launches GoFundMe Campaign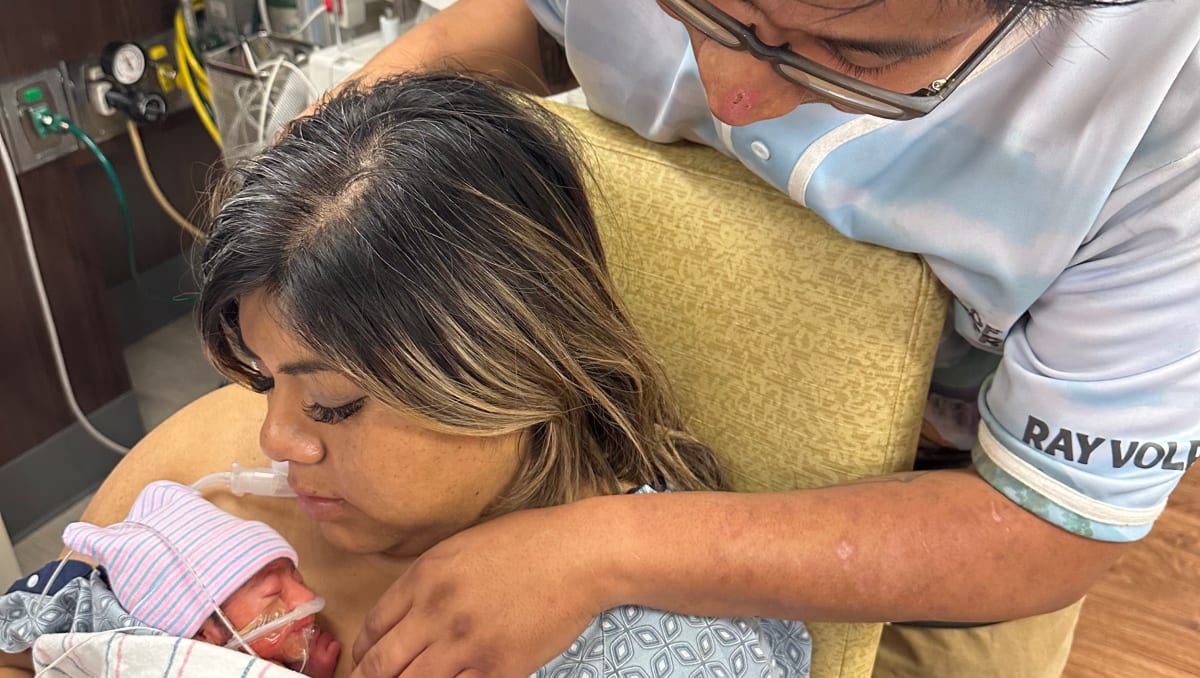 Izzabella Daisy Garcia was the surprise guest no one saw coming at EDC Las Vegas 2023, including her mother.
Cristina Celis wasn't expecting to deliver her first-born daughter as Zedd took over the festival's mainstage, but that's exactly what happened. Despite having a normal doctor's appointment immediately prior to her arrival in Las Vegas, baby Izzabella had other plans. 
"We added the extra 'z' in honor for Zedd because that's technically where she went into labor," Celis' partner, Jonny Landon, said. "We put Daisy for the Electric Daisy Carnival, so that's why we put Daisy as her middle name."
The heartwarming story even caught the attention of Zedd, who congratulated Celis and her partner on social media. However, the unexpected arrival has caused some hurdles for the new parents, who say they will have to wait to take their newborn home from Las Vegas for approximately four to six weeks. 
Hailing from California, the couple has launched a GoFundMe campaign to help with their baby's medical bills and accommodate their extended stay until they can return home.
"Any money raised will help us cover her Medical bills and anything else she may need until we can get home," Celis writes. "Thank you to everyone one who has showed support as well as the Rave Community."
The goal of the campaign is $10,000 and it has raised over $600 at the time of writing.