$50 Tickets and Melting Vinyl: A Look Back at the First Coachella Festival In 1999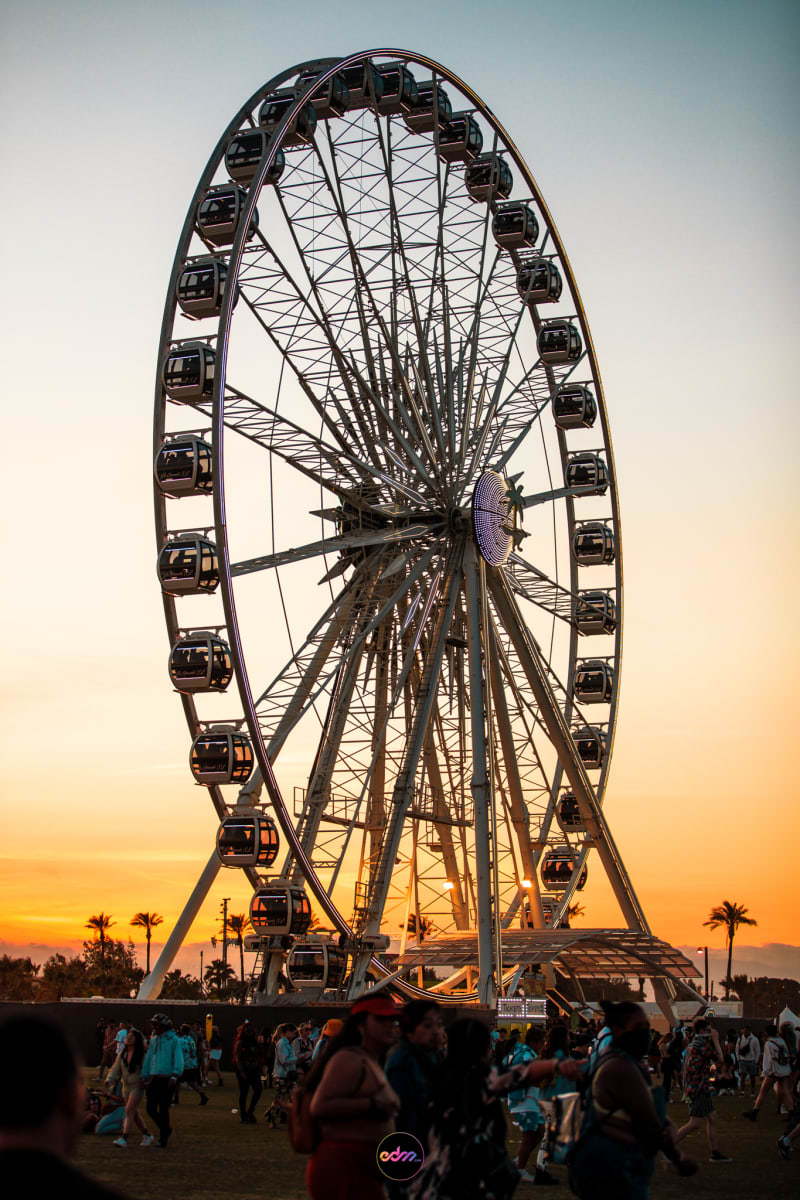 Before Prince brought down the house and Daft Punk built the pyramid, Coachella was just another first-year festival on the brink of financial ruin.
Ah, Coachella. The only place where you can pay $10 for a bottle of water and still feel like you're getting a good deal.
Believe it or not, Coachella wasn't always a giant Instagram filter. Before it was the marketing metropolis it is today, it was a rough-and-tumble romp in the desert on October 9th and 10th, 1999. Devoid of helicopter Uber riders and Walmart yodelers, Coachella's humble beginnings are crucial to its legacy as a pioneer in the festival space.
Coachella now annually rakes in well over $100 million in revenue. And its impact on the local economy is even larger, with last year's festival providing a $400 million boon.
But it wasn't always the golden goose of Goldenvoice. After the inaugural Coachella in '99, its organizers crumbled under the weight of the pitfalls of running a first-year festival. They lost roughly a million dollars that year, nearly bankrupting the company.
Heavy is the head that wears the flower crown.
"To break a brand-new festival sixty days away is financial suicide," Paul Tollett, Coachella's co-founder, told The New Yorker in 2017. "But we didn't know that."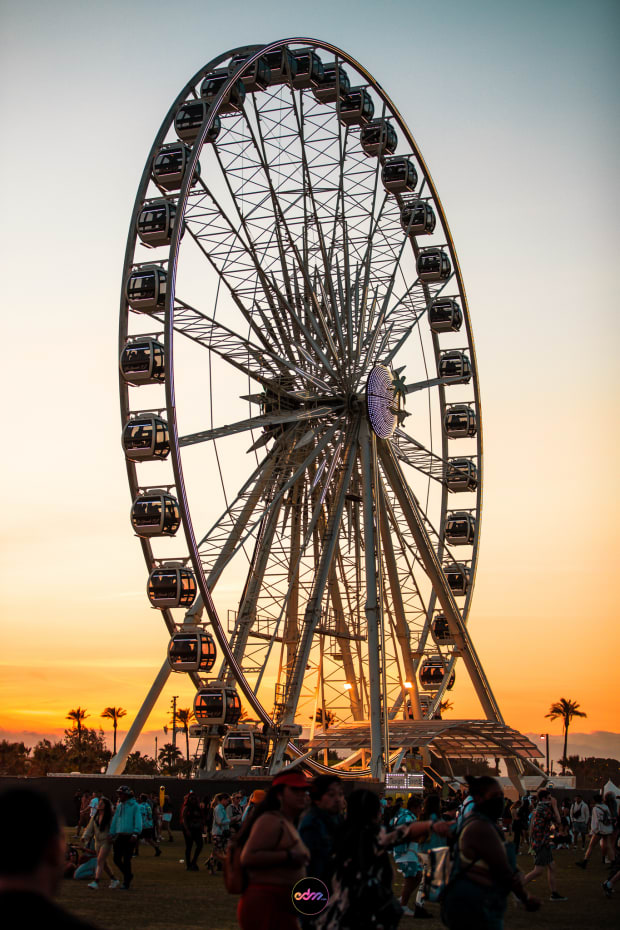 Today's Coachella tickets start at $549 before fees and VIP passes will ding you $1,049. How much were tickets back in '99, you ask? A meager $50, less than 10% of today's cost.
In 2023, that will buy you chicken tenders and an oat-milk latte.
In retrospect, it was nothing short of highway robbery to pay $50 for a festival headlined by Beck, Rage Against the Machine and Tool. Perry Farrell of Jane's Addiction, who co-founded the iconic Lollapalooza festival eight years prior, played a solo set on opening day.
Electronic music was a lynchpin of Coachella from the outset. The Chemical Brothers, Moby, Fatboy Slim, A-Trak, Underworld, Thievery Corporation and Carl Craig's Innerzone Orchestra were just a few to appear in '99.
View the original article to see embedded media.
Before it became a dance sanctuary for EDM fans at Coachella, the Sahara Tent started out as a techno tinderbox. The first-ever Sahara lineup featured pioneering artists Richie Hawtin, Juan Atkins and Kevin Saunderson, among others, who set the stage for many totemic performances in their wake.
Who could forget Daft Punk's legendary pyramid show of 2006?
[embed]https://youtube.com/watch?v=fJFgYYfPhIs[/embed]
While early techno music walloped Sahara, Amon Tobin, Nightmares on Wax, Kid Koala and more performed over at the Gobi Tent. But the structure couldn't protect them from the blistering desert heat.
The sun at the Empire Polo Club was vicious, beating down on the dust bowl with a 100-plus-degree fist. At one point, Koala said, his vinyl began to melt.
And so did Coachella's prospects. After taking a loss in '99, Tollett planned for a turn-of-the-century rebound in October 2000. He ultimately canceled, however, and instead partnered with Pasquale Rotella to produce Nocturnal Wonderland at the Empire Polo Club in September, strengthening its EDM bonds.
The rest, as they say, is history.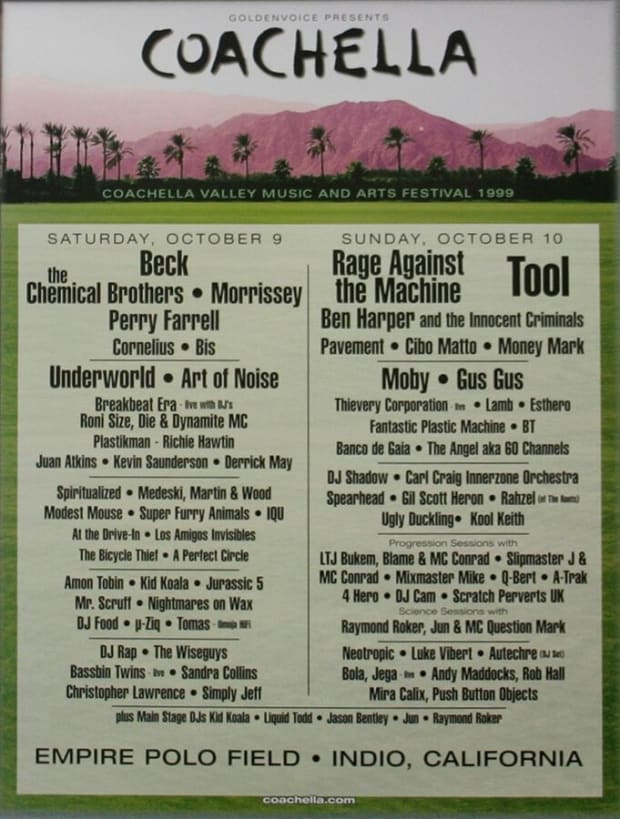 Follow Coachella:
Website: coachella.com
Facebook: facebook.com/coachella
Twitter: twitter.com/coachella
Instagram: instagram.com/coachella