Bedouin Unwind a World of Personal Experiences In Debut Album, "Temple Of Dreams"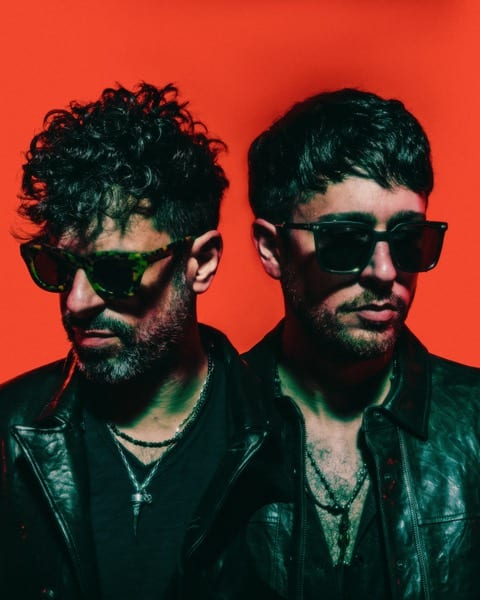 Seven years, and one L Train ride later, Bedouin have reached the promised land. 
The duo's long-awaited debut album, Temple Of Dreams, is out now, and it'd be selling it short to simply call it a labor of love. In the singles-driven world of electronic music, it takes the right combination of dedication and foresight to bring any long-form project to fruition, let alone one where the creative process spans the better part of a decade.
Good things come to those who wait, however. And listening to Temple Of Dreams, it's easy to see how Bedouin's years of traversing the world have productively informed their artistic decisions. Electronic music is more global than ever, and Bedouin have pieced together seemingly disparate geographic elements of the broader dance music tapestry and woven them into something truly transformative.
The duo have become a staple of Burning Man, forged their own residency concept, "SAGA," in Ibiza and reached millions of eyes at home with spellbinding livestream performances in partnership with Cercle Music. All of these experiences have brought them to this point.
From the enchanting, twinkling bells of "Rise And Fall" to the prophetic lyrics of "Fortune Teller" with a world of unraveling thoughts in-between, there's no shortcuts on the journey through Temple Of Dreams. Even the album's interlude was recorded on an L Train, as though the duo were destined to immortalize one of life's all-too-fleeting moments of shared wisdom for the world to appreciate.
The feeling of losing oneself in moments of complete wonderment while still believing that you are exactly where you're meant to be is an overarching theme in Temple Of Dreams and one that feels all too emblematic of this watershed moment in the saga of Bedouin. Longer-time horizons in electronic music are rarely appreciated—and even more rarely rewarded—but Bedouin's unwavering commitment towards realizing their multi-year vision is sure to leave fans with something to remember.
You can stream Temple Of Dreams here.
FOLLOW BEDOUIN:
Facebook: facebook.com/bedouinofficial
Instagram: instagram.com/bedouin_official
Spotify: sptfy.com/NCGw~s