Carl Cox on Debut VR Show: "I Truly Understood What Was Possible When I First Saw My Avatar"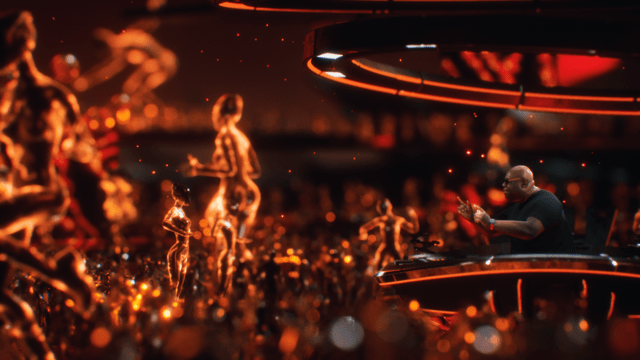 "You know that's not actually me, right?" Carl Cox asked me in a New York City hotel over the weekend, pointing to an image of his face on a nearby screen. "That's my avatar."
The uncanny doppelgänger was developed by Sensorium Galaxy, who will soon publicly launch their long-awaited PRISM metaverse after an extended beta stage. Cox's avatar will DJ for 30 minutes in the virtual concert space as part of a free show called "Intermundium," which is scheduled to premiere on October 27th at 3pm ET.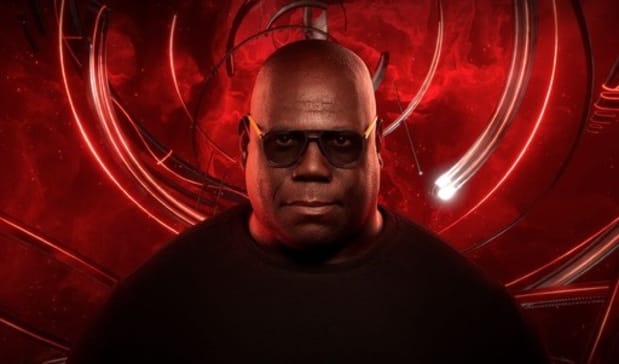 We were on hand for a private showing of "Intermundium," the final product of which Cox hadn't yet seen. Even he was taken aback by the show's fantastical visuals, which palpitated around the techno legend's photorealistic avatar as he delivered an electrifying set.
Sasha Tityanko, Sensorium's Deputy CEO and Art Director, considers Cox's performance a "bold first step" in the company's ambitious roadmap. The groundbreaking technology has come a long way since we last spoke to Tityanko, who in 2021 told us of Sensorium's longterm plan to democratize VR music experiences for everyday consumers.
Cox is part of a dream-team of sorts called "The Chosen Ones," joining a Sensorium lineup that also features Eric Prydz, David Guetta, Black Coffee and Charlotte de Witte, among other electronic music luminaries gearing up to headline immersive raves inside PRISM.
"Most of the artists have customized their shows within PRISM, into which they are adding their own ideas and creative input," Tityanko said at the time. "They see this as a new medium that will help them deliver their art in a new way and with new means of interaction with the audience. They see an opportunity in VR with its ability to erase the borders of our current world. People can't always travel to events or can't be in the place where the artist is performing as much as they'd like."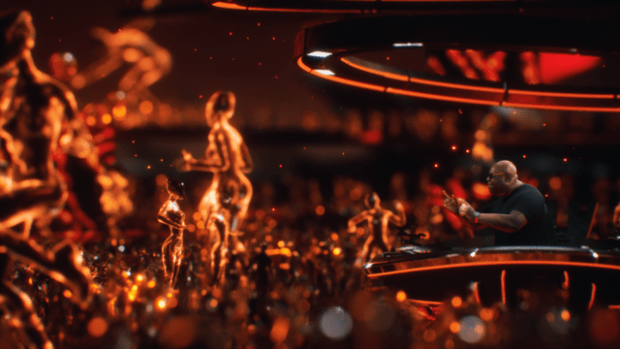 Access to the world premiere of "Intermundium" is free. The show will be available across multiple platforms, including Steam, which enables full-fledged VR. Fans can stream in 2D via Sensorium Galaxy's website and YouTube channel as well as the company's App Store and Google Play apps.
The 360° VR version of "Intermundium" will be available solely on the PICO Store for a month, offering a "unique and unparalleled viewing experience." The show will also be broadcasted on Sensorium Galaxy's TikTok Live as the premiere begins.
"We view both 2D streams and the innovative VR-360 format as gateways into our universe, ensuring everyone has a way in," added Sensorium's CEO, Vladimir Kedrinsky. "By making the show freely accessible, we've also eliminated another boundary, aspiring to bring this collaboration between Sensorium and Carl Cox to anyone and everyone passionate about innovative entertainment, music and the wonders offered by cutting-edge tech."
For more insights on Sensorium Galaxy's metaverse experience, check out our interview with the company's AI-powered avatars, with whom you may find yourself dancing at "Intermundium."
Follow Carl Cox:
Facebook: facebook.com/carlcox247
Twitter: twitter.com/Carl_Cox
Instagram: instagram.com/carlcoxofficial
Spotify: spoti.fi/3oJKvw8