Dirtybird Postpones 2023 Campout Festival, Makes Up for It By Revealing Stacked CampINN Lineup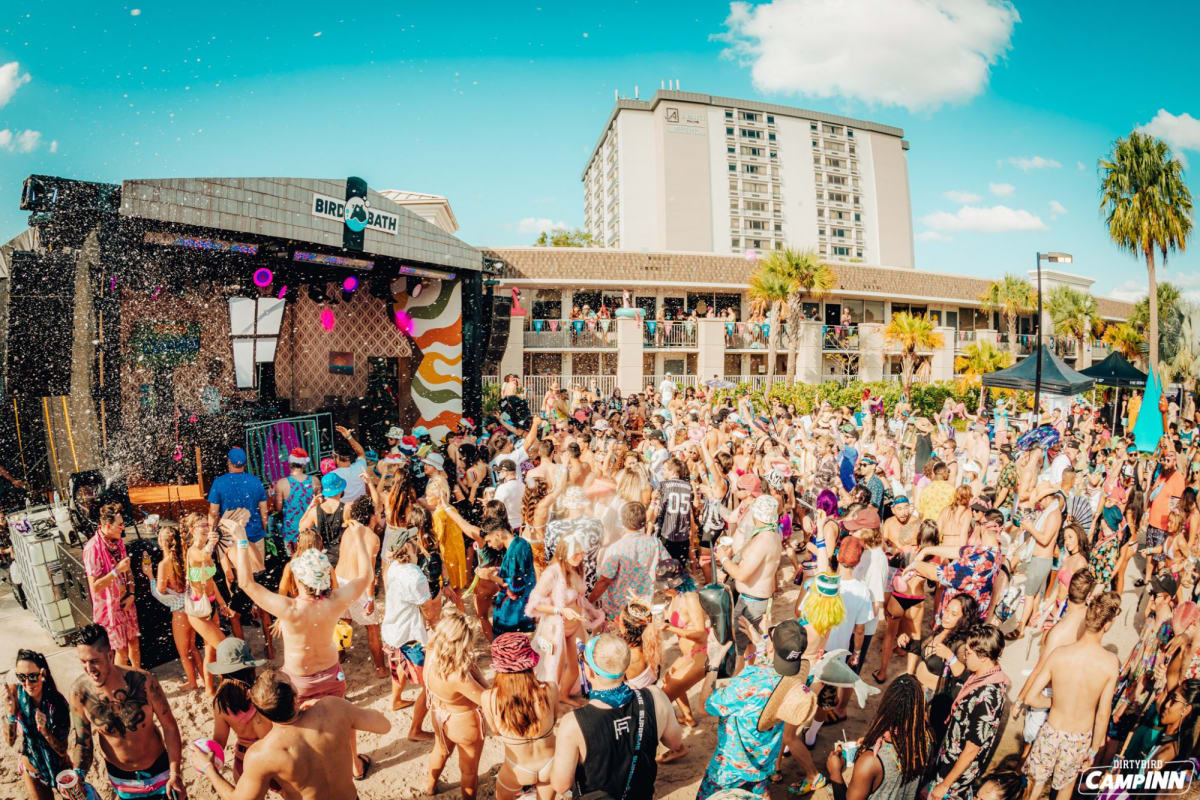 The Orlando takeover will feature GRiZ, Walker & Royce, Green Velvet and more.
In what is sure to be a devastating blow to the diehard followers of the Dirtybird brand, the celebrated record label has announced the postponement of its annual Dirtybird Campout festival.
The team at Dirtybird took to social media to reveal the news, lamenting their inability to secure a new location for their multi-day camping experience. Having been held at multiple locations throughout the years, the fest's most recent home was the Modesto Reservoir in Central California.
"We've been looking for a new location that's closer to Southern California, but we're not finding a solution that works," the announcement reads. "We know how much Campout means to you and us and it makes this decision all the more difficult to make."
For now, the beloved brand is migrating all of its efforts and asking its dedicated fans to partake in their East Coast event, Dirtybird CampInn. The multi-day hotel takeover and festival hybrid will once again take place at the Wyndham Orlando Resort and offer three unique stages, pool parties and its ever-elusive renegades.
The 2023 edition of the Floridian affair will run from June 8-11 and will feature a who's who of Dirtybird's most venerated artists. Standing out most in the lineup, however, is wrestling legend Hulk Hogan, who will appear at the festival's opening ceremony. His son, Nick Hogan, will DJ.
Other notable acts include GRiZ, Walker & Royce, VNSSA, Nala, Mz. Worthy, Black V Neck, Kyle Watson, Green Velvet and Dirtybird label boss Claude VonStroke. Planned takeovers by Desert Hearts and ZHU's shadowy Blacklizt alias are also in the works, alongside experiences hosted by Frick Frack Blackjack and the Great Bingo Revival.
Dirtybird CampInn tickets, room packages, VIP upgrades and other pertinent information can be found here. Check out the full 2023 lineup below.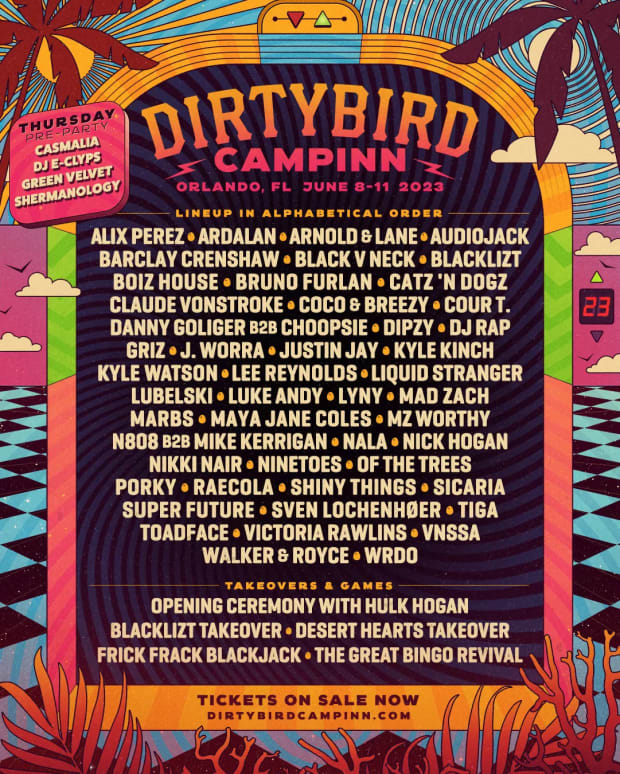 FOLLOW DIRTYBIRD:
Website: dirtybirdrecords.com
Facebook: facebook.com/dirtybirdrecords
Twitter: twitter.com/Dirtybird
Instagram: instagram.com/dirtybirdrecords