Enter Dreamland, Electric Zoo's Inaugural LGBTQ+ Stage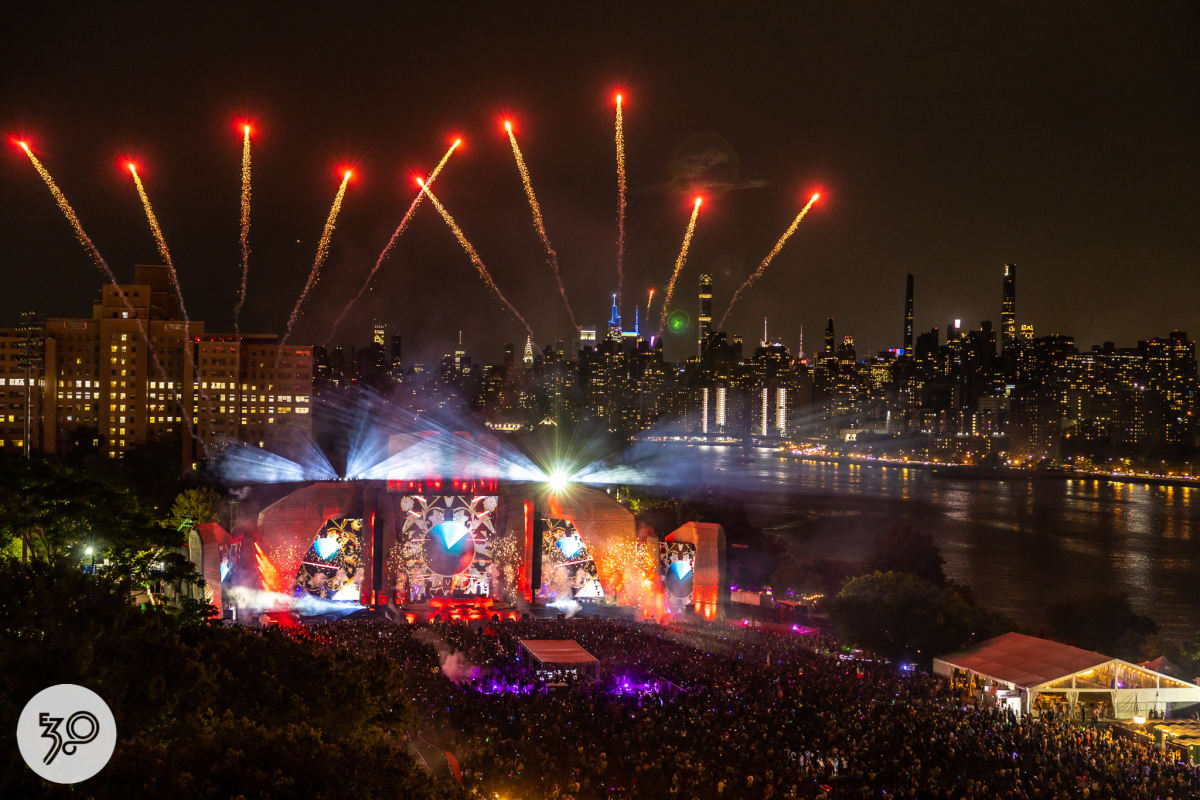 Electric Zoo's latest stage reveal is a historic first in the festival's 14-year run.
Taking over the Morphosis stage on the first day of the festival, Dreamland is the Electric Zoo's inaugural LGBTQ+ stage. One of Out100's "Most Influential LGBTQ+ People," Jake Resnicow will curate and host Dreamland.
A native New Yorker and seasoned event producer, Resnicow is revered for his Dreamland events. Between Pride concerts in Central Park and multi-day festivals in Miami, Resnicow's Dreamland brand is behind some of the most popular LGBTQ+ stateside shows.
"The Dreamland stage serves as a beacon of empowerment and representation," Resnicow said. "By spotlighting LGBTQ+ artists and artists who are considered allies, we not only showcase their incredible talents but also inspire the next generation of diverse artists and fans. It's about creating a space where people can express themselves freely, connect authentically, and celebrate the beautiful spectrum of identities within our community."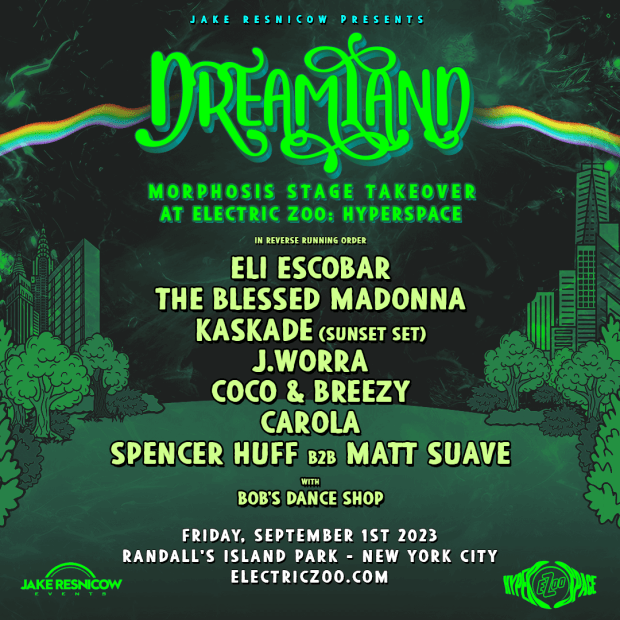 The Dreamland stage at Electric Zoo will feature sets from The Blessed Madonna, Eli Escobar (a surprise, last-minute addition to the festival's lineup), J. Worra, Coco & Breezy, Carola and a back-to-back between Spencer Huff and Matt Suave. Plus, a special sunset performance by electronic music icon and Electric Zoo alumni Kaskade.
"If you've followed my career or have listened to my music you know that everything I do can be traced back to the earliest House Music days in Chicago," Kaskade said. "The clubs were alive and vibrant and heavily influenced by the gay DJs, dancers, producers and music lovers. It's exciting to now be playing on the Dreamland stage as an homage to my LGBTQ+ brothers and sisters that have been with me on this journey and the ones who paved the way."
Dreamland is one of six curated stage takeovers at Electric Zoo this year. Read more about the rest of the curators and the lineup here. 
FOLLOW ELECTRIC ZOO:
Facebook: facebook.com/ElectricZoo
Twitter: twitter.com/ElectricZooNY
Instagram: instagram.com/electriczoony
Website: electriczoo.com