Exploring LA's Warehouse Rave Scene, a Radiant Subculture Uniting Techno and House Music Lovers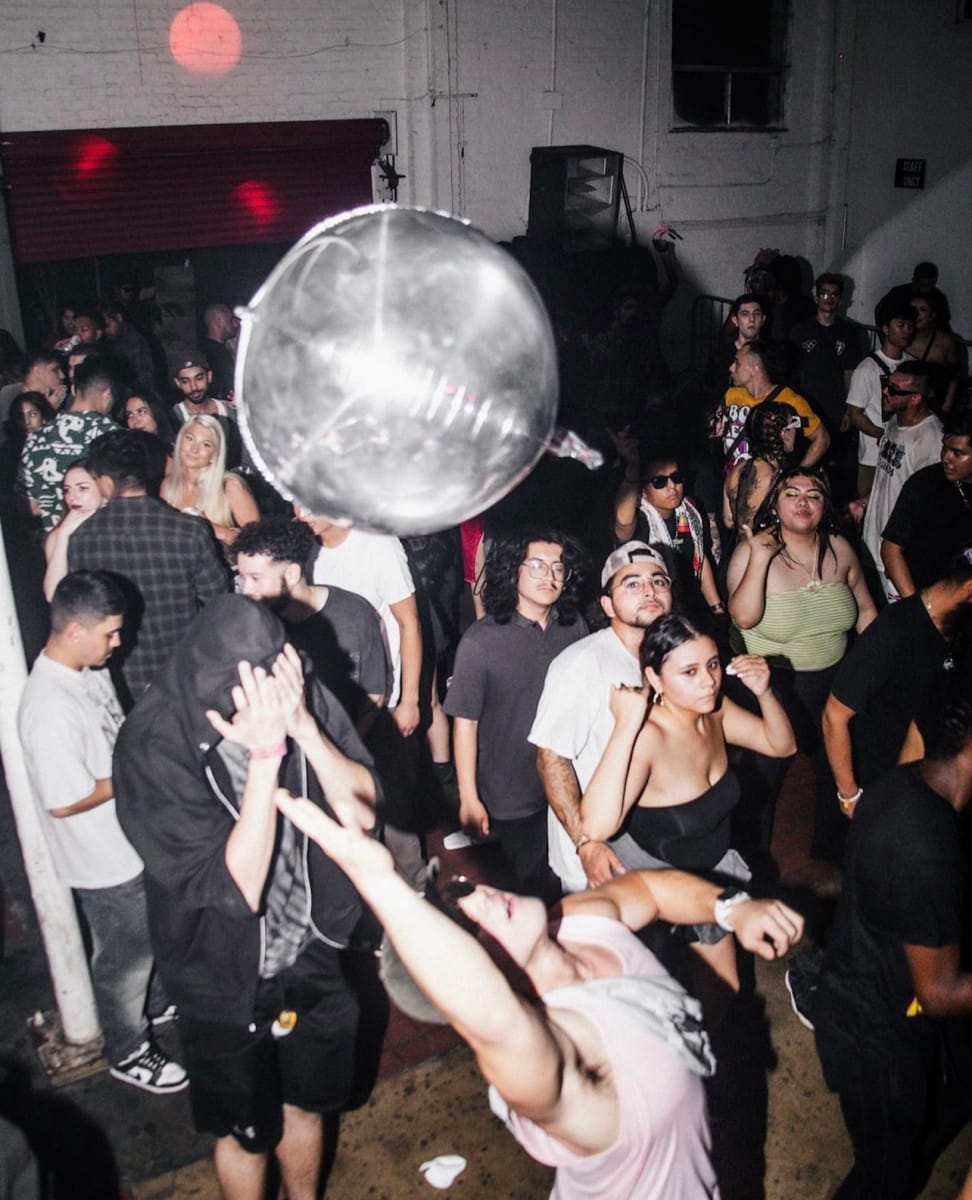 How the city's incandescent underground rave scene navigates challenges to evolve the thriving culture.
Just outside of Downtown Los Angeles, fans of techno and house music gather in the Warehouse District for underground raves. This vibrant coterie comprises a diverse group of individuals who are united by their unbridled love of raving and shared desire to subvert mainstream club culture.
Often free or very affordable, these inclusive and intimate warehouse raves allow more people to enjoy good music without breaking the bank. You'll find people from all different age groups and backgrounds at these clandestine parties, many of whom are deeply involved in the underground electronic music scene. And you'll encounter people dressed in gothic streetwear, glittery rave outfits and everything in between.
Warehouse raves in L.A. have a long and storied history. Although these events have been happening for quite some time—like during the beloved bloghouse era—there was a prolonged lull, which was exacerbated by the pandemic. But they're now making a furious comeback in the City of Angels.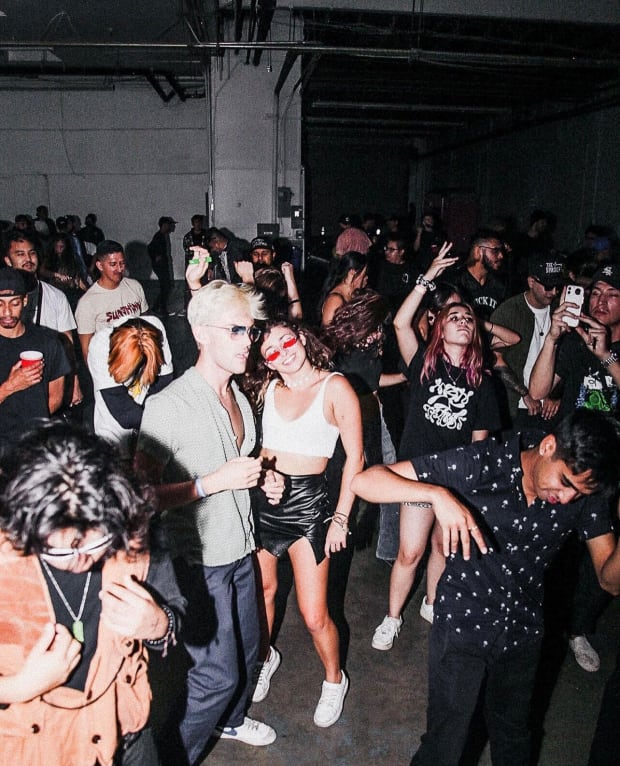 Co-founders of the L.A. collective Control Room, Shelbie DeJesus and Jesse Joshua, who also produce techno music as White Lotus, have been a part of the underground scene since their teenage years.
"I think [the warehouse rave scene] is a lot more professional now in the way things are carried out," they told EDM.com. "We're trying to set a standard of professional grade production."
​​Since their inception, the organizers of warehouse raves have had to navigate a nebulous "gray area" of tortuous legal challenges and obstacles, the duo explain. 
These events technically operate as private parties, taking advantage of the relatively lax noise ordinances in the Warehouse and Arts Districts, which have fewer residential areas. So the parties can continue late into the night without interference from law enforcement.
"They're really looking for weapons and violence, not people just enjoying themselves," Joshua explains. "I feel like they have better things to do."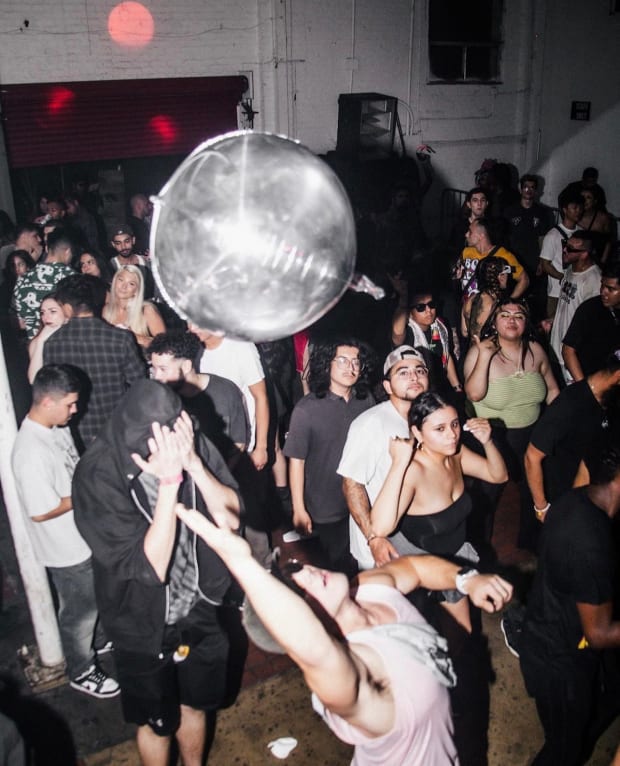 Control Room takes safety seriously and has hired a top-notch security company, which has experience working with high-profile clients like Warner Brothers, to ensure the well-being of its attendees. Although these venues can be located in seedier areas, partygoers can enjoy themselves with peace of mind knowing that security personnel are patrolling both the interior and exterior.
The ravers themselves also play a role in fostering a safe atmosphere since the events are primarily promoted through word-of-mouth and personal networks. You cannot simply find them by conducting a quick Google search, which helps filter out any riffraff. The Control Room team also heavily promotes their events in-person by distributing flyers, Joshua says.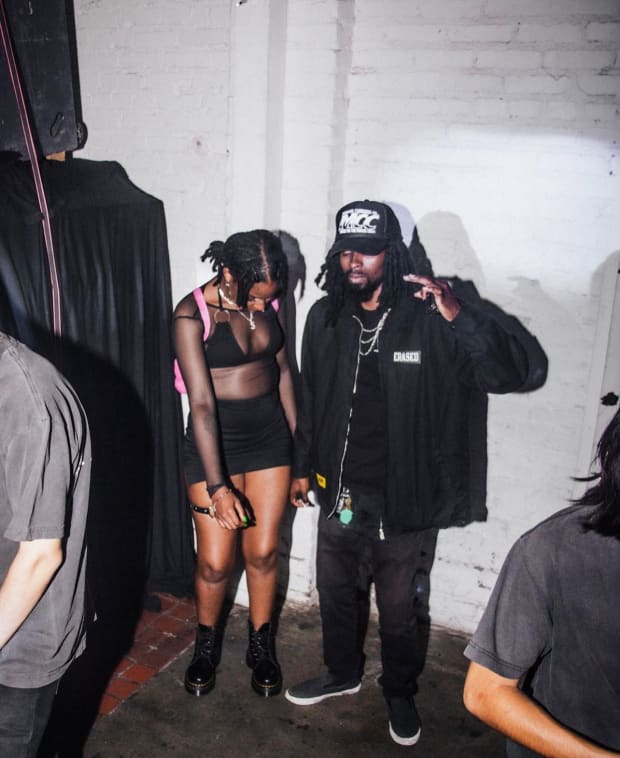 The impact of the warehouse rave community on mainstream music is undeniable. Many popular dance music producers are drawing inspiration from the underground, and with dedicated techno stages now a common feature at major festivals, the genre is having a moment in 2023—and its rise isn't stopping anytime soon.
There even seems to be a subtle shift among large EDM brands, whose marketing and design now regularly features techno's darker aesthetic.
"Before it was a lot more PLUR, like a lot more fairy, colorful stuff," Joshua posits. "Now it's much more dark."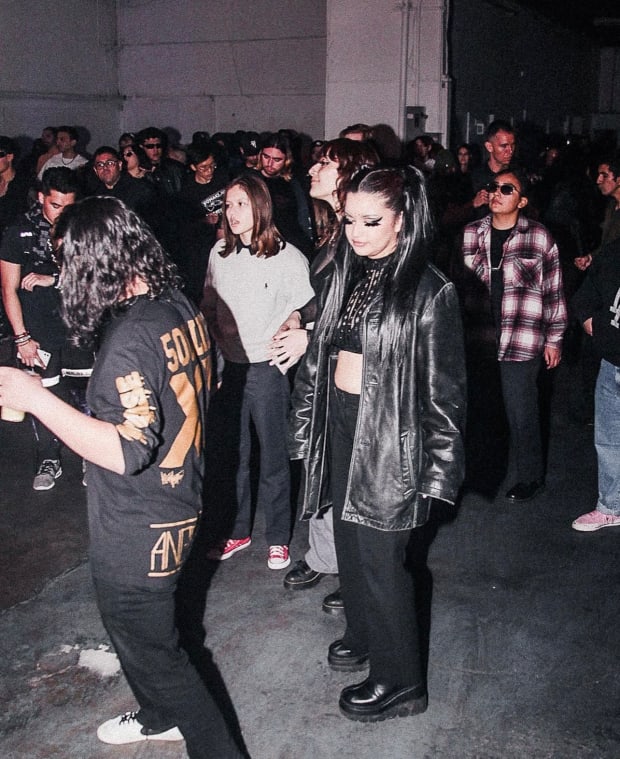 Control Room is just one of many collectives throwing raves in Los Angeles and the underground space continues to flourish because of its proprietors and their contemporaries, who embody the carefree spirit of early ravers. Having met through the scene's grapevine and bonded over their shared love of shuffling, DeJesus and Joshua established a dance crew and built a community based on their shared passion.
Much like many of their fellow warehouse rave organizers, they aren't motivated by monetary gain, but rather a genuine love for the culture and the community.
"It felt like destiny," DeJesus gushes. "Like this was always meant to be our path."