Grimes Invites Collaboration With AI-Generated Music, Offers Equal Royalty Share On Deepfake Songs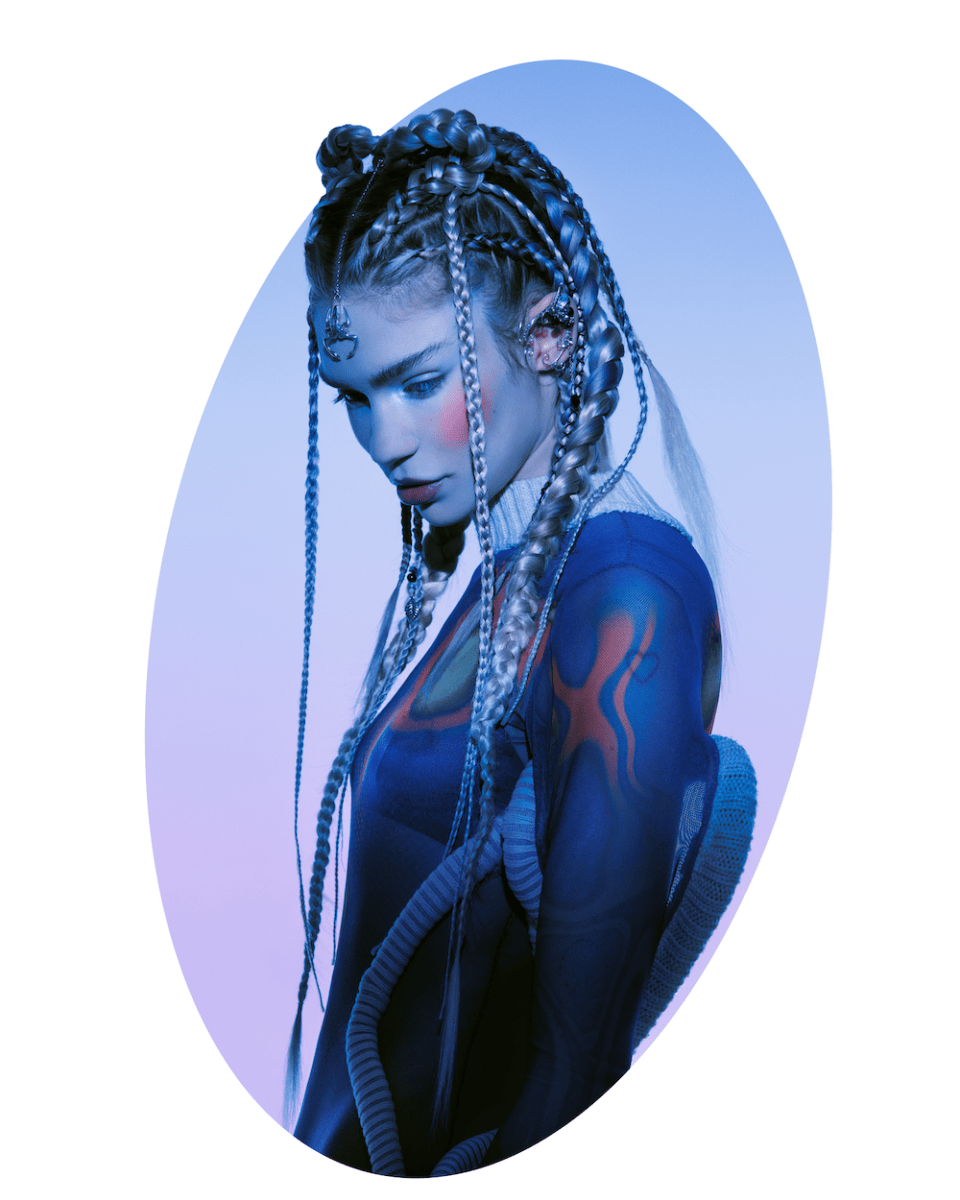 Grimes is leaning into the "open sourcing" of art, encouraging creators to use AI to replicate her voice without repercussions.
As the controversial collision course of high-performing artificial intelligence and established copyright law heats up, Grimes has taken a bold, heterodox stance on the hot-button issue.
Speaking about her own willingness to embrace the "open sourcing" of art, the Miss Anthropocene artist asserted that she's open to the idea of treating AI as a collaborator rather than an infringer of her own creative likeness.
"I'll split 50% royalties on any successful AI generated song that uses my voice," Grimes tweeted. "Same deal as I would with any artist i collab with. Feel free to use my voice without penalty. I have no label and no legal bindings."
Grimes finds herself on the opposing side of the issue from major label Universal Music Group. The company, which controls the rights to roughly one-third of the music industry's intellectual property, recently moved to quash the momentum of a contentious, AI-generated "collaboration" between Drake and The Weeknd. Titled "Heart On My Sleeve, the deepfake track was on a chart-ascending trajectory when streaming services began to remove it at the label's request.
While the label has won the battle thus far to keep "Heart On My Sleeve" off of major streaming platforms, there remains the inevitability that AI mimicry will become more commonplace, especially as the technology advances. To that end, UMG recently took the additional step of urging its streaming partners like Spotify to block AI applications from being able to scrape existing copyrighted material for use in training their software.
As for Grimes, she's encouraging creators who generate AI tracks based on her voice to register with her website in order to streamline monetization. She has never shied away from the adoption of cutting-edge technologies and elaborated that the scenario at hand represents a potential use case for smart contract technology. 
"Talking with my team: if u register music with us we can collect & pay out royalties direct to anyone who uses A.I.," she tweeted. "Grimes vocals using smart contracts!? The future rly is now!"
Follow Grimes:
Facebook: facebook.com/actuallygrimes
Twitter: twitter.com/Grimezsz
Instagram: instagram.com/grimes
Spotify: spoti.fi/3gO9s6D