Grimes Launches Beta of AI Voice Software, GrimesAI-1 Voiceprint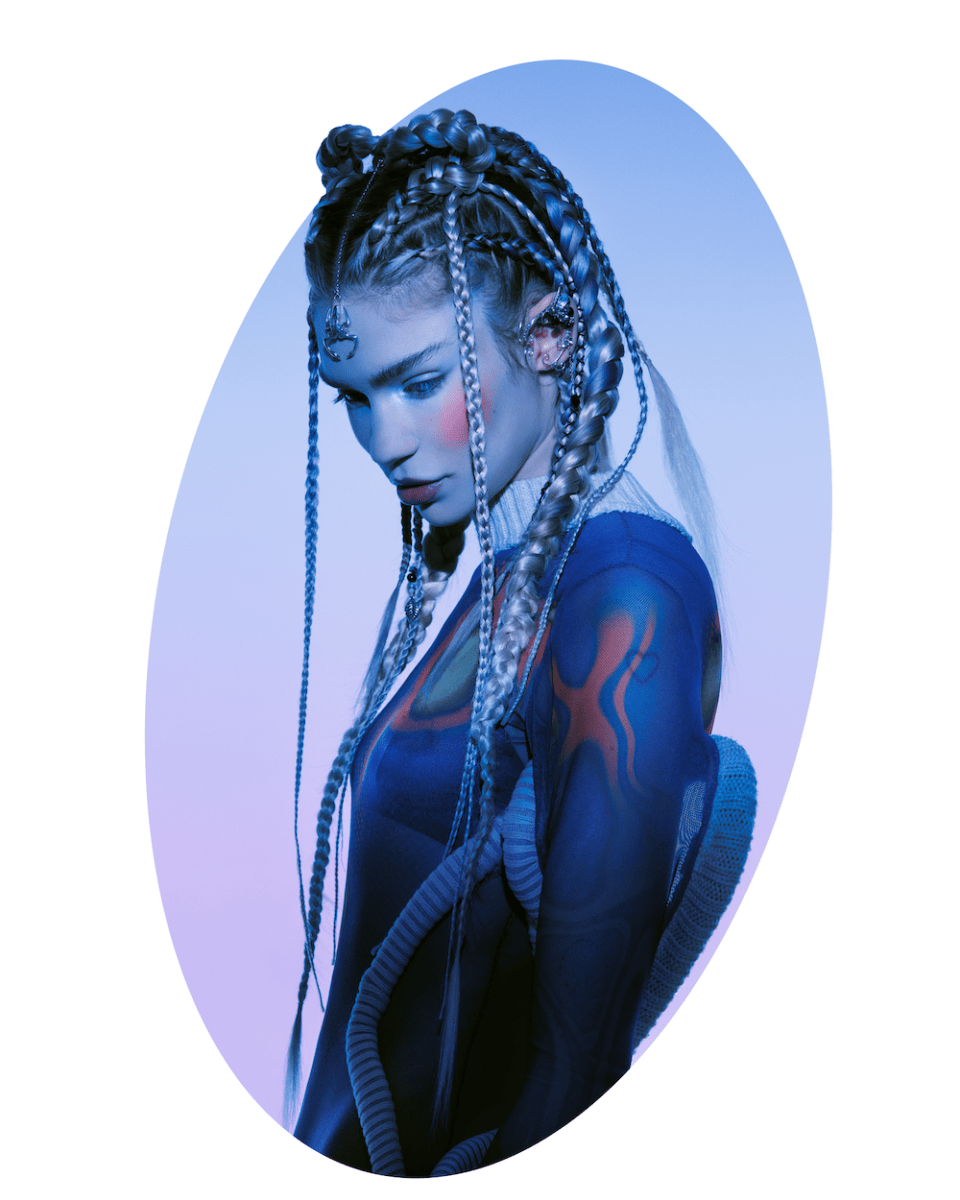 Registered Elf Tech creators are now able to upload or record top lines and have GrimesAI-1 Voiceprint transform them into Grimes' voice.
After her anticipated speech at the International Music Summit in Ibiza, Grimes launched her AI-generated voice program. 
Dubbed GrimesAI-1 Voiceprint, users who are registered at Elf Tech are now able to upload their own acapella or record one on the application and have the program transform it into Grimes' voice.
Furthermore, artists are able to upload their finished products to Elf Tech's platform where the song will be distributed to digital service providers for $9.99 per year. They will then be able to collect the sound recording royalties. Artists that aren't distributing through Elf Tech but are using a voice generation from GrimesAI-1 are asked to request approval prior to release. 
Over the weekend, Grimes tweeted, "You can use Grimes name and likeness (I humbly ask that you please be tasteful tho). Grimes is now open source and self-replicating." 
While this is only in beta, Grimes has delivered on a promise she spoke about previously. With artificial intelligence spawning much discussion in creative markets, Grimes jumped ahead and is proud to be the "guinea pig" for this next generation of creative tools. 
"I feel strongly that there's way too much gatekeeping in music," Grimes said during her IMS keynote as reported by Mixmag. "Copyright sucks. Art is a conversation with everyone that's come before us. Intertwining it with the ego is a modern concept. The music industry has been defined by lawyers, and that strangles creativity."
She continued on to point out how the early days of TikTok brought about a lot of interesting and weird new music and that has been stifled due to the top-down structure of the music industry. 
"I think everything about copyright is problematic," she added. "There's too much top-down control. In the early days of TikTok, there was a lot of weird music going viral, but now the gatekeeping stranglehold means less interesting stuff coming out." 
FOLLOW GRIMES:
Facebook: facebook.com/actuallygrimes
Twitter: twitter.com/Grimezsz
Instagram: instagram.com/grimes
Spotify: spoti.fi/3gO9s6D