deadmau5 and Madeon to Headline the New Bass Camp Festival in Reno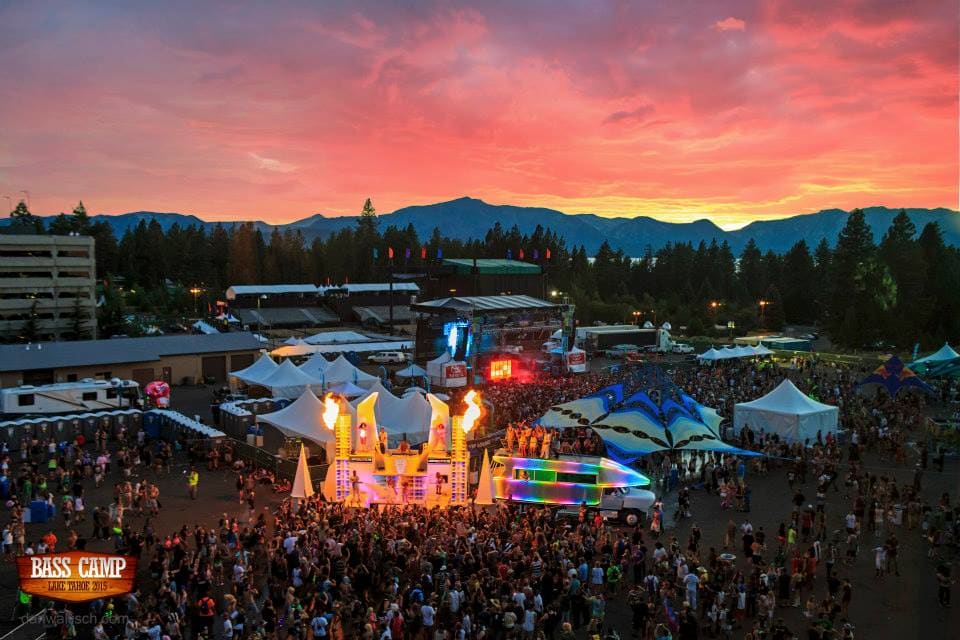 A-Trak, Blanke, Ghastly, Kompany, and more will provide support.
Bass Camp Festival has announced its new stomping grounds at Wingfield Park in the middle of the Truckee River in Reno, Nevada.
The sixth edition of the festival will take place over three days from July 28th-30th, 2023 at the new location and will feature a barrage of festivities including the Dancetronauts and their "Bass Station" Sound Ship. Additionally, the festival will feature a myriad of clubs, venues, lounges, and pool parties with more than 50 artists performing over the weekend. Headliners for this year's Bass Camp include deadmau5 and Madeon, with support from A-Trak, Blanke, Ghastly, Kompany, and more.
"We are beyond excited to host Bass Camp VI in Wingfield Park this summer with the gorgeous Truckee River flowing through the festival grounds," says Paul Reder, founder and CEO of Bass Camp Festival, in a press release shared with EDM.com. "The river and all-grass park will be a brilliant addition to this already amazing annual event as well as a great place to cool down in the water while listening and dancing to our many talented artists this summer." 
A number of pre-parties will be hosted around the city beginning on Friday, July 28th, 2023. They'll be curated by the best concert halls, nightclubs, and lounges around Reno. Talent from all over the world is scheduled to perform at these locations, starting on the first day of the festival and running into the early morning, thanks to there being no curfew in Nevada.
To purchase tickets and learn more, visit Bass Camp's website. 
Follow Bass Camp Festival:
Facebook: facebook.com/BassCampFest/
Twitter: twitter.com/BassCampFest
Instagram: instagram.com/basscampfest/
TikTok: tiktok.com/@basscampfestival