HARD Summer 2023: Stages, Lineup, Festival Playlist and Everything Else You Need to Know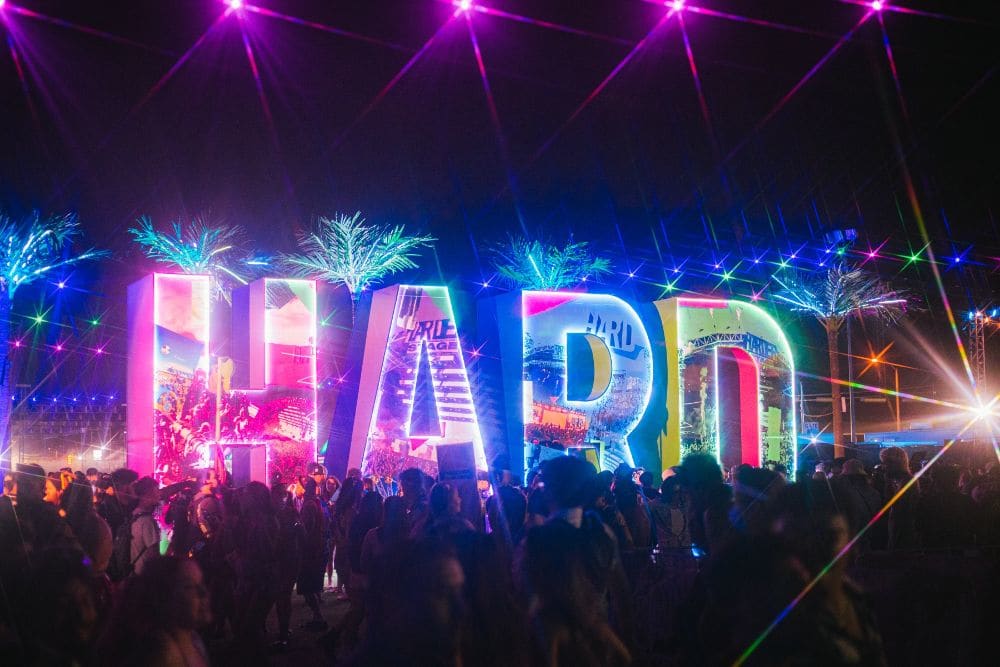 Like a phoenix rising from the ashes of disco balls and broken earplugs, HARD Summer soon makes its triumphant return to Los Angeles after taking place in San Bernardino for the last decade.
HARD returns to action this summer with a monster lineup of DJs, who are poised to throw down at a brand new, never-before-used combination of venues in Downtown L.A.
But before you start planning outfits and crafting totems, read on to find out everything you need to know about this year's festival. From the festival's precise shuttle locations to its wheelchair accessibility, we've got it all covered.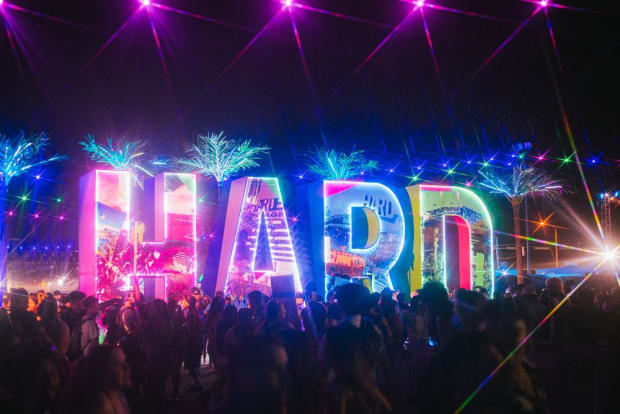 HARD Summer date and time
HARD Summer 2023 returns on Saturday, August 5th and Sunday, August 6th, 2023. Each day will run from 2pm to 11pm.
You must be 18+ to enter and 21+ for alcohol/VIP. A photo ID is required for entry.
HARD Summer venue
HARD Summer 2023 will take place in Downtown Los Angeles. The address to punch into your navigation app is:
3911 S Figueroa St, Los Angeles, CA 90037
The festival's new location and logistics have been a hot topic within the electronic dance music community. HARD Summer 2023 will utilize a combination of venues with various stages spread out across the campuses of the Los Angeles Memorial Coliseum, Exposition Park and BMO Stadium.
All stages are within walking distance of one another, but you'll need to adapt to HARD's expanded footprint and carve out more time to navigate your schedule. The PINK, PURPLE and HARD stages are clustered in close proximity, but if you want to head over to the HARDER stage, plan on walking for five to ten minutes. The GREEN stage is equidistant, serving as a nucleus of sorts.
Check out the HARD Summer 2023 map below.
[embed]https://youtube.com/watch?v=_WZro3PqAOU[/embed]
HARD Summer shuttles
Attendees are able to book spacious coach buses ahead of time to secure round-trip transport from multiple locations in Southern California.
All shuttles depart at 1pm and return at 11:30pm daily. Considering late arrivals cannot be accommodated, HARD's organizers are encouraging riders to arrive early. You can find the full list of stations below and book shuttles here.
San Fernando Valley Shuttle
North Hollywood Station Park & Ride
5350 Lankershim Blvd, North Hollywood, CA 91601
Orange County Shuttle
Fullerton Park & Ride
3000 W Orangethorpe Ave, Fullerton, CA 92833

Inland Empire Shuttle
Fontana Metrolink Station
16777 Orange Way, Fontana, CA 92335
Downtown Long Beach Shuttle
Exact location TBA.
What you can bring to HARD Summer
HARD's website offers a comprehensive list of what attendees can—and in some cases should—bring into the fest. Read the full list below.
Deodorant

E-cigs/vapes
Festival totems or decorated pool noodles (see Totem Guidelines)
Flags/banners or handmade signs (no corporate/company-branded and no hard flagpoles)
Glowsticks and glowing/illuminated costumes or jewelry
Hydration packs with no more than two main compartments and one smaller compartment (must be empty upon entry) – 2.5L Hydration Packs
Non-professional flash/still cameras, handheld video devices under 6" (Sony Action Cam, GoPro, etc.) and GoPro extendable poles
Personal misting fan with a bottle no larger than 1.5L (must be empty upon entry)
Physician-prescribed medication that is not is not expired (must show physician's prescription and consult with a safety officer upon entry. Only bring the amount of medication needed for the duration of the festival. Prescription must match ID)
Reusable water bottles (must be empty upon entry)
Small bags, single-compartment backpacks, plush backpacks, purses (maximum 12" x 12")
What you cannot bring to HARD Summer
There is also an extensive list of prohibited items which attendees must refrain from bringing to HARD Summer. Read the full list below.
Aerosol products/cans
Balls or frisbees
Costumes that resemble public safety uniforms (police, swat, fire, security, or medical) in any way
Drones, remote-controlled aircraft, toys
Drugs or drug paraphernalia
Gas masks
Glass, cans, cups or coolers
Helium balloons
Hula hoops, including LED hoops
Illegal substances
Large purses, bags or backpacks (over 12" x 12")
Laser pointers and air horns
LED poi and orbitals—guidelines vary per venue
Markers, pens or spray paint
Massagers
Outside food or beverages (including alcohol and candy)
Pacifiers
Pets
Professional photo, video, or audio recording equipment (no detachable lenses, tripods, big zooms or commercial-use rigs)
Red-colored light-up wands, batons, or lightsabers
Stickers, flyers
Tents, large umbrellas, chairs or blankets
Toy guns, water guns, slingshots
Weapons of any kind (includes pocket knives, pepper spray, fireworks, etc.)
Wind chairs/sofas
HARD Summer lineup
This year's HARD Summer lineup is massive, featuring Black Coffee, Dillon Francis, Gorgon City, ISOxo, Knock2, Netsky, Boys Noize, Space Laces, Giolì & Assia, Bicep and Kid Cudi, among many others.
The festival also boasts a slew of can't-miss B2B performances. Kaskade and John Summit are poised to headline Saturday before Skrillex and Four Tet bring the festival home on Sunday.
HARD Summer set times
We will update this article with the set times and artist schedule of HARD Summer 2023 as soon as they are released by the festival's organizers.
HARD Summer pre-parties and afterparties
Attendees of this year's HARD Summer can access a robust slate of official pre-parties and afterparties from Friday, August 4th to Sunday, August 6th.
The events will take over a variety of famed L.A. venues, like Exchange, Academy and the 1720 warehouse. Headliners include John Summit, Black Coffee, Loco Dice and Kayzo, among others.
You can purchase tickets here.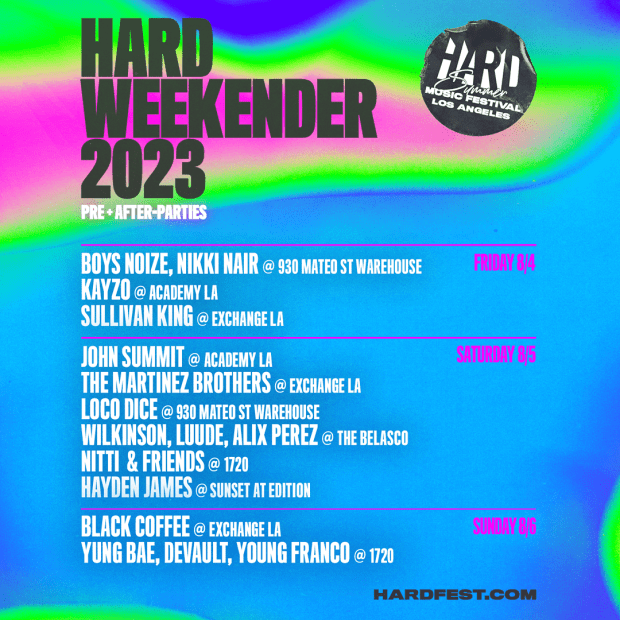 HARD Summer wheelchair access and ADA parking
HARD Summer will have a dedicated ADA entry lane located at its main entrance. The festival is held on cement terrain with areas of grass. There are accessible routes connected throughout the combination of venues, including parking, entrances, stages, ADA viewing areas, vendors and all other activity areas.
The festival will not have designated ADA parking lot. However, each of the nearby USC structures have handicap-accessible parking spaces.
Attendees with mobility disabilities must utilize personal forms of transportation, including wheelchairs and scooters, rentals of which HARD's staff will not be providing. They are also permitted to bring crutches, walkers and canes into the festival.
You can find out more about the event's accessibility here.
HARD Summer hotels
Those traveling to HARD Summer from out of town can book a nearby hotel here.
HARD Summer tickets
You can purchase passes to HARD Summer 2023 here.
HARD Summer Spotify playlist
If for some reason you aren't yet ready to run through a wall with excitement, the team behind HARD Summer assembled an official playlist with music from its many performing DJs, like Skrillex, Knock2, Shaquille O'Neal and EDM.com Class of 2023 star Blossom.
Follow HARD Summer:
Facebook: facebook.com/HARDFest
Twitter: twitter.com/HARDFEST
Instagram: instagram.com/HARDFEST