Jean-Michel Jarre and Armin van Buuren Turn It Up on Stadium-Filling "EPICA MAXIMA"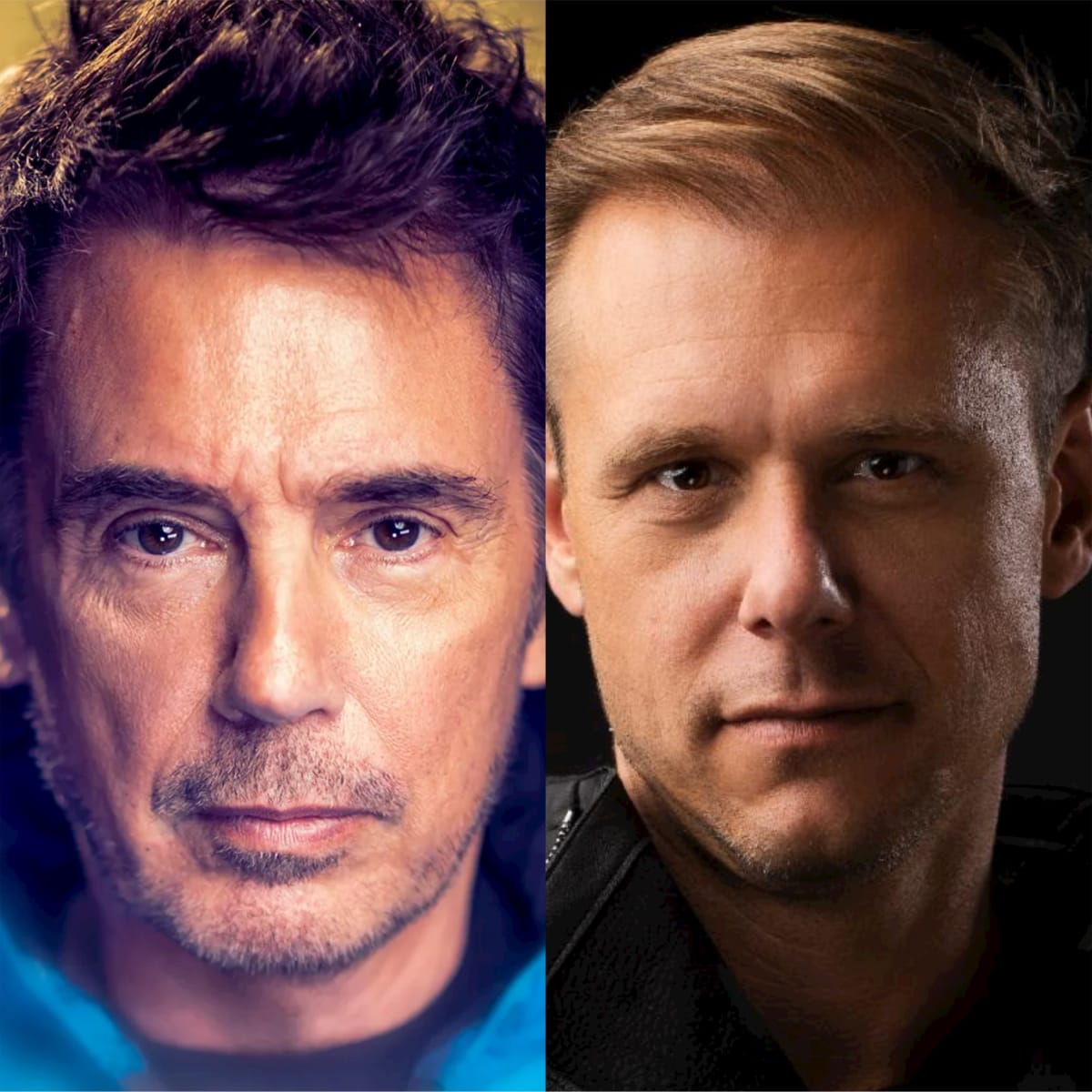 In another momentous meeting of electronic music royalty, Jean-Michel Jarre and Armin van Buuren have come together to reimagine the former's "EPICA" into the stadium-quaking "EPICA MAXIMA."
This isn't the first rodeo for these titans of dance music. Their collaborative saga first began in 2015 with "Stardust," the standout track from Jarre's album Electronica. van Buuren has additionally been very candid throughout his career that Jarre played a pivotal inspirational role in his own journey as an artist.
With "EPICA MAXIMA," the two prolific artists bridge the majestic expanse of Jarre's cinematic electronic landscapes with the soaring energy of van Buuren's brand of euphoric trance. Their synergy of distinctive yet complementary styles results in a masterful offering and a true testament to their collective creative prowess that lives up to fans' expectations.
The full track appears on Jarre's new remix album, OXYMOREWORKS.
"Jean-Michel Jarre is one of the most important people in the history of electronic music," van Buuren gushed. "He was one of the first to get a big audience to love electronic sounds and did some legendary concerts. All of his albums were a big part of my childhood and I remember my father listening to 'Zoolook,' 'Oxygène,' 'The Concerts In China' and many more. I'm honored he invited me to collaborate with him again after our track 'Stardust.' He asked me to join a project he composed around some of the late Pierre Henry's stems, which resulted in a magical track. You can clearly hear both of our sounds in the track and I'm very proud of this piece of art!"
[embed]https://youtube.com/watch?v=pZSAsEEFaKU[/embed]