Liquicity Festival Curated a Drum & Bass Haven in Dreamlike 2023 Edition
Geestmerambacht Park in the Netherlands transformed into a haven for drum & bass fans during the thrilling, three-day experience of Liquicity Festival.
Welcoming attendees from across the globe from July 21-23, the unique festival once again succeeded with flying colors, providing them with a selection of some of drum & bass' very best.
From the outset, a palpable sense of community enveloped the greenery-filled festival grounds. The energy was infectious.
Esteemed names like Andy C, Pendulum and Dimension delivered electrifying performances while trailblazers such as Halogenix, Command Strange and Technimatic introduced more melodious, liquid drum & bass soundscapes. The lineup also included performances from the likes of Koven, Fox Stevenson, Culture Shock, Subsonic and many more.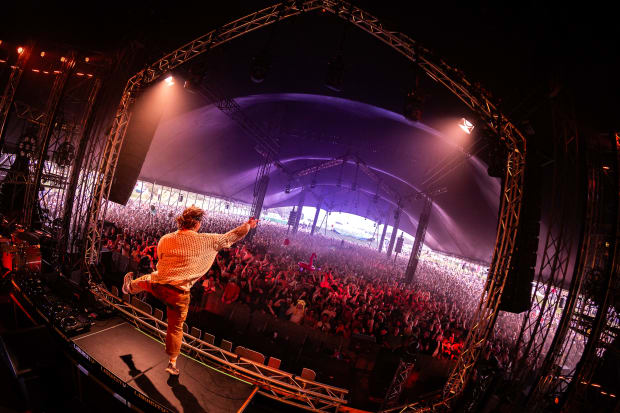 Yet, Liquicity Festival was more than just a musical journey. Beyond the stages, festival-goers engaged in chess battles, indulged in vintage arcade games and tapped into their creativity at the event's arts-and-crafts stations. The festival also hosted a dome adorned with mesmerizing art projections, where fans were able to immerse in a world of psytrance and ambient music.
As the echoes of yet another sensational edition fade away, attendees are already aching to experience the next chapter of Liquicity. The festival returns to Geestmerambacht Park for its 8th edition from July 19-21, 2024.
Fans can register for Liquicity's ticket pre-sale here.
FOLLOW LIQUICITY FESTIVAL:
Facebook: facebook.com/liquicity
Instagram: instagram.com/liquicity
Twitter: twitter.com/Liquicity
Website: festival.liquicity.com