Marshmello and Ray Volpe Team Up for Must-Listen Dubstep Track, "Old School"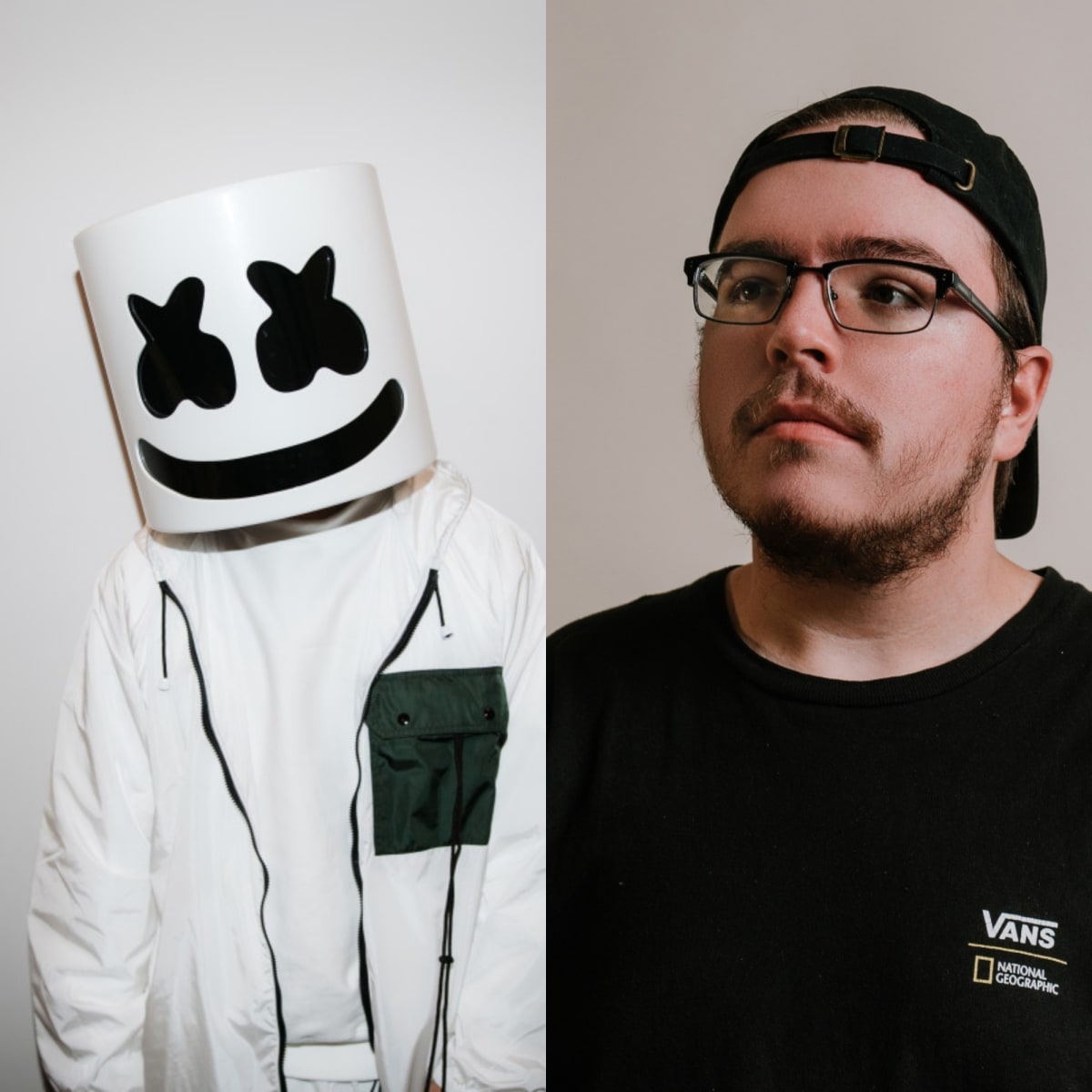 "Old School" could ultimately prove to be the year's biggest dubstep record.
There seems to be no "off" button on the breakneck rise of Ray Volpe—and all we can do at this point is hold on for dear life.
The EDM.com Class of 2022 star has now joined forces with chart-topping producer Marshmello for "Old School," a show-stopping dubstep banger.
You may remember "Old School" from the summer of 2021, when Mello uncorked the track to open his explosive Lollapalooza set in Chicago. Fans have been waiting on bated breath ever since.
It's a big moment for Volpe, who battled mental health issues prior to the release of his breakthrough single, "Laserbeam." That song is still raining hellfire on the world's biggest electronic music festivals, but it may soon be replaced by "Old School," a masterstroke that could ultimately prove to be 2023's biggest dubstep record.
"Admittedly it's been a long road—2019 was a low point for my career and soon after my mental health as well," Volpe told EDM.com in an intimate interview last year. "I felt like everyone was against this project and that I wouldn't ever be successful under 'Ray Volpe.' That hurt a lot. Especially because this isn't just some alias—this is my real name. This is who I am to my core. I couldn't help but feel hopeless at some points."
Meanwhile, Marshmello is busy rolling out Joytime IV, the fourth installment of his long-running album series. He recently dropped its third single, "Unity," alongside a music video. It's unclear at this time whether or not "Old School" will appear on the album.
Take a listen to "Old School" below and stream the track here.
FOLLOW MARSHMELLO:
Facebook: facebook.com/marshmellomusic
Twitter: twitter.com/marshmellomusic
Instagram: instagram.com/marshmellomusic
Spotify: spoti.fi/3eeTJuD
FOLLOW RAY VOLPE:
Facebook: facebook.com/rayvolpemusic
Twitter: twitter.com/rayvolpe
Instagram: instagram.com/rayvolpe
Spotify: spoti.fi/3dqG1WH