Martin Garrix and Afrojack Are Back In the Studio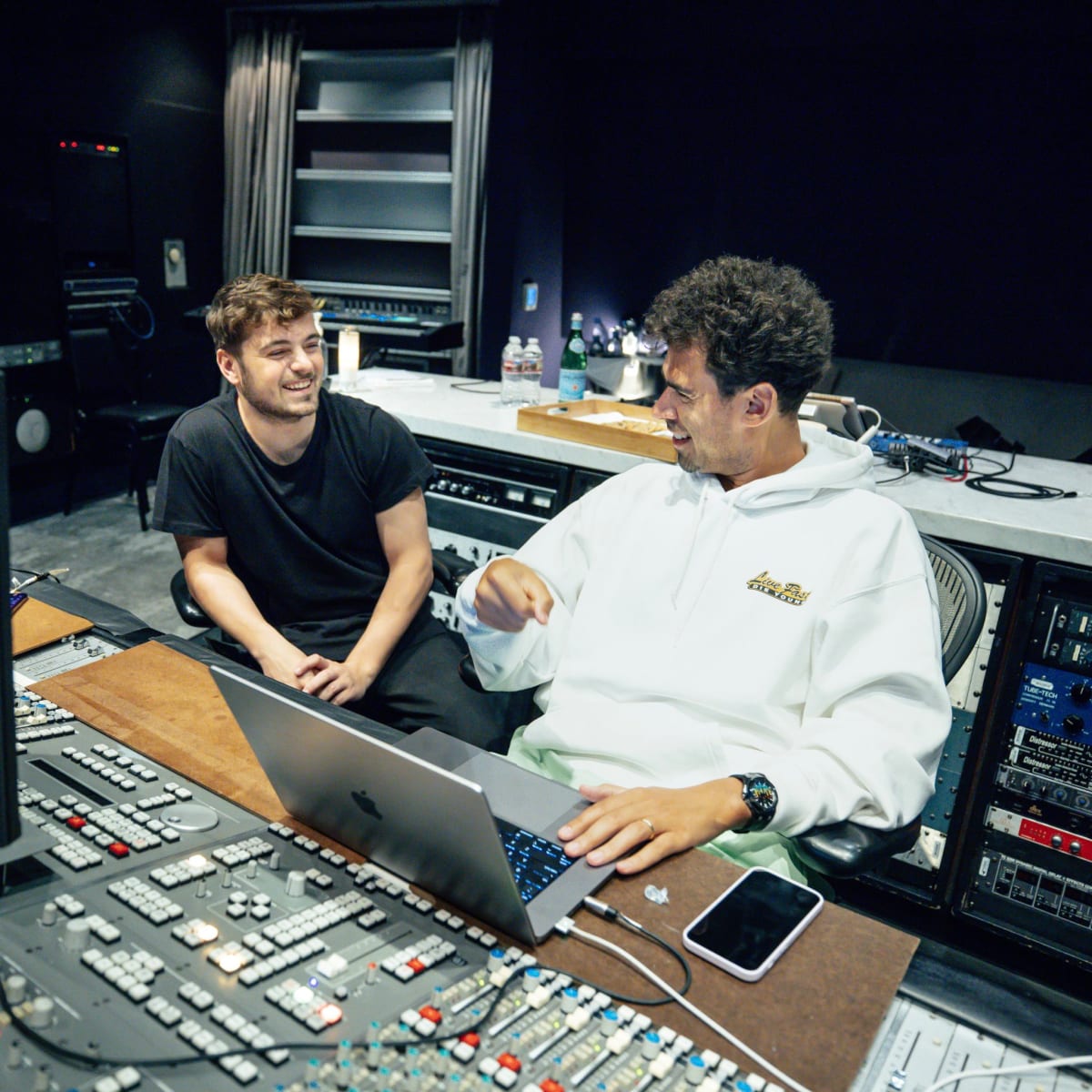 Afrojack and Garrix haven't released a collaboration since 2014's "Turn Up the Speakers."
Turn up your speakers again, because Martin Garrix and Afrojack are back in the studio.
The two EDM titans haven't released a collaboration since 2014's big room anthem "Turn Up the Speakers," which dominated the music festival circuit at the time. Throughout the years, however, Garrix and Afrojack have appeared in each other's music in ancillary roles, like when the former was credited as a writer of the latter's 2018 single, "Another Level."
[embed]https://youtube.com/watch?v=dzHdo4yxidc[/embed]
But they're now back in the studio, according to Afrojack, who took to Twitter to share an image from a recent session.
In a separate tweet, the famed DJ and producer also noted he "was in [the] studio with some great people today" and that new music is "coming soon," but it's unclear whether or not he was referring to his work with Garrix.
At the moment, mum's the word on when fans of Garrix and Afrojack will be able to hear the fruits of their labor. Despite the dearth of official collabs dating back to 2014, the Dutch compatriots have remained close and inspired each other in the years since.
"I went to tell him himself and now I'm telling you too, @MartinGarrix always inspires me to work harder and give more love," Afrojack tweeted back in October.
Follow Martin Garrix:
Facebook: facebook.com/martin.garrix
Twitter: twitter.com/martingarrix
Instagram: instagram.com/martingarrix
Spotify: spoti.fi/2YszVxQ
Follow Afrojack:
Facebook: facebook.com/djafrojack
Twitter: twitter.com/afrojack
Instagram: instagram.com/afrojack
Spotify: spoti.fi/2B06Di0