Melt Into the Soothing Indietronica of MÒZÂMBÎQÚE and Soft Palace's "Peril 1998" EP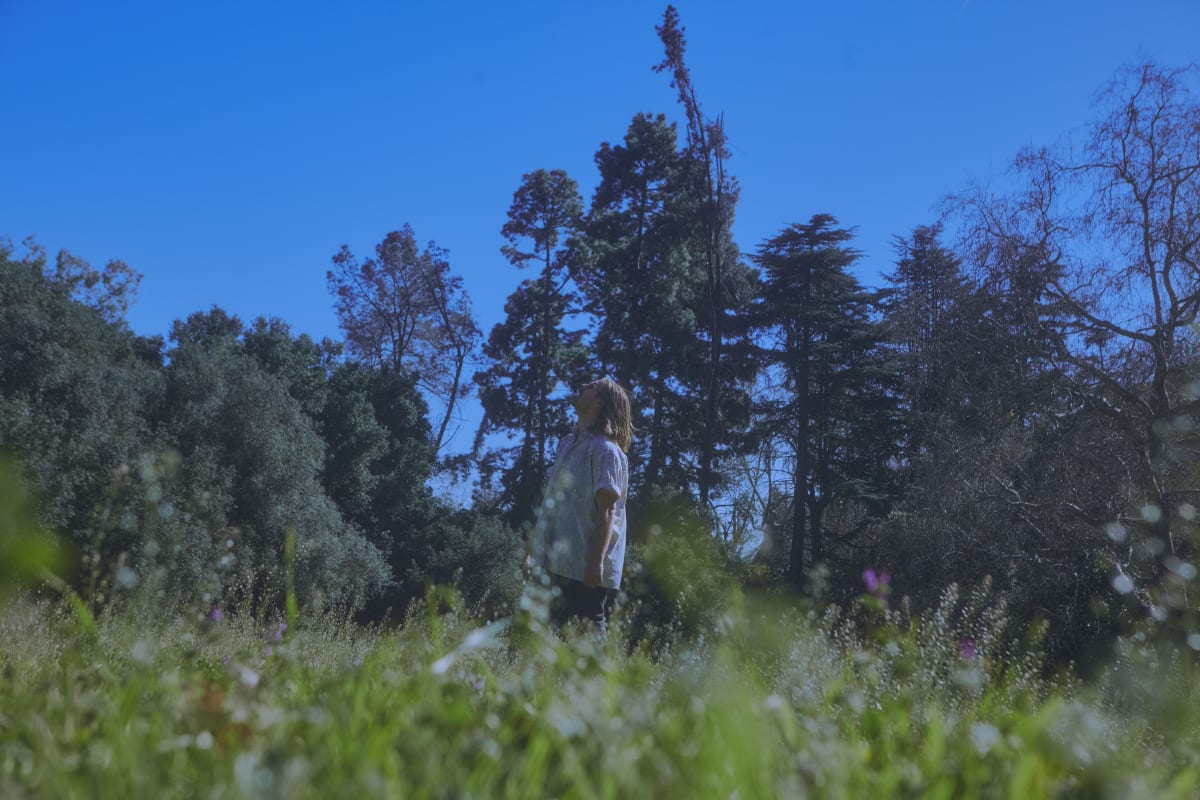 Contrasting laid-back rhythms with euphoric synths, MÒZÂMBÎQÚE and Soft Palace's collaborative EP, Peril 1998, is an undisputed stunner.
Since 2018's debut album, For Never & Ever, MÒZÂMBÎQÚE has been carefully unfurling bits and pieces of his creativity. His music ranges from organic chill-hop to funky, indie dance music and everything in between.
On Peril 1998, which has been meticulously rolled out via Nettwerk Music Group single by single throughout this year, MÒZÂMBÎQÚE and Soft Palace channel their diverse influences into a series of gems that—despite their unique grooves and tempos—all live in their own alluring universe.
Previously released single "Borderlines" introduces us to MÒZÂMBÎQÚE and Soft Palace's unique palette of sounds, driven by ethereal vocals and soft synth work, before "Resolve" (with Pattie Lin) continues the journey with its soothing vocals and warm keys. Tracks such as "NaturHaus" and "Amanda" put their dance sensibilities on display while "Embrace," which features The Philharmonik and Destiny Molina, traditions from funky rhythmic sections into a larger-than-life, bass-driven climax.
Take a listen to Peril 1998 below.
"The approach was, 'Let's do whatever feels good,'" said MÒZÂMBÎQÚE about the new release and his collaborative process with Soft Palace. "The EP is very eclectic. It's all electronic music, but there are slower songs and more upbeat house songs as well. That's why our collaborative relationship works well. We're never worried about what genre it is as long as we enjoy it."
MÒZÂMBÎQÚE has built an extensive catalog since his debut, having released four albums since 2018 while amassing millions of streams along the way. His name was inspired by a life-changing journey through Africa after college.
Traveling through Zimbabwe, South Sudan, Kenya and Mozambique, he eventually found himself in the Comoro Islands, where an unfortunate misunderstanding landed him in jail. After he resolved the issue, he experienced the warmth and hospitality of the locals, an experience that left a lasting impression on his musical path.
You can learn more about both MÒZÂMBÎQÚE and Soft Palace via the links below.
FOLLOW MÒZÂMBÎQÚE:
Facebook: facebook.com/mzmbqe
Instagram: instagram.com/mozam.bique
Twitter: twitter.com/MOZAMBIQUEMUSIC
Spotify: spoti.fi/3OqM3KP
FOLLOW SOFT PALACE:
Instagram: instagram.com/roblikesflowers
Spotify: spoti.fi/3O8pYiQ