Mysterious Electronic-Alt Pop Group Purple Tears Open Up About Debut EP, "Tarzana"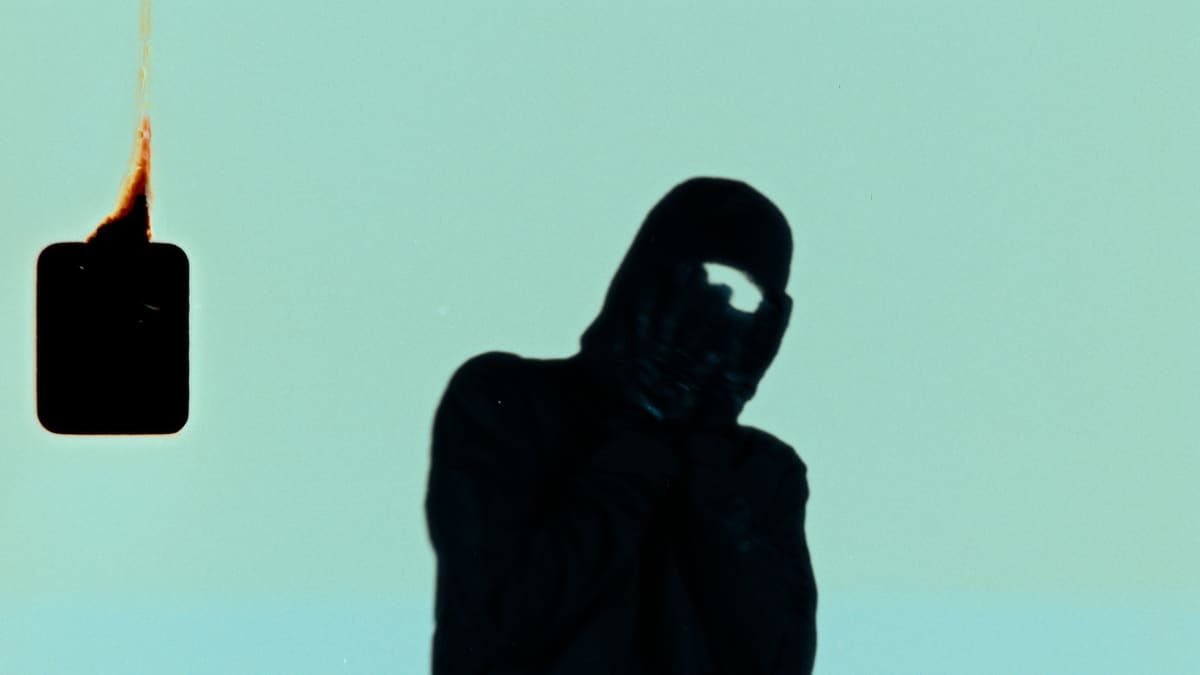 Following acclaimed singles such as "Work It Out" and "Hole in My Pocket," the enigmatic Purple Tears band have finally unveiled their debut EP, Tarzana.
Out now via Day One/Warner Records, the seven-track project not only makes for a perfect introduction to Purple Tears' genre-bending sound, but also serves as a strong testament to their unyielding commitment to experimentation and originality. And with an anonymous "Grammy-winning" act allegedly behind the scenes, they're making serious noise at the moment.
Tarzana is an explosive fusion of genres from front to back, intricately blending elements of pop, electronic, indie and hip-hop. It begins with the compelling "Work It Out," which features the distinct voice of Swae Lee and sets the stage with mesmerizing production. Meanwhile, "I'm Listening" functions as an intimate confession set against a backdrop of warm vocoders while "I Need You Right Now" captivates with its larger-than-life vocal harmonies and arena-sized drums.
One of the EP's standout tracks, the pensive "Tough Love," is elevated by the talents of Murda Beatz and Kaycyy while "Hole in My Pocket" completes the sonic journey with its distorted guitar chords and intimate vocals. Each track from Tarzana is accompanied by a trippy visualizer, adding an extra layer to the distinctive Purple Tears experience.
EDM.com caught up with Purple Tears to discuss their decision to remain anonymous, their relationship with social media the rumors about Adam Levine being the voice behind the group.
EDM.com: Why did you choose to be anonymous, and what message are you trying to send with Purple Tears' faceless nature?
Purple Tears: Our message is our music, not our faces. If we showed our faces, the world wouldn't understand. We'd prefer our music remain at the forefront of conversation.
EDM.com: You said your music is catering to people in a world "suffering from online overshare." What role did social media play in that approach? And do you think it's detrimental or beneficial?
Purple Tears: Social media is detrimental. When we were kids, there wasn't social media. It is a very archaic way of communicating. Low frequency, low vibration way of expression. Similar to how you look at fax machines or the pony express.
EDM.com: What do you have to say to people who think Adam Levine is behind Purple Tears?
Purple Tears: You know Adam couldn't make songs like this :)
EDM.com: Let's chat Tarzana. Can you discuss the most salient themes at the EP's bedrock?
Purple Tears: There are a lot of topics we've never had the chance to sing about in our individual careers. We've been too scared to lose the ones we love by being too honest in our music. Now that they are long gone and just memories at this point, we can write freely from an open heart.
EDM.com: The project has some high-profile collaborators. Can you walk us through the creative process with Swae Lee?
Purple Tears: Swae Lee and one of the members in Purple Tears have worked together in the past. When we were in the studio recording "Work It Out" we knew immediately Swae would sound great on it. Using that relationship, we got in contact with Swae. He loved the track and "Work it Out (feat. Swae Lee)" came together.
[embed]https://youtube.com/watch?v=qB7MljypWWk[/embed]
EDM.com: There's a lot of genre disparity here, but electronic seems to be its touchstone. Who or what has influenced you from around the world of electronic music?
Purple Tears: Some of our favorite electronic artists from the past, present and future would be The Zodiac, RÜFÜS DU SOL and XA=XI.
EDM.com: What's next for Purple Tears?
Purple Tears: Some of us are going to a party tonight at Drake's house. He asked us to bring a guitar and sing a few songs. So, we'll see how that goes.
FOLLOW PURPLE TEARS:
Instagram: instagram.com/purpletears
Twitter: twitter.com/werpurpletears
Spotify: spoti.fi/3Mo3lHp