Not Your Average Lineup: Porter Robinson, Madeon, TNGHT, More Feature In New Daft Punk Book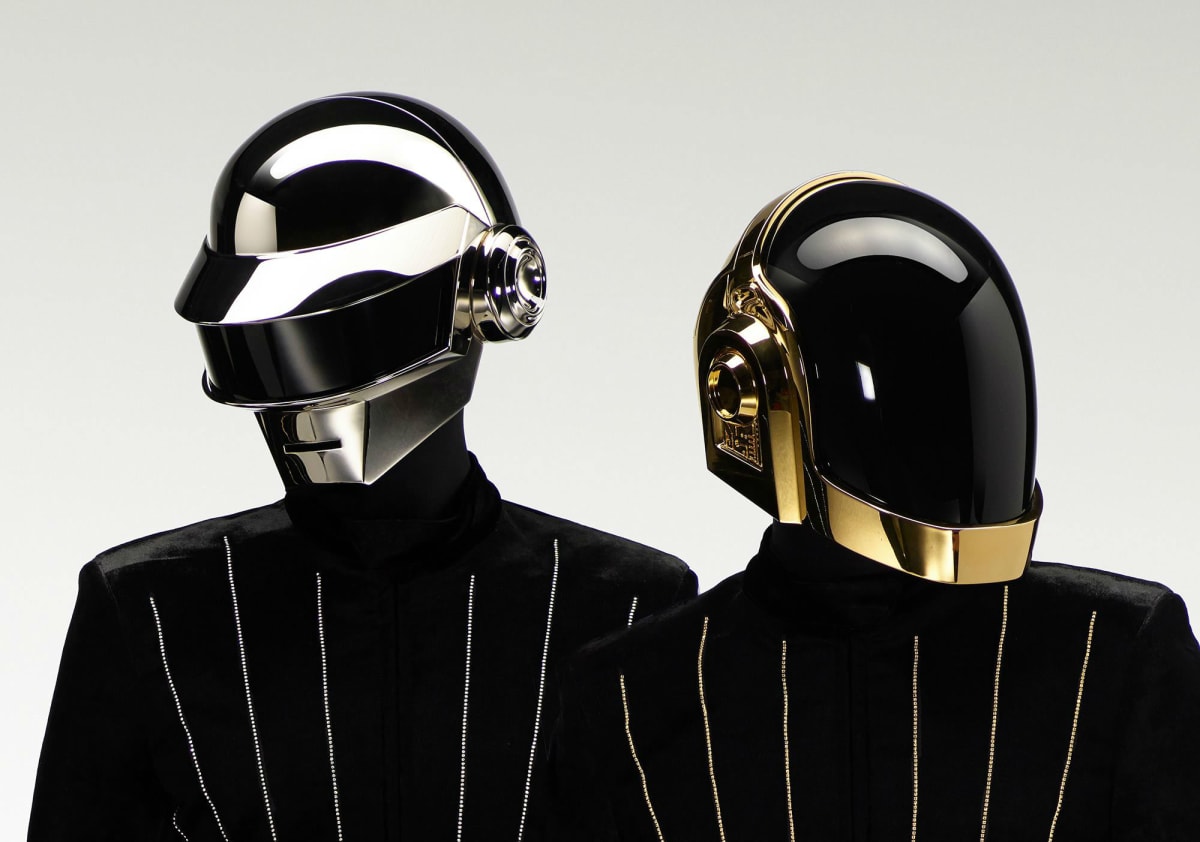 Lauded as an unparalleled resource for longtime fans of the robots, Gabriel Szatan's hotly anticipated book also quotes members of Daft Punk's "inner circle."
The "lineup" of contributors to a new book about Daft Punk's legacy puts any music festival bill to shame.
Authored by esteemed music journalist Gabriel Szatan, After Daft: The Rewiring of 21st Century Culture features over 100 contributors, according to a press release shared with EDM.com.
The sheer scope of Szatan's subjects paints a picture of an encyclopedic, no-stone-unturned belly flopper into the deepest depths of the Daft Punk mythos. The book quotes members of the legendary robots' "inner circle," including the executive team at Virgin France who developed them in their formative years and the creative unit behind Daft Trax, their record company formed in 1997. Contributors from that era include Pedro Winter, Daft Punk's ex-manager and head of Ed Banger Records; Kitsuné's Gildas Loaëc, former label manager of Crydamoure and Roulé; and Daniel Vangarde, Thomas Bangalter's father.
Lauded as an unparalleled resource for longtime fans of Daft Punk, After Daft contains excerpts of more than 250 hours of conversations. It also includes insights from a number of Daft Punk's storied collaborators, like DJ Falcon, Todd Edwards, Panda Bear and Stardust's Alan Braxe as well as members of the studio teams behind 2010's timeless TRON: Legacy soundtrack.
Additional contributors include Porter Robinson, Madeon, Kavinsky, TNGHT, Disclosure, Carl Craig, Boys Noize, Annie Mac, Kevin Saunderson and Vampire Weekend's Rostam Batmanglij.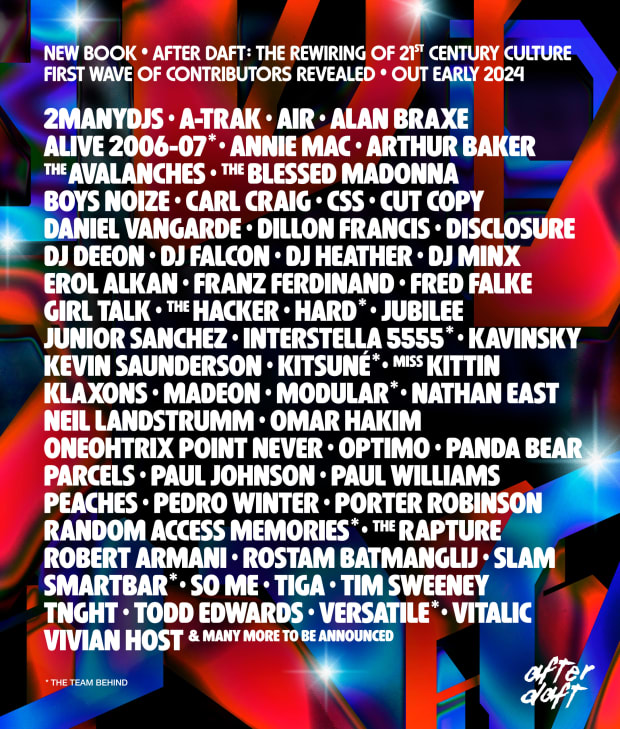 "To tally the full scope of the A.D. era, you need to place as much emphasis on the After as the Daft," Szatan said. "We went into the project wondering: what if there was a fresher and more compelling way to frame this transformative age in culture?"
"That's why After Daft is artist-led, to tell an authentic story through the eyes of those who shaped it: musicians from different backgrounds and disciplines whose lives interacted in fascinating ways, unsung creatives who oil the industry machine, as well as countless artists that thrived as the ceiling was raised on dance and electronic music's creative possibilities and immense global popularity," he added.
The hardback edition of After Daft: The Rewiring of 21st Century Culture will release in the spring of 2024 and is now available for pre-order.