One Time at Desert Hearts Festival…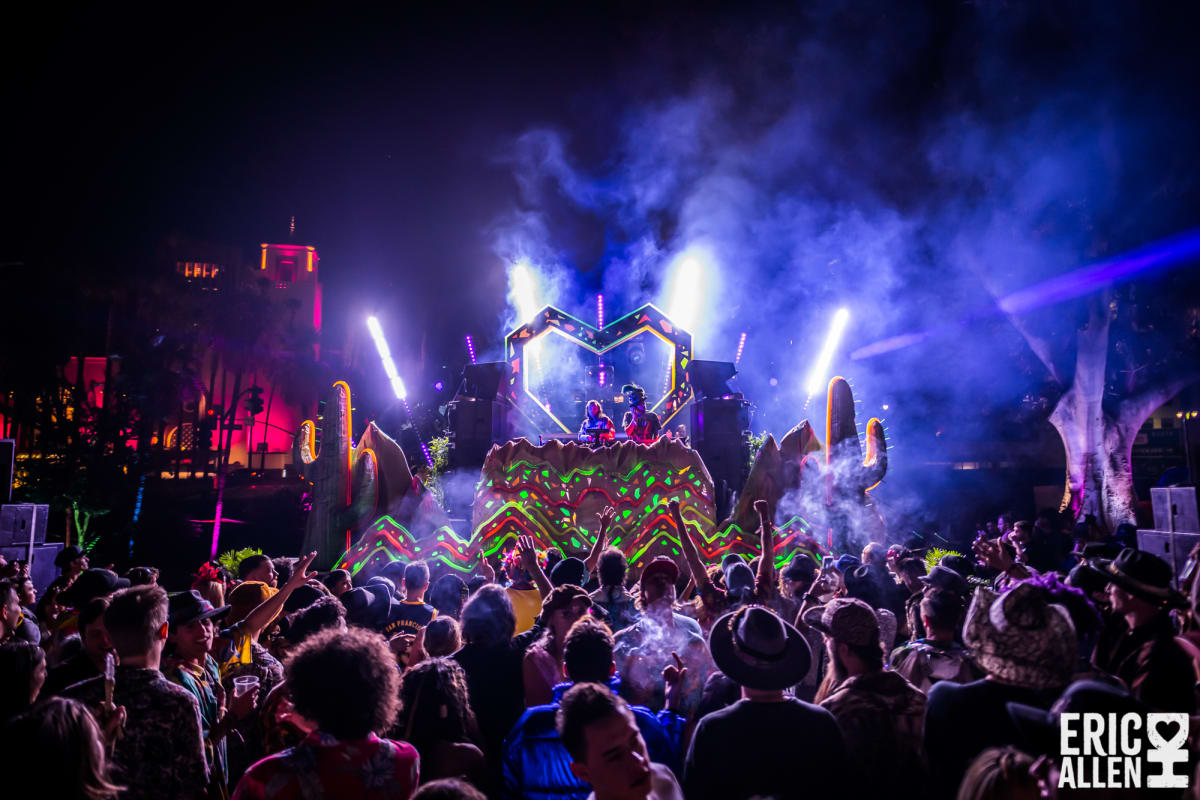 If we ask nearly any of the DJs, music producers, and performers who played at Desert Hearts Festival this weekend what makes the event so special, most will probably take us on a long walk down memory lane. And, why not? 
For a festival in its 11th year, known for its tight-knit crew, and potent love-centric philosophy few deliver magic quite like the twin labels: Desert Hearts Records and Desert Hearts Black. After more than a decade of throwing this music festival, these young titans know how to get weird in the most irresistible fashion. They can get bouncy and fun in the trippiest ways during the day, but then go storied and cinematic with tunes so dark they make the night come alive.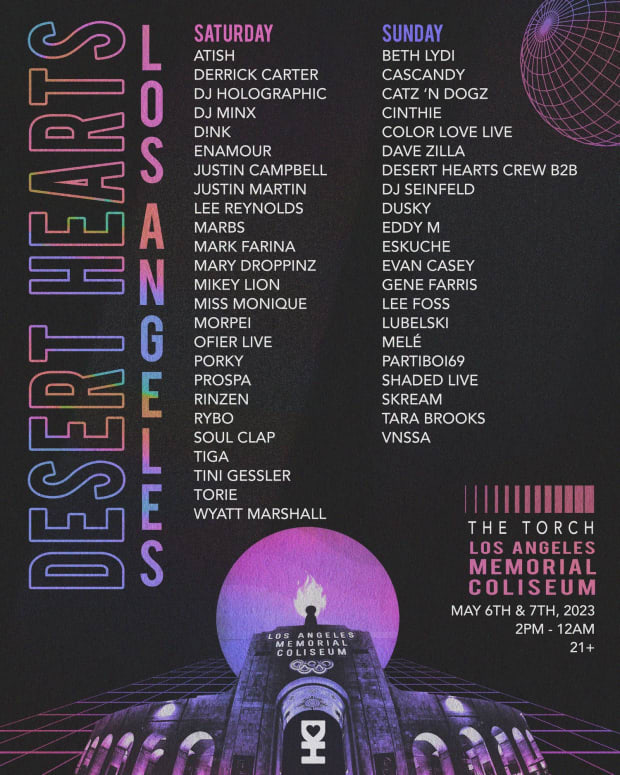 Between a last-minute venue change to the Los Angeles Memorial Coliseum and a challenging economic time that makes everything from throwing a party to buying a ticket a little harder, Desert Hearts Festival is certainly going to be a special one this year. Beyond juggernauts of the dance scene like Skream, Dusky, Mark Farina, Lee Foss, Melé, and Catz 'N Dogz–just to name a few, this particular edition of the festival is serendipitously more intimate than the bigger, more recent iterations of the fest–a quality music fans always long for as the secret gets out about our most loved parties and inevitably they become increasingly popular. 
Like finding a festival in a time capsule, for many, Desert Hearts Festival 2023 might actually have been more "like it used to be" than it has been or will be again for a while. It's an important step on a long journey for the crew and their fans as well. It was experientially more akin to the City Hearts events of past years. A far cry from the earthy, pashmina-rocking, camping music festival that Desert Hearts is so well known (and loved) for being, but in the context of the current economic state of the industry, that was easily outweighed by the fact that many of our favorite boutique house and techno events have already cancelled on 2023. It's actually admirable that even with the challenges of changing a venue last minute Desert Hearts didn't take a pass on the year as well. It took guts to take that chance amid shifting plans, and it'll probably pay off big in the hearts and minds of house and techno lovers. One thing we can say for sure, this year there will be a lot more cherished stories that start out with those five little words: "one time at Desert Hearts Festival..."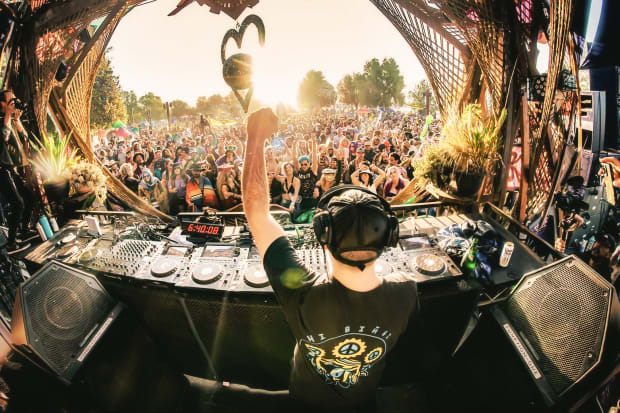 To learn more about the golden vibes that house and techno fans and performers have experienced over the years at the festival, we asked some of the most devastatingly badass OG's on the lineup to share their favorite Desert Hearts Festival memory.
Read on to hear both what they sound like and what they had to say.
Justin Martin
"I have had the honor of playing quite a few Desert Hearts parties… but, by far my favorite memory was being granted the sunrise time slot in 2022. I still get goosebumps thinking about that morning, the amount of love that I was surrounded by on stage, and magical energy radiating from the crowd. The community that this crew has cultivated over the years is truly outstanding! Second to none! I am so excited to be back with everyone this weekend."
Mary Droppinz
"My fav memory was when I was on stage at city hearts (DHLA) in 2019 and watched Patrick Topping take the tempo up to 150 bpm. That's the first time I had gotten to experience that with my own eyes and I've been loving the fast lane ever since! DH has always been super influential and inspiring for me as a DJ since I first started attending the festivals in 2015."
Rinzen
"My favorite DH memory was getting to play the festival for the first time in 2019! After attending the festival as a fan for many years, it was so surreal to be on the decks myself, at the helm of the music for 2 hours during sunrise. I distinctly remember the moment of the sun peaking out over the trees, and how alive and present I felt in that moment."
Cascandy (aka Andreas Henneberg)
"The first ever Cascandy show with the Desert Hearts family was at the autumn edition of the festival back in 2015 at Los Coyotes. This was everything! The people, the music, the crew and the vibe was something very special. We don't have anything similar to this in Europe.
I'm more than proud to be a part of this special event at the LA Coliseum. Let's rock that sh*t!"
FOLLOW DESERT HEARTS:
Website: deserthearts.us
Facebook: facebook.com/WeAreDesertHearts
Twitter: twitter.com/deserthearts
Instagram: instagram.com/deserthearts