Richie Hawtin's 2023 Tour Will Use Aslice to Pay Producers for Music Played In His DJ Sets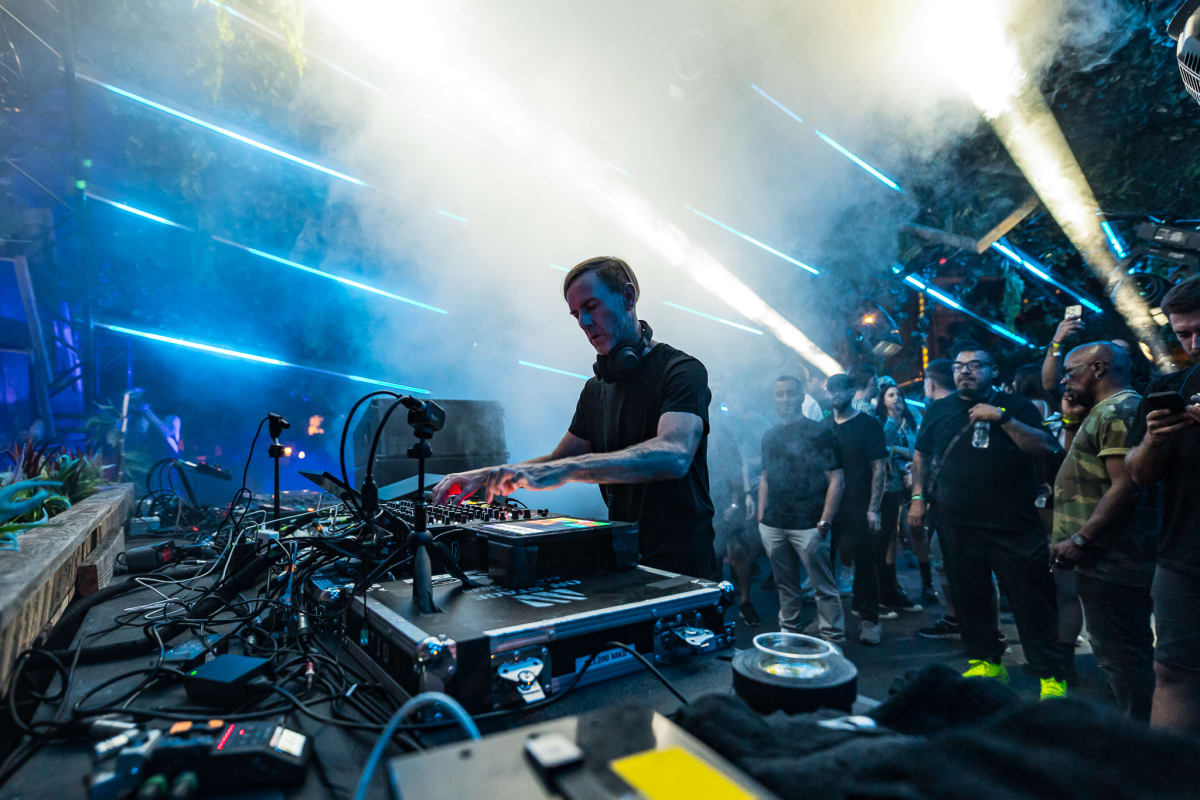 Partnering with Aslice allows Hawtin to remain true to his vision of addressing the pay gap in the electronic music industry.
Techno pioneer Richie Hawtin's 2023 tour will see profits for the producers whose music is played in his DJ sets.
Hawtin, an outspoken advocate of income equality in the music industry, has partnered with the "community-driven" revenue-sharing service Aslice for his "From Our Minds" tour, which will make stops in Detroit and Los Angeles, among other major cities.
The way Aslice's service works is by participating DJs pledging a percentage of their gig fee to songwriters and producers, who then receive royalties after their music is performed live. They can pledge a minimum of 5% and the percentage amount won't be shared.
As the techno genre continues to balloon in popularity in the United States, Hawtin's "From Our Minds" tour is aimed at empowering the genre's next wave of talent. According to a press release shared with EDM.com, Aslice has the potential to pay an estimated $55 million annually to music producers, who are historically not paid a royalty for public performances of their songs.
But Hawtin and Aslice want to change that.
"While Aslice is almost one year into public beta, we're incredibly proud of how many DJs are already using Aslice to share some of their gig earnings with producers—many of them receiving their first payments from music in their life," said Ethan Holben, Aslice's CEO.
"This collaboration is not only the blueprint for how communities can look after their own," he added, "but also the proof of how Aslice's technology can be a novel data source for publishers and collections societies to get playlist info that was previously unavailable."
Follow Richie Hawtin:
Facebook: facebook.com/richiehawtin
Twitter: twitter.com/richiehawtin
Instagram: instagram.com/richiehawtin
Spotify: spoti.fi/32pK6WH