Sinister Sounds of Alix Perez and Headland Collide on Filthy EP, "Hellion"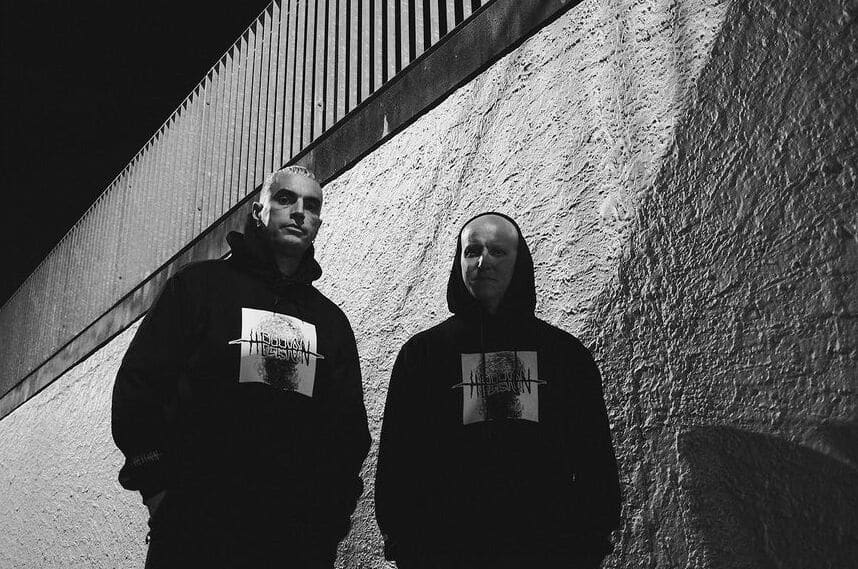 With Alix Perez and Headland's dark, twisted new EP, 1985 Music continues to raise the bar of what's possible in bass music production.
Complex, daring and eerie, their menacing Hellion EP comprises three unique tracks that showcase their bold approaches to bass music. Dialing into the deepest depths of their arsenal, Perez and Headland steer us into uncharted territory with an obsidian sea of bass-heavy waves.
"1024" kicks off the journey with subdued, hair-raising sounds before diving into a masterful arrangement of syncopated drums and incomparable sound design. Then comes "Coco," a deep and quirky trap banger, before Perez and Headland close the EP with "Shuriken." Here, they reinforce its sinister magic with haunting, unapologetic bass that leaves us wanting more.
The release of Hellion accompanies a vinyl pre-order and a limited edition drop of hoodies featuring artwork by Granul.  You can check out the new EP below and catch Perez on tour this summer.
FOLLOW ALIX PEREZ:
Instagram: instagram.com/alixperez1985
Twitter: twitter.com/AlixPerez
Facebook: facebook.com/alixperezmusic
Spotify: spoti.fi/43WJ1TD
FOLLOW HEADLAND:
Instagram: instagram.com/headlandbeats
Twitter: twitter.com/headlandbeats
Facebook: facebook.com/HeadlandBeats
Spotify: spoti.fi/3JyETkY