Skrillex, Flume, Fred again.. and More Featured on EA Sports' "F1 23" All-Electronic Soundtrack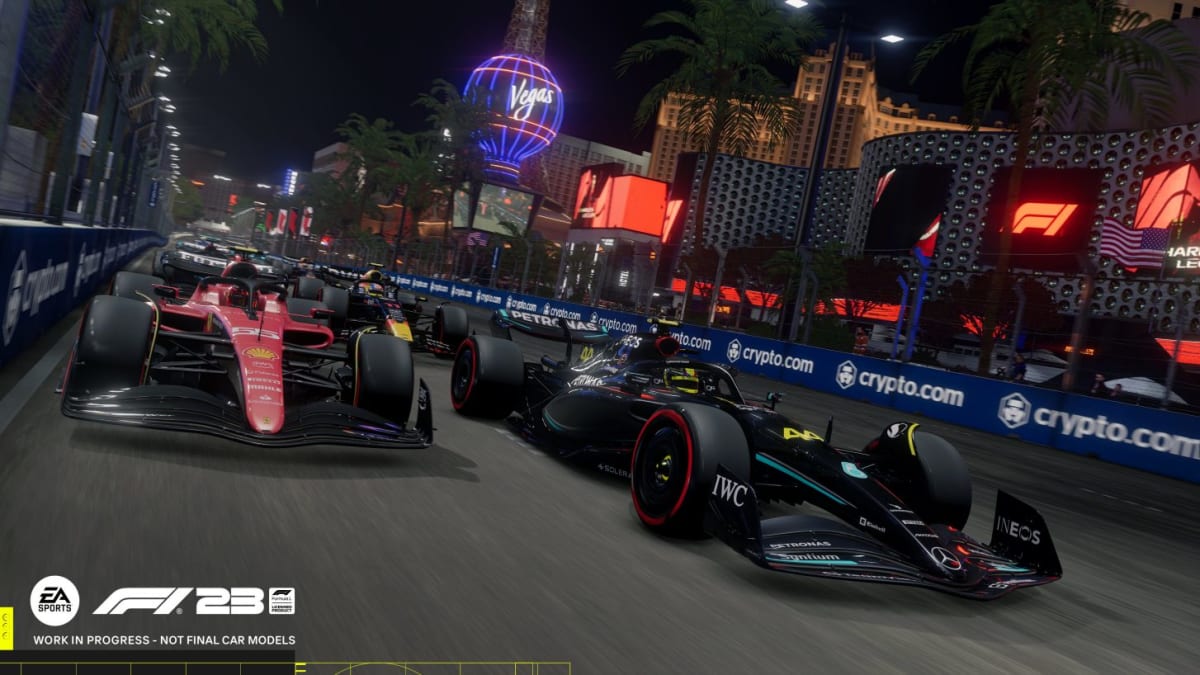 We demand to see all the artists on the soundtrack race in real life.
EA Sports just announced the cast of artists who will soundtrack their upcoming motorsports game, F1 23. Like last year, the soundtrack is 100% electronic and features a gigantic roster of talent to represent the sport's global appeal.
Orchestrating your twists and turns are none other than the Chemical Brothers, Skrillex, Swedish House Mafia, Flume, 100 gecs, Kx5, Whyte Fang, Noisia, Fred again.. and more.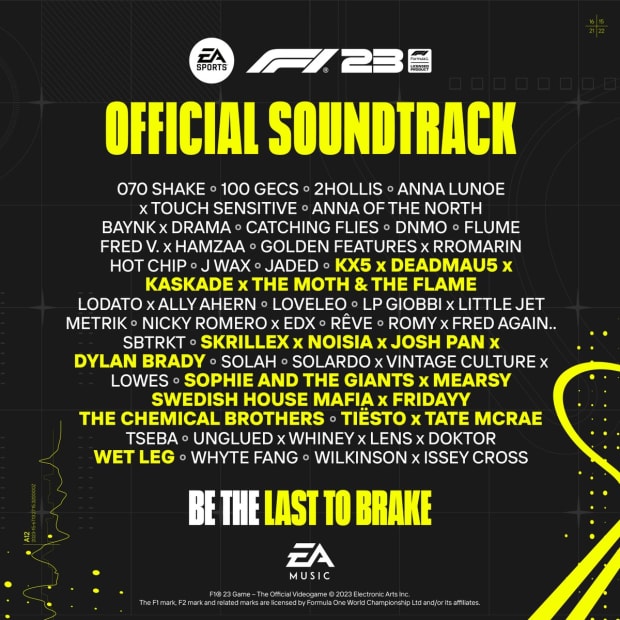 Fans of Swedish House Mafia were the first to get a taste of the upcoming soundtrack when the trio released their latest single, "See The Light," in honor of the game. In a press release dedicated to F1 23, the trio shared how excited they were to lend their music to a game dedicated to the sport they love. This should come as no surprise to fans, considering we've seen a continued pattern of electronic music and motorsports crossovers over the last few years, with no signs of slowing down.
Listen to the official soundtrack of F1 23 courtesy of EA Sports below. F1 23 is set to arrive on PlayStation 4/5, Xbox One, Xbox Series S/X and PC on June 16th, 2023. You can learn more about the high-speed racing game here.
View the original article to see embedded media.