Steve Aoki Carries on Father's Legacy, Launches E1 Racing Team
Steve Aoki is going back to his roots to expand his burgeoning business portfolio.
The barnstorming DJ, who is currently gearing up to fly around the moon on SpaceX's first civilian lunar mission, has officially launched his own E1 racing team to carry on his father's legacy.
Aoki's team will take to the waters of Jeddah Saudi Arabia in January to compete in the UIM E1 World Championship, the world's first all-electric raceboat competition. He'll lead a squad of drivers operating the league's proprietary electric boats, "RaceBirds," against some of the best E1 racers in the world.
"The UIM E1 World Championship not only offers me a chance to continue my father's racing legacy on the water, but this time going electric!" Aoki said in a press release. "E1 is a great blend of adrenaline, sport, sustainability, and fun, and I can't wait to develop our team to entertain fans with our racing and our parties, inspiring change and bringing people together. I'm proud to follow in my dad's footsteps and I can't wait to go full throttle on and off the water against the likes of Tom Brady, Rafael Nadal and Sergio Perez. I love creating outside of my usual spaces, so I'll be seeing you all on the dockside as we electrify racing on the water."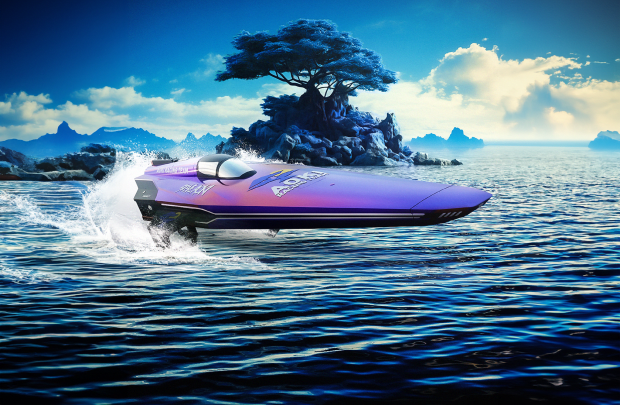 Aoki is up against some tough competition, but motorsport racing is in his blood. His father Rocky, who founded the Benihana restaurant chain, was also an offshore powerboat racer in the '70s and '80s, according to E1. In 1979, he survived a "near-fatal crash" under the Golden Gate Bridge in San Francisco.
E1 has already announced five racing teams, the first of which was Team Venice back in 2022. Various celebrities have signed up to compete, including Formula 1 driver Sergio Perez, tennis legend Rafael Nadal and future NFL Hall of Famer Tom Brady.
E1's inaugural season was postponed to 2024, but the league's co-founders are headed to Rotterdam for the first time in an effort to spread awareness about the event and the motorsports community. More owners and information will be unveiled in the coming weeks.
Follow Steve Aoki:
Facebook: facebook.com/steveaoki
Twitter: twitter.com/steveaoki
Instagram: instagram.com/steveaoki
Spotify: spoti.fi/3d1TLFn