Steve Aoki, Thirty Seconds to Mars Among Artists Opening Up F1 Las Vegas' Starlit Speedway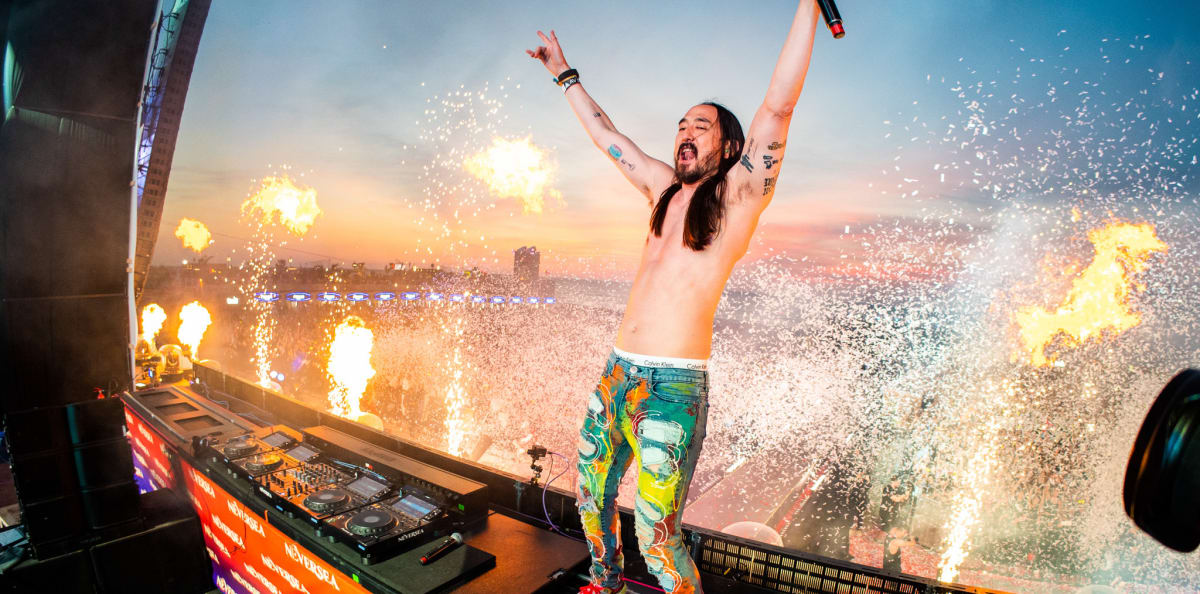 Las Vegas is no stranger to glitz and glamor, but on November 15th the stars are descending on the shimmering city in the desert to herald a historic new chapter in Formula 1 Racing.
Ahead of the high-octane action unfolding next month, organizers of the Formula 1 Heineken Silver Las Vegas Grand Prix have announced their opening ceremony festivities which are set to feature a number of high-profile artists as the city revs full-speed into racing weekend.
Steve Aoki, Thirty Seconds to Mars, will.i.am, J Balvin, Andra Day, Bishop Briggs, Journey and Keith Urban are set to soundtrack the star-studded night, which will also be attended by all 20 Formula 1 drivers. The ceremony is expected to begin at 7:30pm local time and draw a live attendance of over 30,000, while fans from home will also have the opportunity to catch the action on ESPN2's broadcast for U.S. residents or online via the official Formula 1 YouTube channel.
While the grid is transforming into a live concert venue for one night only, Formula 1 is pulling out all the stops to make this opening evening a celebration to remember. With decades of combined experience, Executive Producer Brian Burke, along with Stufish Entertainment Architects and Tom Sutherland of DX7 Design, are the masterminds behind the evening's grand production plans slated for the opening ceremony. Their expertise will be channeled to ensure a seamless blend of high-energy musical performances and an electrifying ambiance consisting of lights, lasers, fireworks and even a drone show powered by T-Mobile.
The ceremony is not just a nod to the legacy of Las Vegas, but a triumphant demonstration of the city's ability to host world-class sporting events, further cementing its position as the entertainment capital of the world. Steve Hill, President and CEO of the Las Vegas Convention and Visitors Authority (LVCVA), mirrored this sentiment.
"As the Sports and Entertainment Capital of the World, it is only fitting that we kick off the inaugural Las Vegas Grand Prix with an incredible lineup of world-renowned music and athletic talent," he said. "We are proud to partner with Formula 1 to give the fans in the audience and viewers around the world an unforgettable start to a truly momentous weekend in Las Vegas."
Fans can purchase tickets to November 15th's opening ceremony event on the official Formula 1 Las Vegas website.