Surging Drum & Bass Artist Keeno Unveils Pensive EP, "Courage"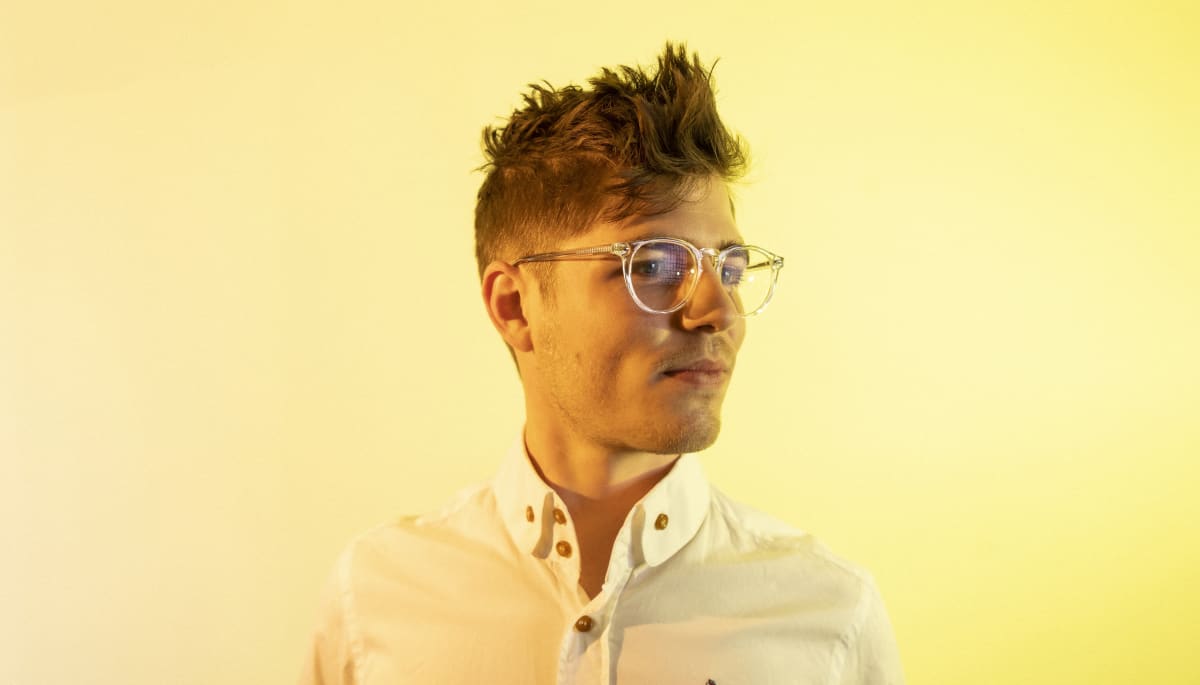 Following an impressive string of singles that expertly showcased his distinct knack for combining orchestral elements with drum & bass, Keeno has unveiled his new EP, Courage.
Courage finds Keeno embarking on an exciting hero's journey via six auditory stories that comprise his most intimate work so far. The acclaimed artist spent 10 years under the renowned Hospital Records label and Courage marks his first independent release under his newly launched imprint, Keeno Music.
Singing and playing the clarinet, piano and guitar, Keeno boasts a robust musical background. Throughout Courage, he combines all his influences into a cohesive drum & bass adventure, aided by a talented cast of collaborators.
Diandra Faye's beautiful vocals on the EP's soft opener, "Hypnotized," introduce its blissful sonics before the titular "Courage," a song that represents Keeno's leap of faith to drop out of university in order to pursue a career in music. This track enchants us with its emotional strings and groovy breakbeats.
"Disappear" alongside Fæ Vie transitions from hopeful chords into an eerie harmony, which perfectly leads into "Frenzy" with violinist Vio.let. The most hard-hitting song of the bunch, "Frenzy" perfectly encapsulates the feelings of hopelessness and isolation Keeno experienced throughout the global pandemic with its dissonant chords and rumbling low end. He ties a bow on Courage with "Lights On" and "Colours Of Your Heart" to complete the sonic journey on a sanguine note.
"One of my proudest achievements is that I have always written music for myself, and not to please an audience. 'Colours Of Your Heart' describes the feeling of accomplishment when completing a musical project that matches my vision. I'd been through the process of feeling creatively stagnant, searching for new inspiration," reveals Keeno.
"I wrote 'Colours Of Your Heart' when I finally felt completely in touch with myself," he continues. "This is who I am and my music comes from the heart. I want others to have this feeling as much as possible, which is what inspired me to start the Courage project."
The spirit of the EP was showcased in a stunning DJ set on the mountaintops of Andorra, which was produced, shot and edited by SSN Production and directed by Keeno himself. Out via UKF on Air, Keeno's Courage DJ set was recorded as part of the Mountain Bass Experience, a five-day drum & bass event in the snow.
[embed]https://youtube.com/watch?v=D4AsrfxgWGQ[/embed]
FOLLOW KEENO:
Facebook: facebook.com/keenodnb
Instagram: instagram.com/keenodnb
Twitter: twitter.com/keenodnb
Spotify: spoti.fi/3Bz7tys