Ternion Sound Announce Debut Album and Drop Fresh Lead Single on Noisia's Label, "Artifice"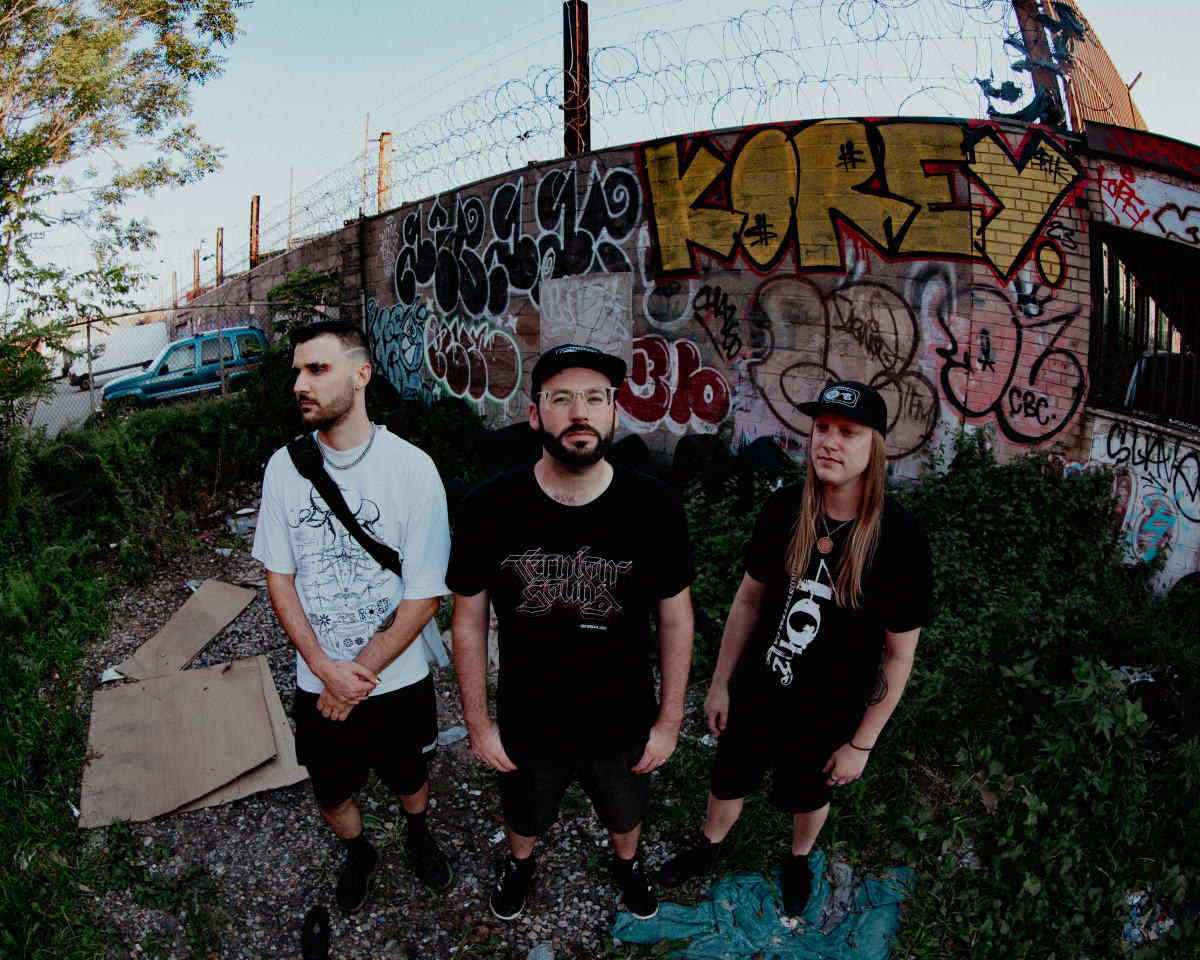 Ternion Sound have revealed their debut album, and if its lead single is any indication, it'll be a bold statement exploring rebellion, authenticity and counterculture.
"Art isn't disposable, and neither is this album," the trio said in a press release about Digital Artifice, which is set to release on October 13th via Noisia's venerated Vision Recordings.
Layering emotions through curious contortions of ominous bass, "Artifice" provides a fresh sound and perspective for the group. The track challenges the norm of freeform bass with raw snares, sharp arpeggios and crisp drum patterns, encapsulating the trailblazing spirit of Ternion Sound and functioning as a promising invitation to seek out the full experience in their upcoming 26-song album.
"This album has been years in the making… and it's the most challenging creative work we've ever put together," Ternion Sound said.
The advent of Ternion Sound first took form at Infrasound Music Festival in 2016, when Apparition, Johnny Foreplay and Nostalgia performed a B2B beach set, kickstarting a new collaborative era for the three producers. Since then, the Minneapolis-based group have made waves with their innovative releases. Digital Artifice is sure to showcase the evolution of their unique sound and their commitment to bold, sonic authenticity.
"The entire album is curated to be experienced as a continuous mix, urging listeners to immerse themselves in its deliberate flow," the group added.
Ternion Sound are now headed on tour with The Widdler this fall, making stops in Tampa, Brooklyn, Phoenix, San Diego, Miami, Minneapolis and many more.
Fans can now pre-save Digital Artifice here.
FOLLOW TERNION SOUND:
Instagram: instagram.com/ternionsound
Facebook: facebook.com/ternionsound
Twitter: twitter.com/ternionsound
Spotify: spoti.fi/46dWVSI